Exclusive interview with Joffre Silva- Writer, Filmmaker.
Born in Brazil, Joffre currently resides in Toronto where he is a writer, filmmaker and properties manager in the film and television industry. His passion for filmmaking led him to study Film Studies at Concordia University in Montreal, here he was able to hone his craft and develop his talent, ultimately graduating with honors.
In his experience as a filmmaker, Joffre has written, directed, and produced films (short and feature-length) internationally in both Portuguese and English. His movies have been shown in almost 100 film festivals around the world, garnering several awards. Joffre's passion for storytelling is evident in his work, His focus on heartfelt, grounded and meaningful characters is derived from his life experience and thoughtful, genuine nature. His latest project "Being Brave," a short film funded by the Canada Council for the Arts, had its American premiere at the Rhode Island International Film Festival 2021, it has been shown in more than 30 film festivals around the world, earning 22 awards.
He is currently working on producing his next projects, "Aging Queens," a short film about Angel, a down-on-his-luck drag queen and his unlikely friendship with Madelaine, an elderly woman experiencing the first stages of dementia. And "Like Mothers," a feature-length film about a family spiraling out of control due to religion intolerance, set in the countryside of Brazil.
In these projects it is his goal to share the beauty of the modern, non- conventional family dynamic. As with all of Joffre's works it is the people and their unique stories that fuel his inspiration for evocative filmmaking.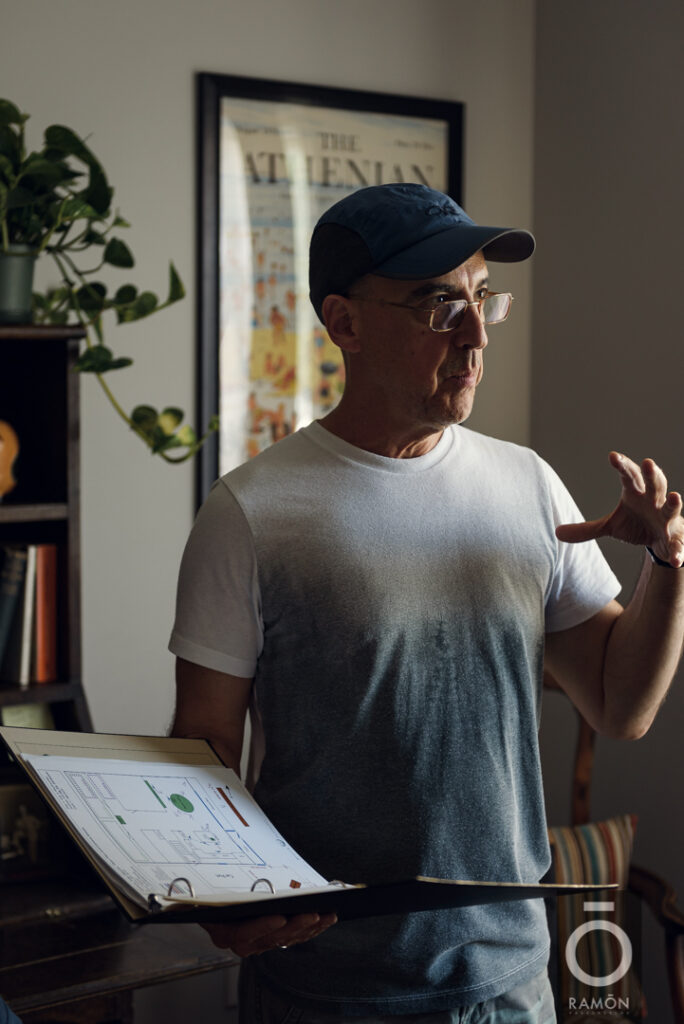 NY Glam: What projects are you currently working on?
Currently I'm working on three projects. A short film called "Aging Queens" where a down-on-his-luck drag queen and an elderly woman experiencing the first stages of dementia form an unlikely friendship. This occurring exactly when they needed each other the most. A feature-length film in Portuguese called "Like Mothers," where nothing is what it seems to be and surprises abound, particularly when religion, sex orientation, and family relationships are involved. A limited series called "Super I," where an immigrant superhero dreams of fighting crime in a developed country, but corruption and red tape keeps him trapped in the mundane existence of his alter-ego.
NY Glam: What makes a film great for you? Are there certain qualities that make a film better for you?
Storytelling, primarily. I need to be pulled into the story and forget about everything else around me. I watched Truffaut's "La Nuit Américaine" (Day for Night) when I was 12, in the middle of the night, trying not to be caught by my mom, and fell in love with cinema. From that point on, I tried to watch everything, and began to understand how powerful a good story can be.
Aside from a strong story, I would say that acting, music, and editing are strong factors that thrust me to immerse myself into work.
NY Glam: As a screenwriter, what is the most important aspect of building a character?
Reading scripts, watching movies, and developing an acute sense of observation of life around you. I try to do all three things every day. I always focus on the fact that the character I'm creating needs to be relatable, even if it's a character from a fantasy world. Characters need to have flaws, they need to make mistakes, and most of all, need to make the audience believe that they are "real."
NY Glam: Top 3 favorite projects that you have been involved in?
I work in the film industry in Toronto in the art department, Props and Set Dec. I have had a chance to work in quite interesting and diverse projects. I worked in the feature-length film "American Woman" (2019), written and directed by Semi Chellas, featuring Hong Chau, Sarah Gadon, and John Gallagher Jr. This was an incredible experience because I got to watch these talented actors do what they do best, superb acting. I also was fortunate enough to work closely with Semi Chellas, an intelligent, caring, and fascinating artist. I should also point that the script was beautifully written and that made a world of difference to us, cast and crew.
I worked on the TV series "Schitt's Creek" (2015-2020). It was a delight to watch Catherine O'Hara and Eugene Levy every day. This was my first time working on a comedy series, and I focused on learning how the cast delivered a perfect comedic timing, which is something extremely hard to do, but they did it with ease. Finally, I should mention all the work I have been involved with in my home country of Brazil. Making my short films "Famílias" (2017) and "Broken" (2023) in my home town was such an amazing and unforgettable experience. I had the good fortune of meeting Rodrigo R. Meireles, a Brazilian filmmaker, who was the cinematographer on both shorts, and since then we have been working together on most of our projects. He edited my short films "Being Brave" and "Broken," and I have co-produced three of his short films. All these projects have gone on to earn multiple awards around the world.
NY Glam: Do you express yourself creatively in any other ways?
Yes, I do. As I mentioned before, I work for the film industry in Toronto. In that capacity, I get to be creative every day on set. As a set dresser and on-set key props, being creative is a plus. I also love photography. My Instagram account is mainly dedicated to my photos and movies.
NY Glam: What advice would you give to someone who wants to have a career in filmmaking?
We're living in the best times with affordable technology to make movies readily available. Our smartphones enable us to make movies anytime, anywhere, so there are no excuses. Go out there and make your movie; don't wait for the so-called perfect opportunity. Do not let perfect be the enemy of good enough.
NY Glam: What can we expect from you in this actual year?
I'm investing heavily in have my latest short script "Aging Queens" to be made into a movie. I have partnered with local producers in Toronto and we are putting together a plan to shoot the film later in the year.
NY Glam: Where can everyone keep up with you to learn more? …social media…website
My website is www.joffresilva.com
Instagram joffrefaria
Linkedln Joffre Faria Silva
Facebook Joffre Faria Silva
Vimeo Joffre Faria Silva
YouTube Joffre Silva @joffresilva8662
Hits: 45