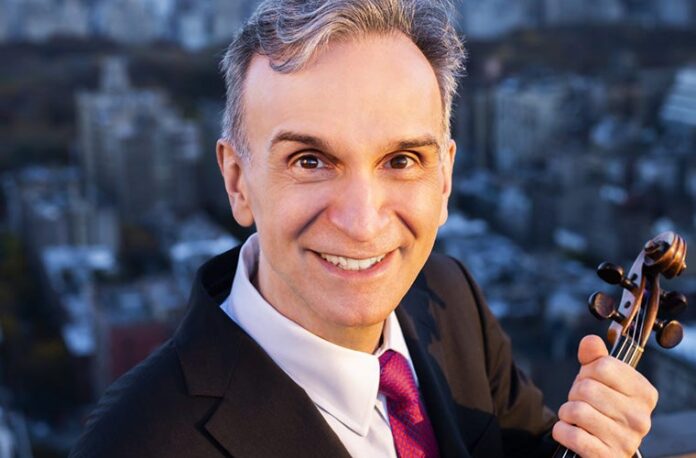 Gil Shaham is a world-renowned violinist who has captivated audiences worldwide with his impeccable technique, musicality, and passion for the violin. He has been hailed by critics as one of the greatest violinists of our time and has won numerous awards for his performances and recordings. In this article, we will explore the life and career of this extraordinary musician.
Early Life and Musical Education
Gil Shaham was born in Champaign-Urbana, Illinois, in 1971, to Israeli parents. His parents were both scientists, but they were also amateur musicians who instilled a love of music in their children. Shaham began studying the violin when he was just seven years old, and he quickly showed a natural talent for the instrument.
Shaham's family moved to Israel when he was nine years old, and he continued his musical education there. He studied with some of the most renowned violin teachers in the country, including Ilona Feher and Dorothy DeLay. He also attended the Rubin Academy of Music in Jerusalem, where he honed his skills and developed his musical style.
Career Highlights
Shaham made his debut with the Jerusalem Symphony Orchestra when he was just ten years old, and he went on to perform with many other major orchestras around the world, including the London Symphony Orchestra, the New York Philharmonic, and the Berlin Philharmonic. He has also appeared as a soloist with some of the world's greatest conductors, including Zubin Mehta, Daniel Barenboim, and Riccardo Muti.
In addition to his live performances, Shaham has recorded dozens of albums over the course of his career. He has won multiple Grammy awards for his recordings, including one for his performance of Barber and Korngold violin concertos with the London Symphony Orchestra.
Shaham is known for his interpretations of classical works, particularly those of Mozart and Brahms. He is also an advocate for contemporary music and has premiered many new works by composers such as John Adams and Avner Dorman.
Personal Life
Shaham is married to the violinist Adele Anthony, and the couple has three children. When he is not performing, Shaham enjoys spending time with his family and practicing yoga.
Gil Shaham is a virtuoso violinist who has achieved great success in the world of classical music. His talent, dedication, and passion for the violin have made him one of the most respected and admired musicians of his generation. Whether he is performing a beloved classic or premiering a new work, Shaham always brings his unique style and musicality to every performance. He truly is a maestro of the violin.
Hits: 11