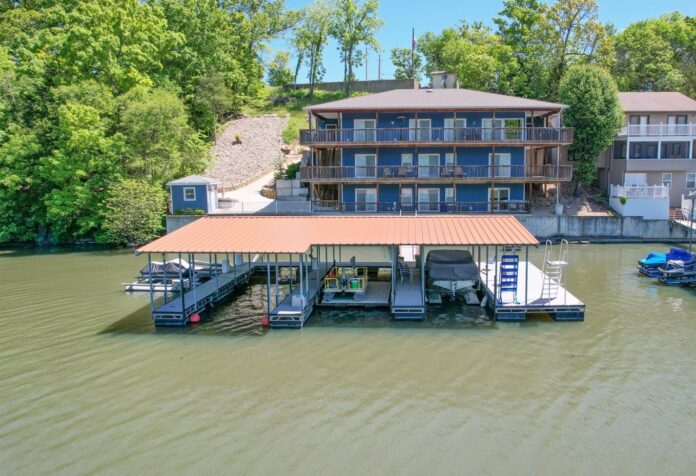 Located in the heart of Missouri, Lake of the Ozarks is a stunning destination that draws visitors from all over the country. With more than 1,000 miles of shoreline, this man-made lake offers plenty of opportunities for boating, fishing, swimming, and other water sports. But the area is more than just a recreational paradise – it's also a great place to relax, unwind, and soak up some of the region's natural beauty.
One of the most striking things about Lake of the Ozarks is its size. The lake covers more than 54,000 acres, making it one of the largest man-made lakes in the United States. It was created in the 1930s as part of a hydroelectric project, and today it's a popular spot for all kinds of water-based activities. Visitors can rent a boat or jet ski, take a scenic cruise, or simply relax on one of the lake's many beaches.
But the area around the lake has plenty to offer as well. There are several state parks in the region, including Ha Ha Tonka State Park, which features stunning geological formations, hiking trails, and a castle-like mansion that was built in the early 1900s. The Lake of the Ozarks State Park is another popular destination, with two public beaches, campgrounds, and more than 17 miles of hiking trails.
For those who prefer a bit of culture and history, the Bagnell Dam Strip is a must-visit. This popular area is home to a wide variety of shops, restaurants, and attractions, including a vintage arcade, a wax museum, and a classic car museum. Visitors can also take a stroll along the strip and enjoy the beautiful views of the lake.
Of course, no trip to Lake of the Ozarks would be complete without trying some of the local cuisine. The area is known for its barbeque, and there are plenty of places to sample some of the best ribs, brisket, and pulled pork around. There are also several wineries and breweries in the area, offering visitors a chance to taste some of Missouri's finest libations.
Whether you're looking for a fun-filled vacation or a relaxing escape, Lake of the Ozarks has something for everyone. With its stunning scenery, wide range of activities, and friendly locals, it's no wonder that this destination has become a favorite among visitors from all over the country. So why not plan a trip to the lake and experience all that Missouri has to offer?
Hits: 6