Exclusive Interview with Amr Elbehidy – Filmmaker from Egypt
Amr Elbehidy is an Egyptian film director born in Cairo, graduated from the Faculty of media, Department of Radio and Television, then worked as a director for satellite channels. He studied cinema at the Academy of Film Arts and Technology, then directed his first film. He Trap, and won seven awards, including the Best Film Award, and directed many television programs, then joined High cinema institute, obtained a bachelors degree in directing, authored and directed the film Life Appointment, produced by the high cinema institute, and has won 13 awards for him so far, including the best foreign language film and best director.
NY Glam: How long have you been making films and videos?
For a long time I have been directing and preparing television programs,
and then I have been making short films from time to time because cinema
is my first and foremost goal.
NY Glam: What film was your directorial debut?
The Trap was my first movie and it sheds light on the situation in Egypt before the January 25 revolution, and it won seven awards, including the best film award. 
NY Glam: What's your recent film about?
The film. Life Appointment, discusses a very important social and human issue that any person may be exposed to at any stage of his life, which is the subject of loneliness when a person suffers from loneliness and at the same time he blames himself for his past and holds himself accountable for his previous life choices.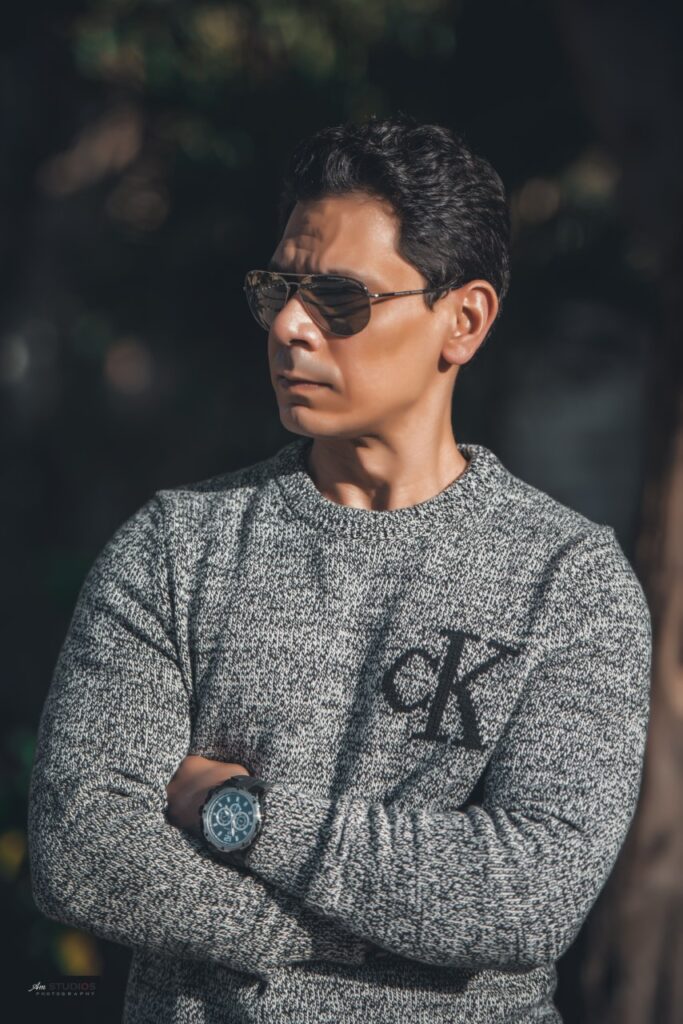 NY Glam: How did you go about casting for the film?
The idea of the movie came to me by chance when I was sitting in a cafe and then I saw a man in his seventies sitting in front of me on another table, and he was very sad and lonely, and his looks were as if he was reviewing his past and holding himself accountable for his previous life, so this man kept my mind until I wrote the movie Life Appointment.
The choice of the actor was based on me being like the real character.
NY Glam: What was the most important lesson you had to learn that has had a positive effect on your film? How did that lesson happen?
Avery important lesson and a result that I reached to it' which I when a topic or idea engages you and you always turn on your thoughts and see them in shots and you see the character alive, moving in mental pictures, so I know that this is a very successful work and do it to the fullest.
NY Glam: Tell US a bit about the other films you've made and your other projects.
I directed many television programs and directed my second short film, which was about the unemployment crisis in 2016, then in 2020, the film Life Appointment, and then currently I am preparing my first feature film. 
NY Glam: What role have film festivals played in your life
so far?
A very important and influential role, as it is considered a gateway to the magical world of cinema, and it gives awards and appreciation and gives you self-confidence to complete the journey, as it pushes you forward.
NY Glam: Is it harder to get started or to keep going? What was the particular thing that you had to conquer to do either?
Of course, the easy thing is to start, but the difficult is to keep going, and it needs someone who has a goal and a will because filmmaking is very difficult, so whoever can continue is successful. The thing that I had to conquer to do either. It is the continuation because it is not easy to keep going.
NY Glam: How has your style evolved?
Every new work makes me impose a way to present it. Every work differs from the other in interpreting the text through my tools, which are many and important elements such as the actor, lighting, decoration, location, camera movement, montage, music, the size of the shot in order to be effective etc. 
NY Glam: What has been your personal key to success?
Self-confidence and certainty in God When you work sincerely and make
an effort, you must find a result that makes you very proud of yourself.
NY Glam: What are you thinking about doing next?
I think that I will do works that are timeless and important and have a social and human message and touch the hearts of the viewers when they see my work, and my goal is that all people in all the world understand my work easily without intellectual trouble and complications.
NY Glam: Where does your studio want to go from here?
To tour around the world to showcase my work and influence the feelings, entertainment and happiness of viewers, This is an invaluable feeling.