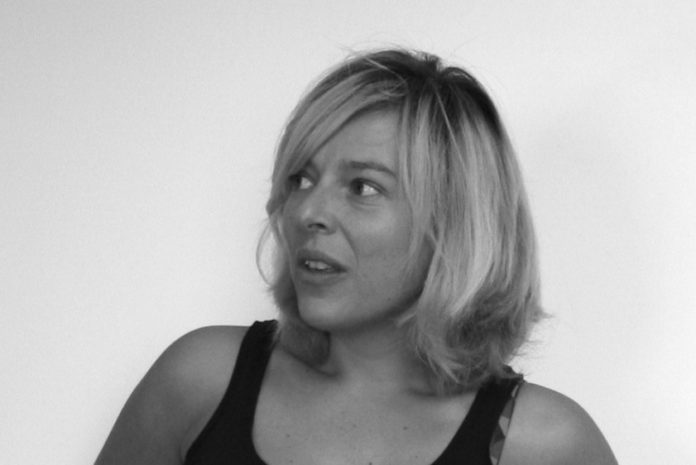 Aurélie Pitrat actress and director– creator of Animal 2nd company. Theatre actress in France, England and Switzerland. Howard Barker's friend, she creates the main charachter of his "Innocence ou the Gaoler's ache for the nearly dead"at Les Celestins – Théâtre de Lyon, France.She will play for 2 months at La Comédie de Genève – Switzerland in 2020. For the cinema, she played the leading character in the Joan Bentosela Gone.
Exclusive Interview with Aurélie Pitrat – Actress
NY Glam: Tell us a little about yourself, growing up and your passions.
I am a French actress. I grew up in a middle class family and I have got a brother. My mum took me to theater festivals when I was teenager. And I had been quite fascinated by a French actor: Charles Berling playing in a Fassbinder's play. I really found that beautiful and powerful.
NY Glam: What are you currently working on?
Most of the time, I work in theater.
I am just back from Geneva where I was acting in two Molière's plays. I had a tour with my own projects and my own company, but all is getting canceled …
I am working from home: I read, I watch a few plays. I try to write a new project.
NY Glam: What made you take this role?
I had found the script really very good. With a lot of mystery. And I had never played before a camera! It was my first cinema project! Thank you so much to Joan. He has called me after having seen me playing in theater. So it was very luxurious for me, and I was really confident because he knew who I was and the way I could play. We have discussed about the film a lot. I trusted Joan and I wanted to try to play in a movie in the best conditions I could have! And it was for Gone.
NY Glam: What journey does your character go on in the course of the monologues?
My character, Murielle doesn't have any monologues. She is not a talkative woman. Not anymore! Not in this situation. Things happen to her and she reacts. She struggles, she suffers, she thinks, she wrestles. But she doesn't talk about it.
NY Glam: Tell us a little bit more about this film, what is it about, who else are you working with, and who is the director, producer, writer?
This movie is about a familial and intimate blast. A personal loss of meaning.
NY Glam: What is the most challenging role you have played and why?
Maybe, Sganarelle in Dom Juan de Molière. It is a man character and it needs so much energy and vitality but also keeping precision.
NY Glam: And the most fun one?
I think it is Dene, in the Thomas Bernhard play: Ritter, Dene, Voss. I play the character, I say the written text and I serve the audience some food in the same time.
NY Glam: Describe your biggest accomplishment to date?
I think my biggest accomplishment is to turn into the age of 40 and still being an actress!
NY Glam: What other hobbies do you have? Have you ever considered branching out into directing or screenwriting?
I direct theater plays. And I love it! I often have to adapt or think to the structure of the text. I spend a lot of time working on texts, or with authors.
NY Glam: Where have you played a lead role? What was the character about?
I have played in France, Switzerland and a little bit in England. But with Gone, I am discovering the power of cinema: the work can travel on the five continents without me…
And I am always surprised and happy to receive feedback from so faraway.
NY Glam: If you weren't acting what would you be doing?
That is the question I ask to myself quite everyday… I still haven't any answer.
NY Glam: What's your goal for this year?
With the current situation, I most have hopes or wishes than goals…
I hope it would be possible to exchange again. I wish it would be possible to open theaters, cinemas, museums and share art again.
NY Glam: What is your advice for aspiring actors?
To work a lot and to keep very preciously, honestly and carefully the desire of this work.