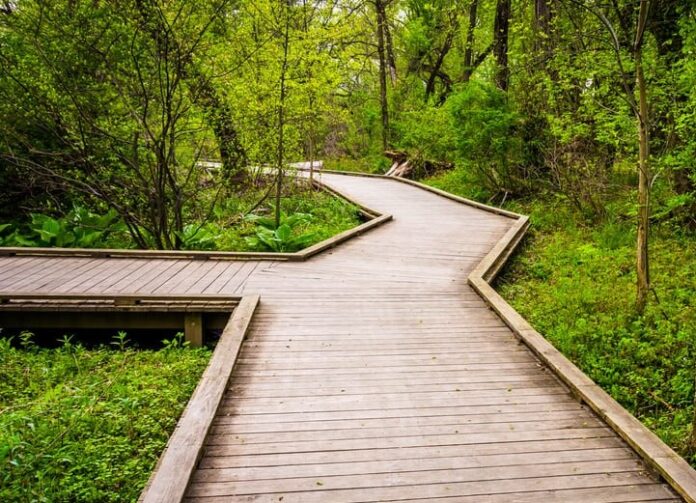 Located in Harrisburg, Pennsylvania, Wildwood Park is a nature lover's paradise that offers visitors a peaceful retreat from the hustle and bustle of city life. Spanning over 200 acres, this park boasts a diverse range of wildlife, plant species, and natural habitats that make it a must-visit destination for both locals and tourists.
With its winding trails, tranquil lakes, and vibrant gardens, Wildwood Park offers a range of outdoor activities that cater to visitors of all ages and interests. From hiking and biking to fishing and birdwatching, this park has something for everyone.
One of the highlights of Wildwood Park is its vast network of trails that wind through its wooded areas, wetlands, and meadows. These trails are ideal for hiking, jogging, or simply taking a leisurely stroll while taking in the stunning natural scenery. The park's many benches and picnic areas offer the perfect spot to take a break and enjoy a snack or a quiet moment with friends and family.
Wildwood Park is also home to two stunning lakes – Wildwood Lake and the smaller Hedgehog Pond. Visitors can enjoy a peaceful paddleboat ride or fish for a variety of species such as trout, bass, and bluegill. The park's lakes are also home to a variety of waterfowl, making it a popular spot for birdwatching enthusiasts.
In addition to its natural attractions, Wildwood Park also boasts a number of educational and cultural programs throughout the year. Visitors can participate in guided nature walks, workshops, and lectures to learn more about the park's history, wildlife, and plant species. The park also hosts a range of cultural events such as concerts, art exhibitions, and festivals that showcase the best of the local arts scene.
Whether you're looking to connect with nature, learn something new, or simply unwind in a peaceful setting, Wildwood Park has something for everyone. With its picturesque trails, serene lakes, and vibrant wildlife, this hidden gem in Pennsylvania is a must-visit destination that will leave you feeling refreshed and rejuvenated.
So if you're in the Harrisburg area, make sure to add Wildwood Park to your list of places to visit. Whether you're a seasoned outdoors enthusiast or simply looking for a peaceful escape, you're sure to find something to love at this stunning natural oasis.