Whitney Houston was more than just a singer. She was a phenomenon, a trailblazer, and a voice of a generation. With a career that spanned over three decades, Whitney left an indelible mark on the music industry and the hearts of millions of fans around the world. Her stunning voice, breathtaking beauty, and unmatched talent made her one of the greatest pop singers of all time.
Born in Newark, New Jersey in 1963, Whitney grew up in a musical family and showed an early interest in singing. She started performing in her church choir and quickly developed a reputation as a gifted singer. By the age of 19, Whitney had signed her first record deal and was on her way to stardom.
Her self-titled debut album, "Whitney Houston," was released in 1985 and was an instant success. The album produced several hit singles, including "Saving All My Love for You," which won Whitney her first Grammy award. Over the next few years, Whitney continued to release hit after hit, including classics like "How Will I Know," "I Wanna Dance with Somebody (Who Loves Me)," and "I Will Always Love You."
Whitney's incredible vocal range and ability to convey raw emotion through her music earned her critical acclaim and millions of fans all over the world. She was not only a musical talent, but she was also a fashion icon, known for her stunning beauty and style. She was often cited as one of the most beautiful women in the world, and her sense of fashion was emulated by fans everywhere.
Despite her immense success, Whitney's personal life was plagued by turmoil and tragedy. She struggled with substance abuse for much of her career and lost her battle with addiction on February 11, 2012. Whitney's death was a shock to the world, and her fans mourned the loss of one of the greatest vocalists of all time.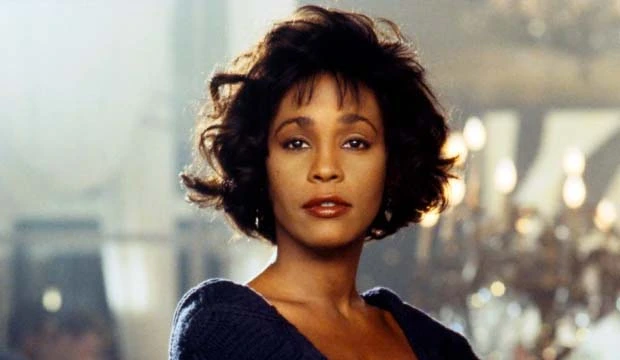 However, Whitney's legacy lives on through her music, which continues to inspire and touch the hearts of millions of people around the world. Her voice was a gift to the world, and her music will continue to be celebrated for generations to come. Whitney Houston remains an icon of the music industry and a testament to the power of talent, hard work, and perseverance.
In conclusion, Whitney Houston was a true icon of the music world, and her impact on the industry and the lives of her fans will never be forgotten. Her voice, her beauty, and her talent will continue to inspire generations to come, and her legacy will live on forever. Whitney Houston will always be remembered as the Queen of Pop, and her timeless music will continue to captivate and entertain audiences for years to come.