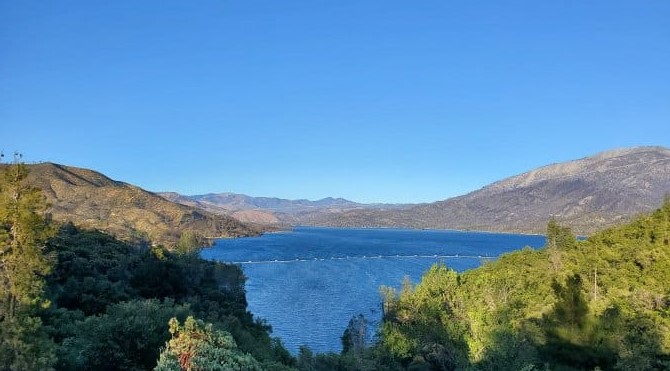 Located in the heart of Northern California's Shasta County, Whiskeytown National Recreation Area is a stunning natural oasis that offers visitors a wealth of recreational opportunities, from hiking and fishing to swimming and boating. Spanning over 39,000 acres, the park is home to lush forests, sparkling lakes, cascading waterfalls, and a diverse array of plant and animal species.
One of the most popular attractions at Whiskeytown is its namesake lake, which covers over 3,200 acres and boasts crystal-clear waters that are perfect for swimming, fishing, and boating. The lake is surrounded by miles of hiking trails that offer breathtaking views of the surrounding landscape, including the majestic Shasta-Trinity Mountains.
In addition to its natural wonders, Whiskeytown is also home to a rich history that dates back to the California Gold Rush. The area was once a bustling mining town, and remnants of this era can still be seen today, including the historic Tower House and the Camden House, both of which have been restored and are open to visitors.
For outdoor enthusiasts, Whiskeytown offers a plethora of activities, including hiking, biking, kayaking, fishing, and swimming. The park's diverse landscape means there's something for everyone, whether you prefer a leisurely stroll through the forest or an adrenaline-pumping whitewater rafting adventure.
If you're looking for a more relaxing way to spend your time at Whiskeytown, the park also has several picnic areas and campgrounds where you can enjoy a peaceful afternoon surrounded by nature. And if you're lucky, you may even catch a glimpse of some of the park's wildlife, including black bears, mountain lions, and a variety of bird species.
Whether you're a seasoned outdoor enthusiast or simply looking for a tranquil escape from the hustle and bustle of everyday life, Whiskeytown National Recreation Area is a must-see destination. Its stunning natural beauty, rich history, and wealth of recreational opportunities make it an ideal spot for a day trip or a longer camping vacation. So pack your bags, grab your hiking boots, and get ready to discover one of Northern California's hidden gems.