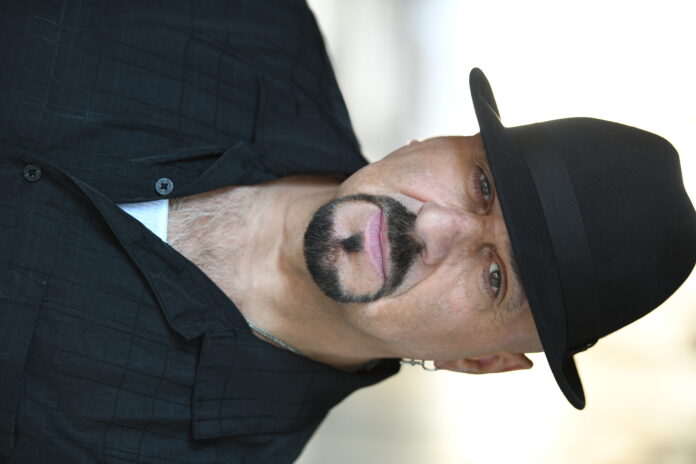 Exclusive Interview with Frank Mancuso – Actor & Writer
Frank Mancuso was born in Albany NY. He graduated from Christian Brothers Academy in 1979. He received his Bachelor's degree from The College of St Rose in 1983. He moved to NYC to study acting where he started his career. He studied at HB Studio's with Bill Hickey and Michael Beckett. He took time out from acting and became a Court Officer, worked for NYPD and was a NYC Deputy Sheriff until he retired in 2014. He was also a first responder during the 9/11 attacks. Worked at Madison Square Garden for 25 years where he also worked as a bodyguard to many celebrities over the years. Since being retired, he has written several award winning scripts and produced 2 independent films. He is currently working on a book as well to be released in 20021.
What projects are you currently working on?
Currently, I have a horror film in post-production entitled "SHIFT" We are looking forward to a October 2021 release. I am also the Executive producer on a comedy that we filmed last year that is also in post-production and hope to pitch to it networks this year. It was written by Geri Costa and had a great cast and look forward for this to come out. I have been busy writing and have submitted them to major film festivals winning several awards and now seeking to raise financing for these films. S.T.A.N.E an action/adventure winning Best action at the Las Vegas International Film Festival and Los Angeles Movie awards. My 2nd award winning screenplay called Q-10 Diner, a covid virus movie winning Best original screenplay at Beyond the Curve in Paris and Rome International Movie Awards, Finalist at the Las Vegas International Film Festival.
What makes a film great for you? Are there certain qualities that make a film better for you?
The story and the characters is what makes a great film. For example, the Godfather just grabs you from the beginning because of the story, but mostly because of characters that just become a magnet to you and you are wanting more. You must capture the audience's attention within the first twenty minutes so they are wanting to see want happens next. By the first twenty minutes is what captive's them and the characters have to be both likeable and disliked as well to hold there attention.
As a screenwriter, what is the most important aspect of building a character?
For me, the character needs to be constantly moving in the sense, he needs a goal or motivation or drive within the story to make him either the hero or the villain. The actor has to show duplicity, by that I mean 2 sides of him. Both strong at times as well as vulnerable. It makes the character more interesting. For example, Al Pacino could show is hard stance when dealing with family matters and just the opposite when he was a father or husband.
Top 3 favorite projects that you have been involved in?
That would be my very first film that I produced called Blue Iron. It was a collaboration between the writer/director Chris Bear Adams, Hank Meleski and myself as we put this film together and was able to negotiate a deal and was on Amazon Prime for a year. 2nd would be, I got to work with Telly Savalas as a small role in a Kojak film in the 80's. That was pretty cool. And last would be working with Richard Crenna on a CBS made for TV Movie called Internal Affairs.
Do you express yourself in any other ways?
Yes, besides writing which I enjoy now. I have written 3 featured scripts and 3 short scripts. I am currently collaborating on a script with Chris Adams. I also am an actor and have been in the last 2 movies I produced. I am always auditioning trying to get work, but due to covid, it shut the industry down without any work for many struggling actors.
What advice would you give someone who wants to have a career in filmmaking?
Be patient and never give up on your dream. When you run into a wall, learn how to go around it or under it or over it. Whatever obstacle hits your way, learn to deal with and solve the problem and you will succeed.
What can we expect from you in 2021?
My goal is to move forward despite covid interfering with our industry. I am looking for funding to finance our films which we have about 6 screenplays ready to go into production. Otherwise, I will continue to write new material and hope for a brighter future ahead without covid, so we can go back to making movies.
Where can everyone keep up with you to learn more? Social media? Website?
First, thank you Lora for this interview. I really enjoyed this opportunity to speak to NY Glamour magazine. I can be followed on social media:
Facebook: Blue Iron Productions LLC
Instagram: The_Calabrian_Kid
Twitter: Blue Iron productions and Frank@Wraiths1710274