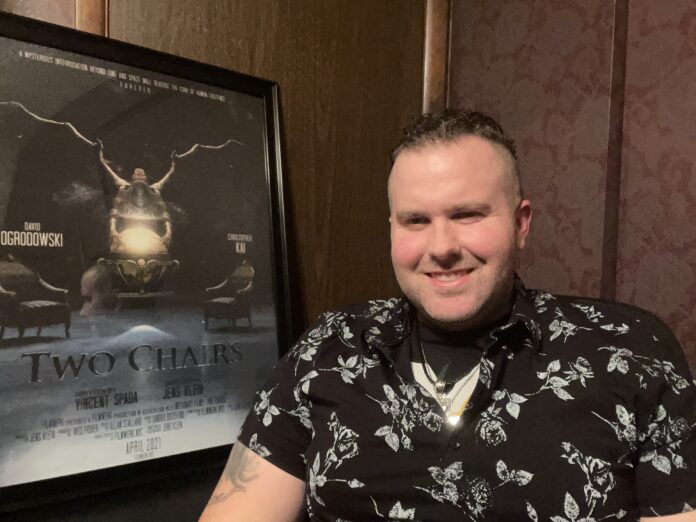 Exclusive Interview with Wes Fisher – Film Producer/ Writer
Wes Fisher is a writer and executive producer based in Pittsburgh, Pennsylvania, covering a variety of projects from Ohio to New York City. Graduating in 2014 from Point Park University with a B.A. in Cinema and Digital Arts, Wes found his niche in the pre-production and production processes of filmmaking, mostly in screenwriting and producing (but has also worked in areas such as costuming, props, locations and set design/art department). He has also done some acting in independent roles and has been a reliable productions assistant and extra in films like: "Fences," "American Pastoral", "Foxcatcher", "The Dark Knight Rises," "Archive 81", "A Beautiful Day in the Neighborhood," "An American Pickle", "Banshee", "Outsiders" and most recently the showtime series, "American Rust." In the past decade, Wes has worked with companies such as FilmwerkNYC, Redslate Films, and Shadowframe Productions. This past year he served as Executive Producer on a visual independent short call "Two Chairs" (FilmwerkNYC, starring David Ogrodowski and Christopher Kai, directed by Enni Eastman who has served as his mentor for six years). The past two years, Wes has been a part of many Independent festival winning shorts for Redslate Films including "The Long Mile," "Luminous Dreams" (Awards winner Boston Independent Film Awards, First place Odyseey and a selection at LA Indies 2021), "Done Waiting Chapter 2" and has spent the prior year with them making an original fantasy feature called "Children as Giants". Wes' passion for filmmaking is driven by his father, Gary Fisher, who played bass in various different bands. "I can only hope to be as driven and creative in the endeavor that is the entertainment industry as my Dad." Wes has also worked closely with actor, writer, David Ogrodowski in producing a web series called "Absolved" and a short drama called "Fire." On the Independent/experimental side, he has acted in short fantasy projects like "Riftmaker" and served as assistant director on a short fantasy series called "Runai", "Arrivederci Bastardo" (gangaster short) and was a writer on three forty-eight-hour film festival projects. Wes is a lover of all genres but puts emphasis on story and its message or through line first and foremost, but the fantasy genre is what truly made Wes pursue the filmmaking road. Wes' next projects include serving as a producer and kill victim on the upcoming horror comedy entitled "Wolf Hollow" directed and written by Mark Cantu of Cineworx and he has a couple of scripts he is working on including his next feature which will explore changes in the music industry serving as a direct tribute to his Dad. He also looks forward to continuing working on future projects with both Redslate Films and FilmwerkNYC. Wes is also looking to publish his first book this year entitled, Independent Yinzer Artist: How I Observed a Decade of Independent Filmmaking.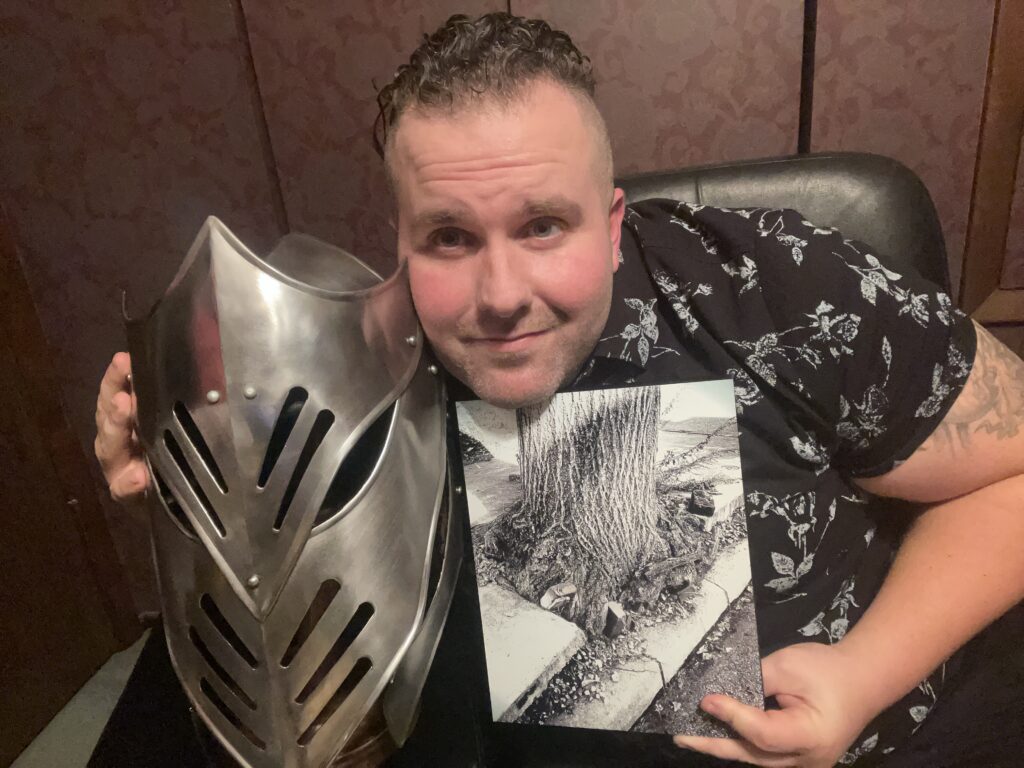 NY Glam: Tell us a little about yourself, growing up and your passions.
I grew up in Pittsburgh, Pennsylvania to the two most wonderful, loving people in my life, parents Darlene and Gary Fisher, who have supported me all these years no matter what I decided to do. Growing up I had many passions, including at a young age I remember always wanting to grow up to be an architect or rollercoaster designer. I loved Amusement Parks (still do, although water parks are slightly becoming the favorite with each passing year). When I found out math and science weren't my strong suits, I stuck with history and English and found a spark in my creative writing classes, as well as writing for my high school newspaper. Now in writing for the school paper, I covered the latest film news, celebrity gossip and movie reviews. Unfortunately, my high school did not provide any film classes, but I remember being influenced by one movie in particular growing up that made me very curious as to how such a possibility of making something like that could be my dream job come true. It was not until my seventh grade English class that I discovered writing (I was really into the book I was writing at the time, it was a murder mystery), so I must also thank my teacher, Ruth Dines, for pushing the writer in me that I did not realize I had. My dad was a writer in his own right while working in marketing for Kaufman's. He also played bass in various bands so the creative, artistic drive will always be in me. In college, my passions turned a little as I got more into weight-lifting and playing soccer again, I even gave a thought to becoming a professional wrestler at one point and also tried out for The Pittsburgh Riverhounds soccer club. But I will never forget what my dad said to me after I came home from my very first tryout of wrestling training at PWX, "Use your brain, not your brawn." This is by far the best advice I was ever given up to this point in my life. To this day, I am able to keep a flexible work schedule and still pursue such passions as refereeing and coaching soccer, ice hockey, weight-lifting all the while keeping filmmaking my career center focal point.
NY Glam: Did you have any specific influences growing up that lead you towards the film industry?
One major specific influence growing up that led me towards the film industry was and always will be "The Neverending Story." I remember being so captivated by the rich story world and its characters. Even today I relish the idea of how such a film can transport and become pure escapism, which to me is what a film should be first and foremost. We go to the movie theatre to be taken to different worlds, to have our imaginations and emotions swept up into a story that forces us to think on it long after we have seen it. Then I discovered the book and how much richer the world is only drives me even more. From the moment I decided to pursue filmmaking, I made a promise to myself that somehow, someway, should "The Neverending Story" ever be remade, I will be there on that set, or get the chance to accomplish my life dream, rewrite the script myself (which I have already done plus a prequel). Much like "Legend," "The Lord of the Rings" and seeing the play of "The Chronicles of Narnia: The Lion, The Witch, and the Wardrobe," the fantasy genre inspires me to keep thinking as my inner child would. I would say the entirety of the 1980's inspires me to create practical rather than computer-generated. I just think there is far more artistry to be found there. Thanks to this influence, I am almost in completion of my first original fantasy piece entitled "Children as Giants", a Redslate Films production directed by Jesse Hutchins. There is far too much drama in the real world and in our daily lives. We need more original fantasy and feel-good stories. I recently read a Life magazine on the productions of "The Lord of the Rings" and Peter Jackson says it best, "The fantasy genre is interesting because there aren't any cliches. It gives you the chance to give the audience an original experience." What more can a filmmaker and or writer ask for?
NY Glam: What are you currently working on?
March 2022 will be a full year as to when I pursued "Children as Giants" with Redslate Films. Being that this was a full independent production, like any other project, we hurdled obstacles and constantly worked around cast and crew availability. I did ask a lot from the people behind this, made them climb up hills and carry film equipment to get to the best spots. It was an uphill climb from start to finish. But I am confident we captured some magical moments that will stand out and get people thinking and or laughing. Any reaction will be a win, win in my book. Once this is done, we will have a big premier, and then look towards working on the next Redslate project. Personally, I am now working on publishing my first book entitled, Independent Yinzer Artist: How I Observed a Decade in Independent Filmmaking (which is really a memoir that covers a lot of advice in navigating the chess game that is filmmaking and or the Entertainment Industry today, and personal experiences that led me to this point in my career) and am working on three scripts over various genres (I also have many more previous feature scripts to shape and fine tune as well). I can say that my next film project I pursue will be a story centered around how the music industry has changed, and of course that is a direct tribute to my Dad.
NY Glam: What were your main responsibilities on this film?
My main responsibilities were costuming, props, some location logistics on top of writing and Executive Producing. My goal for "Children as Giants", in particular was a strict attention to the costuming and props used in the film, as they were very relevant to how the characters went through this evolution of time. To keep it fresh, I wanted the audience to be enticed by the different tones in costuming, in particular with The Tin Mage character, and see how the weapons he uses get bigger and more menacing as the film goes on. Only one character stayed pretty much stagnant in their wardrobe, and that is the main character, King Aidan/Sir Quinn Mcknight played by David Ogrodowski since his character is grounded in this fantasy world he lives in. So, my boundaries and limits were really tested in that regard. We had a healthy budget, pretty much out of my own pocket, so looking back on it I would have and should have pursued an Indiegogo campaign. Then again, this script was only a ten-page scene between two strong actor's at first, and then it was suggested by David I expand on it and go bigger with an interested party out in Dubai of all places. It has now turned into this one-hour feature and my hope is that it inspires more people in the city of Pittsburgh to try making an original fantasy film. It is not easy. Overseeing the project from start to finish and even witnessing how another film within the film can pop up in the editing room that you did not intend has been an eye-opening experience. The director even asked me at one point to direct it since I was more familiar with the story, but me wearing all the hats is not fair to the creative process. Director and Editor Jesse Hutchins has done tremendous work on it. And to be honest, I do not think anyone else would have taken a leap of faith on it.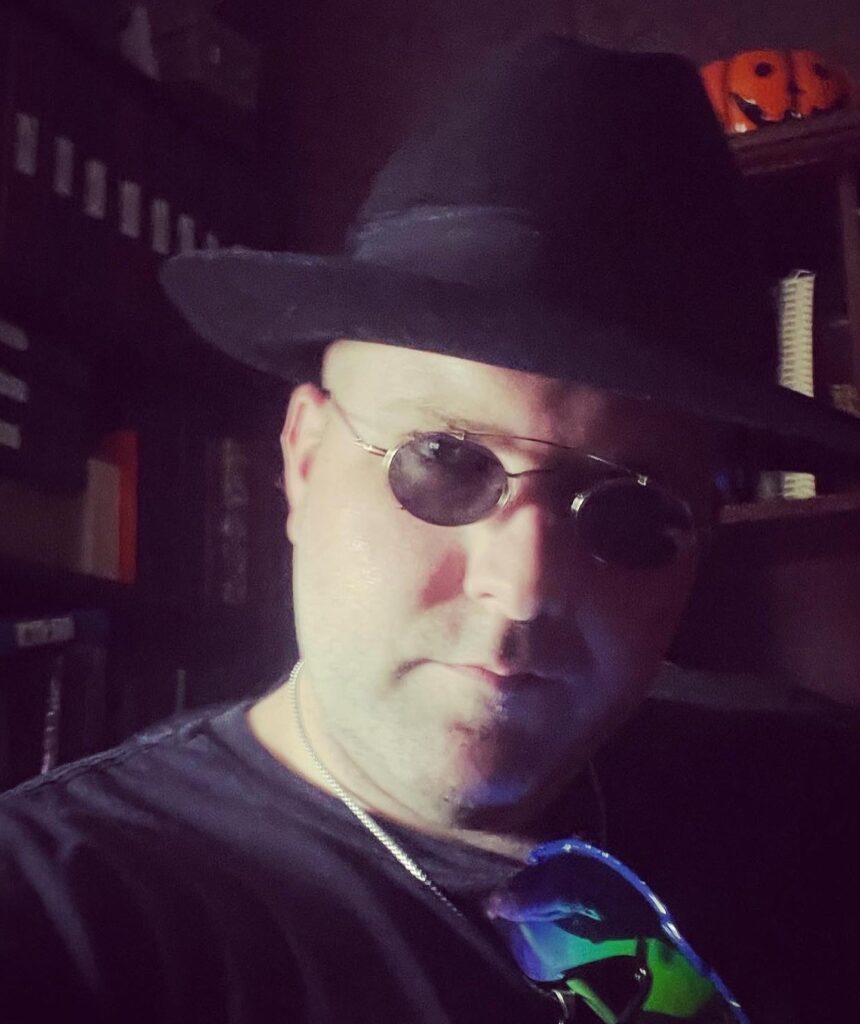 NY Glam: Can you tell us about your experience in working with the director and actors in this film?
Working alongside Director and Editor Jesse Hutchins is a joy. Redslate Film sets in general are such a pleasure to be a part of. I mean we shot "Luminous Dreams" January 2021 in twelve hours and it has been a solid festival winner since. I knew magic was captured in that short film, and I had all of the confidence in the world Jesse and Cinematographer Samuel Diggs would capture magic out of this script. Jesse and Sam make a great team. By now they know what t expect out of the other. The production saw a couple of different sound/boom operators and we had some setbacks with that, but this was a blessing in disguise because we went back and shot certain scenes that needed it once we saw them in the editing room. Working with actors Brian Ceponis and David Ogrodowski causes zero stress outside of the set because you know how they reliable they are. I will be the first to admit, I am not the greatest writer in the world, if I give them the scene side for the day and they go through it and think it is crap, they have no problem telling me and re-working the scene. I appreciate their insight and knowledge more and more because they have been doing this a lot longer than me. David disappeared in the role, those scenes where he is in the woods is magical. Brian adds physicality and such great expression to counter David's fantasy world. Alex Blair was someone who I knew could handle the more demanding role (which I must keep a secret), but I love his demeanor in every scene. Christina Daugherty Chickis not only acted in the film but also cooked for the cast and crew on more than one occasion. She is always willing to push her characters further and even aids in making character and wardrobe suggestions. Phil Henderson brings so much versatility and his scenes were absolute stand out. Last but not least, Matthew Donovan has always been supportive of me making films and I wanted to give him a role that could be expanded upon in a potential sequel. Again, I asked so much from the cast and crew, and I need to give a shout out to Kim at Spotlight Costumes for making them look as good as they did.
NY Glam: What was the most important thing for this movie to achieve from a narrative and character standpoint?
From a narrative standpoint, my aim for "Children as Giants" was to take a fantasy world concept that this older brother lives and have it serve as his means to move forward in his life. This fantasy world he tries to share with his younger brother, Declan Mcknight (played by Brian Ceponis) who of course wishes to do anything but play along among grieving the loss of his son. The older brother also tries to share this fantasy with those he comes into contact with. The people he crosses path with along the way, they in turn begin showing up once they travel inside the world as fantasy characters. Now, modern things are seen in this medieval fantasy world, like trains and a train track, cars etc. It is all meant to be because it showcases that character battle between the two brothers, the one who accepts fantasy as reality, and the other whose real world responsibilities hold him back. Just because bad things happen in our real world, that does not mean we can't escape to our dreams and fantasies for guidance. Thinking how our inner child would served as an angle of inspiration from a narrative standpoint. Things might seem playful or funny and they are meant to be. It is not meant to be taken seriously. From a character standpoint, I imagined these two bickering brothers playing this fantasy out when they were younger in a tree house or out in an open field. Instead, you have two grown adults, one who can't get over a real world hurdle in his life. They really are children as giants, but each character finds their way back and grows into their destiny. I think there is something magical to be found in each character for the audience to grab onto and connect with.
NY Glam: What other films have you produced?
Some other projects I have produced have been, "Luminous Dreams", "Two Chairs" (Executive Producer), "Children as Giants" and "Wolf Hollow." I have been a writer on some forty-eight hour shorts, "Channel Theory," "Stillhaven", "HassenPfeffer", wrote one episode for "Absolved" an episodic narrative, "Luminous Dreams" and "Children as Giants."
NY Glam: What makes a film interesting for you? What are three qualities that you look for in a movie?
What makes a film interesting for me is by far the story message, or the through line. As humans I think we all are trying to make sense of our current world or situations and a good film nine times out of ten will reinforce a moment in our lives that speaks to us. A story's message will remind us that there is some humane truth to be found where we think there is none. There are so many aspects that have to come together to make a film synergetic. But my top three qualities in a movie I look for is the power of the script, the location's up against its use of practical effects vs. computer generated and the direction in the actor's performances. If there was a fourth quality it would be the sound quality/soundtrack/music score to tie it all together in a nice orchestrated bow. That's what makes that first "Lord of the Rings" trilogy so damn good. You see that in an XD surround sound theatre, that thing booms and makes you vibrate in your seat. Costuming/wardrobe, props, set design and art direction are all just as important components to make the illusion real.
NY Glam: What project helped you launch your career?
"Two-Chairs" was a great all-around success for FilmwerkNYC. I learned so much from that production. We made it November 2020-January 2021 over ten days on set. Starring David Ogrodowski and Christopher Kai, we took advantage of the timing and decided to shoot a script that was meant to take place outside at a very specific location, inside. Fortunately, our actor Christopher Kai, opened up his martial arts studio to us and we did a "set extension" We brought the outside, inside, set up a large green screen, black backdrop and died a full canvas in black and grey, covering it in leaves and dirt. I remember breaking off tree branches in the snow, so fortunate grabbing one's with leaves on them still (which surprisingly stayed on during the entirety of shooting). Sara Burke served as the hair/make-up artist and she did a fantastic job. We had to shoot when it was dark, so our timeframe began at five p.m. and lasted well into five a.m. in the morning. Then I would go work my day job. We were fortunate to have the proper equipment at our disposal and the space. I am most proud of what we accomplished during that timing of that film. Lessons were learned. And as my mentor Jens Klein always says, "Pain is minimal, film is forever."
NY Glam: As a screenwriter, what is the most important aspect of building a character?
I think the most important aspect is really figuring out the flaws in your character. What makes them human and what makes them do the things they do, whether they are good or evil. How much the character suffers to achieve something is something the audience will always grab onto. After all, to be human is to be flawed, and to be flawed is to be human. Similar how you map out a story's trajectory, you can do the same for your main characters and build their arc from start to finish. I like to think of the script having peaks and valleys. If a story has peaks and valleys (much like a piece of orchestrated music), then why would your characters be any exception to that rule? I like to map out a timeline for my characters.
NY Glam: What are you most proud of? Describe your biggest accomplishment to date?
My two biggest accomplishments to date would have to be "Two Chairs" and "Children as Giants". They are so far apart in terms of genre and level of production, but they were two experiences that forced both of my feet into the deep end of the pool rather than one foot.
NY Glam: Do you have any upcoming projects that you're super excited about?
I am currently working on producing two films now, one is a short called "Fire" written by David Ogrodowski that I have to keep secret about and another is a horror comedy called "Wolf Hollow" written and directed by Mark Cantu of Cineworx (where I will also be one of the opening kill victims), following up his highly successful "Massacre Academy." I myself am working on three scripts, all different genres, and am working on finishing and publishing my first book entitled, Independent Yinzer Artist: How I Observed a Decade of Independent Filmmaking (which is personal memoir and serves as an inspirational calling to those who wish to traverse the game of filmmaking). And then of course always looking forward to the next Redslare Films project or FilmwerkNYC idea.
NY Glam: What advice would you give to someone who is aspiring to enter the film industry, especially as a producer?
My advice to someone entering the film industry, especially as a producer, is start reading screenplays. Stay up to date on the latest social media platforms, pay attention to social trends and attach yourself to projects that speak to you. It takes a while for this to happen. For me it has taken a solid decade to find and surround myself with people, really a team of talented filmmakers who are reliable when it comes time to create. And it is not just about creating. You have to know the business side as well. So be versatile in how to raise a budget, how to communicate over the phone and how to professionally email your cast and crew on dates, time schedules and updates. To be a great producer is to be a great people person. Just be down to Earth. Be yourself. To be a great producer, you need to have confidence in yourself first and foremost. Know what you want and go after it. It is also a great idea to know the in's and out's of your local film office. Know how to navigate contracts and budget sheets. Be organized. If you are someone who does not value being organized, and or knowing when things are happening or shooting on certain days, then producing is not for you. And most importantly, do not be afraid to ask questions to fellow producers how they navigate such a career path. What tricks of the trade do they have up their sleeve? You cannot be afraid of rubbing elbows. If you are borderline annoying on set, then you are doing your job right because that shows you care.
NY Glam: Can you discuss any future projects or direction you are taking in regard to film making?
In terms of future projects, in the independent world of filmmaking, every day is different which is just the way I like it. To quote Jack Dawson in "Titanic," "I like waking up not knowing where I'll be, who I'm going to meet. But life is a gift, and I don't intend on wasting it." So everyday my mind's gears are well-oiled and in motion, hard at work trying to either find that next great project that speaks to me that I have the means of supporting, or myself writing a new script or an old one that I have been working on. As the dynamic shifts and accepting the fact that more and more people consume content on their phones daily, writing little short series or short films will always have their place, but by no means will I ever stop writing or thinking big. I write and produce for the big screen first and foremost. And I think that should be everybody's aspiration first and foremost. To play in the big leagues. If other filmmakers can hang with the big dogs, why can't I? My future projects are many, but following up "Children as Giants", I will look to produce one of three scripts over various genres next. I'm working on a drama for Redslate Films that puts a focus on changes in the music industry that serves a direct tribute to my Dad.