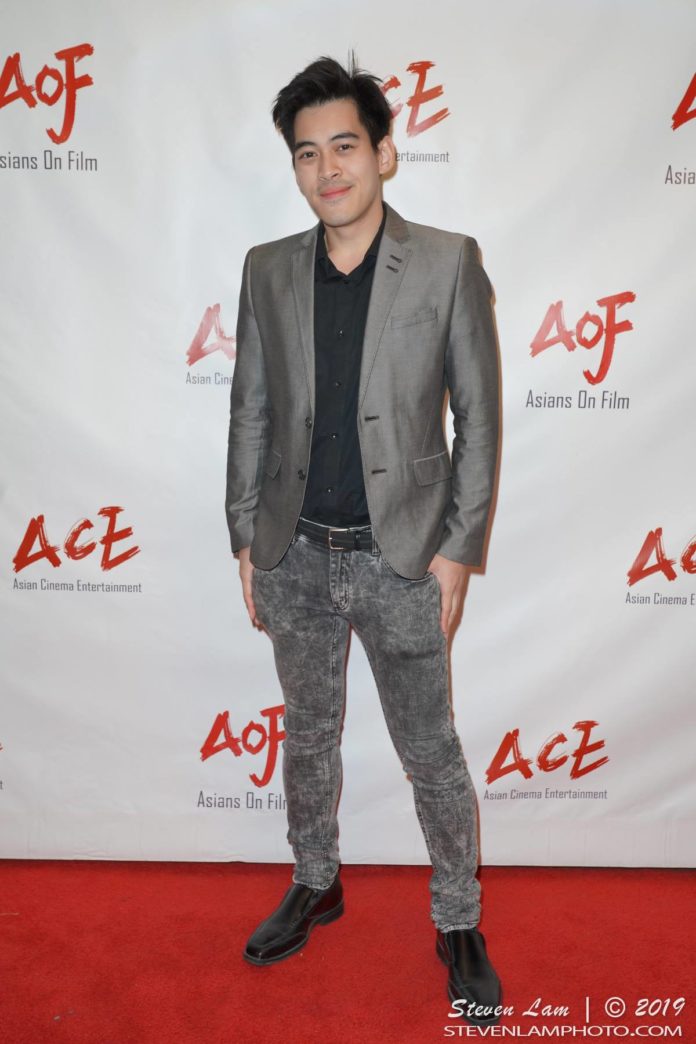 Aaron Mak was born in Singapore, and migrated to Melbourne, Australia at the age of 10. He studied theatre and film at Monash University (Australia), and then studied abroad at The University of Exeter (UK), making diverse short films along the way such as the horror short, House Sitting (2016) and the comedic short, Coffee Run (2016). Shortly after graduating in 2017, he began his own film company – Melbourne Film Studio – at the age of 21.Since then, he has collaborated with the Australian rock band, Cynation, to create projects such as the music documentary, "RISE: From Independence to Immortality" (2019), and the award-winning Official Music Video, "Cynation: Go Louie Go" (2018). Both of these films received Official Selections across film festivals in Los Angeles, New York, London and Melbourne. He has recently made his return to horror with his latest short film, "The Seventh Month" (2019).
Exclusive Interview with Filmmaker Aaron Mak
NY Glam: Congratulations on being accepted at the prestigious International Filmmaker Festival of New York. Can you tell us about the film and the process of making it?
Thank you so much, it is a great honour to be accepted. The music video, "Go Louie Go" is an action-packed story involving parkour, where the band, Cynation, chase Louie all across the city – but he constantly evades them at every point. Eventually, they corner him in a music store and utilise the power of music and rock 'n' roll to take a stand to Louie. The significance of this was in our intention to use the 'chasing of Louie' to explore a wider social concept. Specifically – the nature of drug addiction, and its prevalence in the music world, as well as the rest of society. When choosing the primary filming locations, I wanted two contrasting places to capture the two sides of the city – in this case, the city was Melbourne. The Chinatown locations created the environment and aesthetic of the urban streets, while the Southbank locations were the polished and affluent parts of the city. Capturing the two sides was to show that Louie runs through all classes of society, not just where we think.
NY Glam: How did you go about casting for the film?
It was very important to us, that we wanted to utilise parkour in this music video, as well as find someone who was already a parkour artist. It's been a great desire of mine to bring the magic of practical stunts to my films. Co-writer and co-producer, Josh Mak, found Sam Carter through a parkour group from the UK, called Storror. The moment we saw Sam's old videos, we were already blown away by his proficiency – and that was 3 years prior to the music video. We got in touch with him, found he had a great work ethic, and jaw-dropping ability – and we got our Louie!
NY Glam: What is the story about and how did you achieve it cinematically?
As a result of having the narrative feature this idea of the chase, we wanted to ensure that the filming would do the nature of parkour-style chases justice. We drew inspiration from films such as District 13 (2004) and old Jackie Chan Hong Kong films, to create that sense of risk and urgency in the action. The other thing that fascinated me was this idea of the camera chasing the subjects, as they moved at high speeds, to create a hyper-realistic following of the events. There is a particular type of tracking-shot that we used (courtesy of the Director of Photography, Nathan Silva), where the camera followed the action from closer to the ground, but just falls short of maintaining pace with the subjects. I've got two words to say, regarding how we got the shot – electric skateboard.
NY Glam: Will you be attending the IFFNY festival in New York in May?
Yes, I will be and I'm very excited to be in New York. I'm certainly looking forward to the festival, but I've got to be honest too – I'm looking forward to the hunt for food in NYC.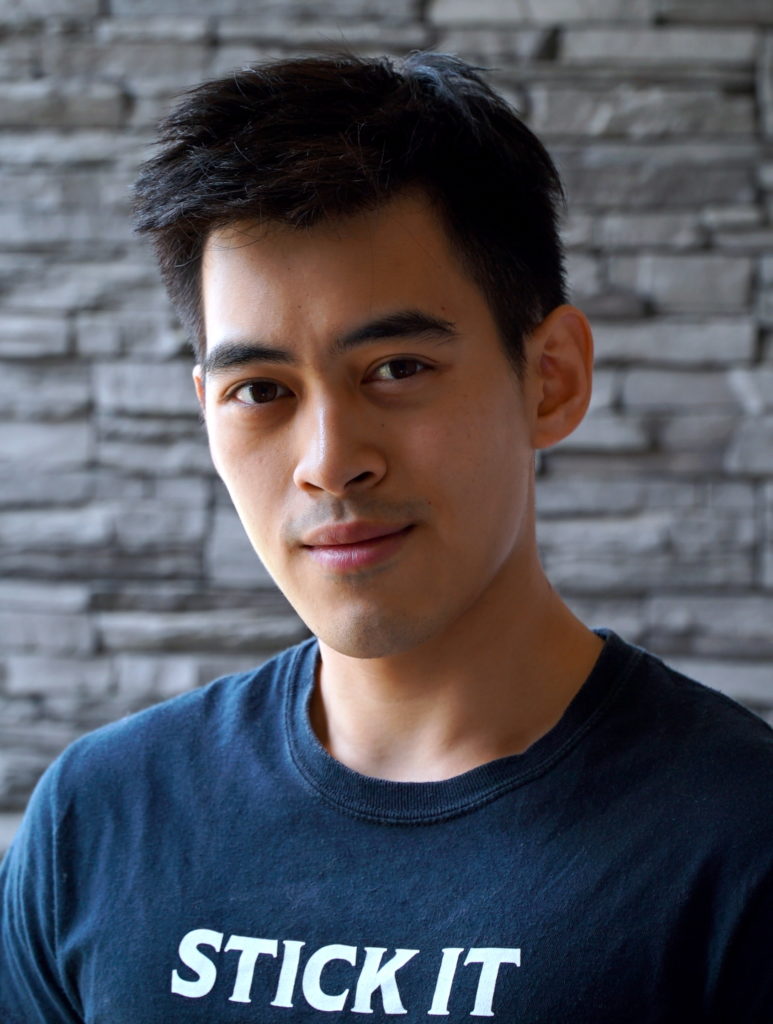 NY Glam: How long have you been making films and videos?
I started giving filmmaking a proper go, in 2016, where I made a few short films at university, continually making short films. Since then, I've also expanded into documentaries, music videos, web-series and commercials. That would make it a total of about 3 years of filmmaking.
NY Glam: What film was your directorial debut?
My directorial debut was for my first short film, which was a horror called, House Sitting (2016). The film was made for the Monash University Student Theatre's Phone-It-In Film Festival, where the conditions were that each submitter's film had to filmed on a smartphone.
NY Glam: What was the most important lesson you had to learn that has had a positive effect on your film? How did that lesson happen?
I've found two lessons I've really kept in my mind when making important decisions in the filmmaking process. The first one, is to choose to work with the right kind of collaborator for you. They may be the ones who believe in you or share the belief in the work, but I believe they are the ones who also have the right attitude and work ethic. These are the people who you should trust, when they speak from their experience in their field.
The other lesson however (although it seems contradictory, I assure it is complimentary) is to never forget your vision for the project – trust in your idea and reasons for choosing them. It is often in your conviction to a vision which collaborators believe in you for. Having incorporated these two lessons to my decision-making, it has benefited me greatly in growing and maturing as a filmmaker in my style, my skills, and understanding of how to make something I am truly happy with.
NY Glam: Is it harder to get started or to keep going? What was the particular thing that you had to conquer to do either?
Right now, it truly feels like it was harder to get started than to keep going. Right now, there's a goal in sight, but it doesn't feel like I still have so much more ground to cover because I also look at where I am now and how far I've come from when I started. It was certainly, quite the grinding period in the early stage, when you have to be willing to immerse yourself in your work without expecting a return – the return at first is not financial, but the pleasure it brings you to have created something. The obstacle to conquer as I keep going is a constant one – what's the next project? How can I make a start on that? A question that often comes while I'm finishing or still working on the previous project. The obstacle never stops coming, but I do find a joy in it because right now, I've actually got an ever-filling list of ideas in my notes than I can create.
NY Glam: How has your style evolved?
Since my earlier short films, my style has certainly evolved with later work on the music videos and documentaries. I've sought more daring ideas in terms of choreography, cinematography and in the cinematic viewing experience. My style has further been shaped by my desire to return to the days of cinema where the use of practical effects was the primary method, and CGI was secondary. In the music video, "Dancing Devil" (2018), we opted for real fire, and burlesque fire dancers who could professionally and proficiently handle the heat. In "Go Louie Go" (2018), Louie jumps off a bridge 46 feet off the ground, and lands on top of a statue – Sam Carter actually jumped off that bridge to film the scene. These are moments that simply can't be replaced with the same actions but instead rendered with CGI.
Additionally, my cinematic daringness has expanded to consider new ways of framing, and moving the camera through the scene. My fascination with unique framing continually spurs me on to experiment with the camera on-set.
NY Glam: What has been your personal key to success?
I firmly believe that attitude and willpower are the way to go. A good attitude is one that isn't just applied to things you want to do – it applies to everything – because if you can give your best at something that isn't your passion, then imagine how well you could do with something that is? Willpower on the other hand, comes from knowing with conviction, why you are so determined to do what you do. Trust in the happiness that your pursuit of your passion brings you, and in return, it will fuel you to maintain that outstanding work ethic and attitude.
NY Glam: What are you thinking about doing next?
There is a project that's currently in pre-production – it is the third music video collaboration with the band, Cynation, and the song is called "Anthem of the Damned". It will heavily feature a horror theme, we will film out in the Australian countryside in Victoria, and we aim to commence production in early August.
NY Glam: Where does your studio want to go from here?
We would like to expand our filmmaking opportunities to create more original content, such as short films, feature films, music videos, documentaries, and continue our web-series. We would certainly be interested to expand our collaborative efforts with other artists in various fields to find like-minded people who want to create great art. Eventually, Melbourne Film Studio aims to produce its own larger-scale work as well as provide independent artists the opportunity to have their work produced by our studio.