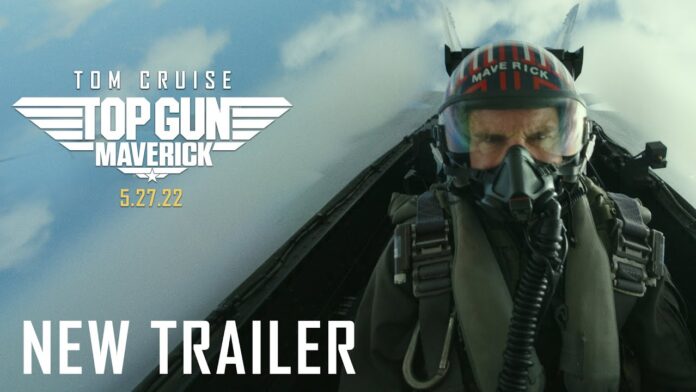 Top Gun: Maverick is an upcoming American action drama film directed by Joseph Kosinski from a screenplay by Ehren Kruger, Eric Warren Singer, and Christopher McQuarrie and a story by Peter Craig and Justin Marks. It is the sequel to 1986's Top Gun. The film stars Tom Cruise, Miles Teller, Jennifer Connelly, Jon Hamm, Glen Powell, Lewis Pullman, Ed Harris, and Val Kilmer. Cruise and Kilmer reprise their roles from the first film. The film is scheduled to be theatrically released in the United States and Canada on May 27, 2022, by Paramount Pictures.[7] It will also be available to stream on Paramount+ 45 days after its theatrical debut. It was originally scheduled for release on July 12, 2019, but was postponed to "allow the production to work out all the complex flight sequences".[8] Due to the COVID-19 pandemic and scheduling conflicts, the film received further delays.
Cast:
-Tom Cruise as Captain Pete "Maverick" Mitchell, a test pilot and flight instructor
– Miles Teller as Lt. Bradley "Rooster" Bradshaw, a pilot trainee, and the son of Maverick's late RIO and best friend, Nick "Goose" Bradshaw
– Jennifer Connelly as Penny Benjamin, Maverick's new love interest, who is a single mother, bar owner, and the daughter of a former admiral
– Jon Hamm as Vice Admiral Cyclone
– Glen Powell as "Hangman", a pilot trainee
-Lewis Pullman as Bob, a pilot trainee
– Ed Harris as Rear Admiral, Maverick's superior
– Val Kilmer as Admiral Tom "Iceman" Kazansky, a fellow instructor and friend/former rival of Maverick. He is a four-star admiral and currently serves as Chief of Naval Operations
– Monica Barbaro as "Phoenix", pilot trainee
-Charles Parnell as Rear Admiral Warlock
– Danny Ramirez as "Fanboy", Payback's WSO. ..
Top Gun: Maverick was originally scheduled to be released by Paramount Pictures on July 12, 2019. In August 2018, it was delayed to June 26, 2020. On March 2, 2020, Paramount moved the film up two days early on June 24, 2020. On April 2, 2020, it was delayed to December 23 due to the ongoing COVID-19 pandemic. In July 2020, the film was once again delayed to July 2, 2021, partially due to scheduling conflicts with Cruise, as well as the recent delays of Mulan and Tenet due to the rise of COVID-19 cases. In April 2021, the film was delayed once again to November 19, 2021. On September 1, 2021, Paramount announced that Top Gun: Maverick will be released May 27, 2022. Netflix and Apple TV+ have reportedly tried to purchase the distribution rights to the film, but Paramount has refused to sell them. It will be streamed on Paramount+ 45 days after its theatrical release.