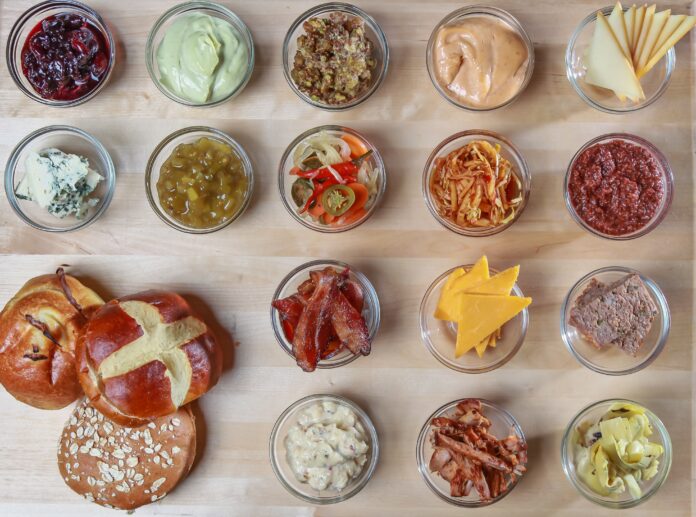 Appetizers are a great way to start a meal, offering a tantalizing preview of what's to come while also satisfying any initial hunger pangs. From light and refreshing to rich and decadent, appetizers come in all shapes and sizes, making it easy to find something that appeals to everyone's taste buds.
In this article, we'll explore the top 10 well-known appetizers that are sure to whet your appetite and get your taste buds ready for the main course.
Bruschetta: This classic Italian appetizer consists of toasted bread topped with fresh tomatoes, basil, garlic, and olive oil. It's a light and refreshing way to start a meal and is perfect for warm weather dining.
Mozzarella Sticks: These deep-fried cheesy bites are a crowd-pleaser that are sure to disappear quickly. Serve them with a side of marinara sauce for dipping.
Shrimp Cocktail: A classic seafood appetizer, shrimp cocktail consists of boiled shrimp served with a tangy cocktail sauce made with ketchup, horseradish, and lemon juice.
Guacamole: This creamy dip made from avocados, onions, and lime juice is a great starter for any Mexican-inspired meal. Serve with tortilla chips or fresh veggies for a healthier option.
Deviled Eggs: These hard-boiled eggs stuffed with a creamy yolk filling are a classic appetizer that everyone loves. Customize them with your favorite spices and toppings for a unique twist.
Fried Calamari: This crispy seafood appetizer is made from breaded and fried squid rings. Serve with a side of marinara sauce or aioli for dipping.
Antipasto Platter: This Italian-inspired appetizer platter is a great way to sample a variety of flavors and textures. It typically includes cured meats, cheeses, olives, and marinated vegetables.
Spinach and Artichoke: Dip This creamy dip made from spinach, artichoke hearts, and melted cheese is a favorite at parties and gatherings. Serve with pita chips, tortilla chips, or fresh veggies for dipping.
Stuffed Mushrooms: These bite-sized appetizers are made by stuffing mushroom caps with a flavorful filling, typically made with breadcrumbs, herbs, and cheese.
Bacon-Wrapped Dates: This sweet and savory appetizer combines the sweetness of dates with the saltiness of bacon. It's a simple yet delicious starter that's easy to make.
Appetizers are a great way to start any meal, offering a variety of flavors and textures that are sure to please everyone. Whether you prefer light and refreshing options like bruschetta or more indulgent bites like mozzarella sticks, there's an appetizer out there for everyone. So next time you're planning a meal, consider starting it off with one of these top 10 well-known appetizers.
Photo by Tim Toomey on Unsplash