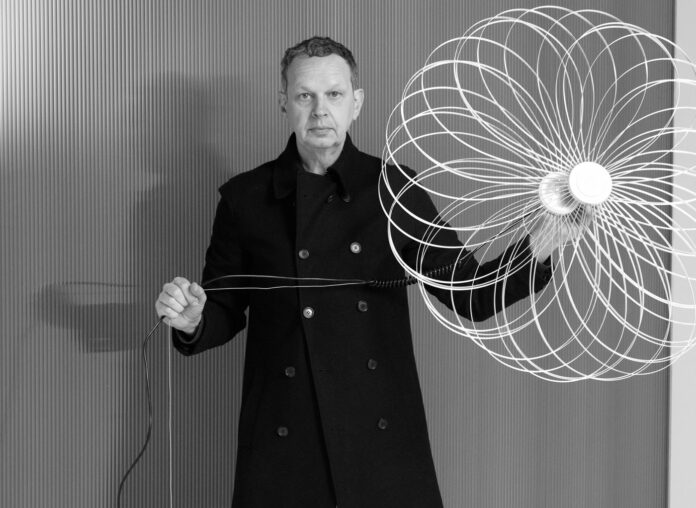 Tom Dixon, born in 1959, is a world-renowned British product and furniture designer known for his innovative designs and use of materials. Throughout his career, he has established himself as a major figure in the design world and continues to inspire other designers with his unique style and approach.
Dixon began his career as a musician but soon found a passion for design. He started as a self-taught designer and eventually went on to study at the Royal College of Art in London. After graduating, Dixon worked for many renowned designers including Habitat and Italian furniture company Cappellini.
In 2002, Dixon established his own eponymous design brand and has since launched numerous furniture collections, lighting fixtures, and accessories. Some of his most iconic works include the "S LED" pendant light, the "Beat" family of lights, and the "Wingback" armchair.
Dixon's design philosophy is centered around the use of materials, particularly those that are unconventional and industrial. He is known for his use of brass, copper, and other metals in his products, giving them a unique and striking appearance.
In addition to his design work, Dixon is also an advocate for sustainability and environmentally responsible design. He has been actively involved in initiatives aimed at reducing waste and promoting sustainability in the design industry.
Dixon's work has been widely recognized and has won numerous awards, including the Design Plus Award and the Elle Decoration Award for Best British Designer. He has also been named one of the most influential designers in the world by Wallpaper* magazine.
Tom Dixon's impact on the design world is undeniable. With his innovative designs and commitment to sustainability, he continues to inspire and influence designers around the world. His groundbreaking works and unique style have cemented his place as one of the most iconic designers of our time.