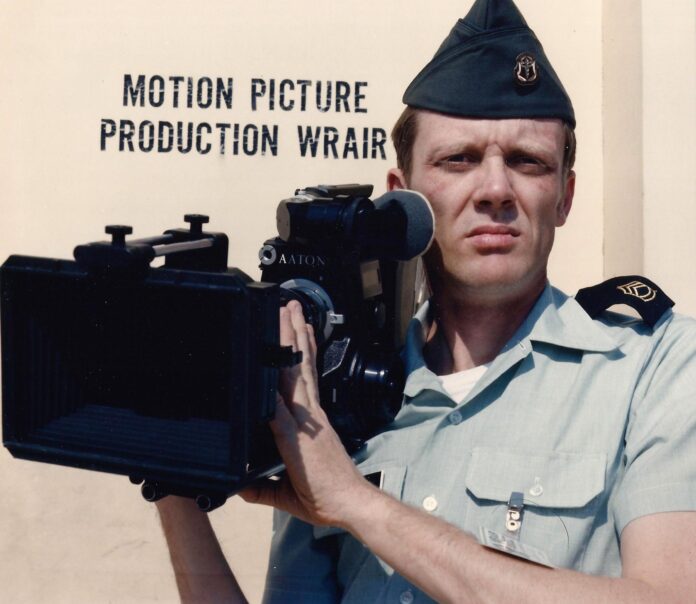 Exclusive Interview with Steve Sorenson- Photographer/ Writer
Graduated from the army film school that was then at Fort Monmouth, New Jersey. (1969 for Still Photography & 1972 for Motion Picture.)
Afterward, Steve served as a motion-picture cameraman and still photographer in the United States Army Signal Corps. Some of his most notable military photography assignments were:
1)1969~71 Oakdale, PA. Provided photographic support for the army reserves and the ROTC in the Pittsburgh area.
2) 1971~72 Documenting the armistice meetings in Panmunjom Korea.
3) 1977~78 Still and motion-picture documentation of army weapons, explosives, and equipment testing at sub-zero temperatures under the beautiful Aurora Borealis at the Cold Regions Test Center, Fort Greely, Alaska without losing any fingers, or toes.
4) 1972~77 & 1985~87 Making and editing 16mm medical training film productions to include film documentation of new surgical procedures and forensic autopsy cases at the Walter Reed Army Institute of Research in Washington, DC. Additionally, motion picture documentation of preventive and protective procedures of chemical and biological exposure at Ft. Detrick, Maryland without contracting any ugly or nasty micro bugs or any weird zombie-like contagious pathogens.
5) 1978~82 Instructed Army, Air Force, and Marine students the science and craft of motion-picture photography, film editing, sound recording, sound element mixing, lighting ratios/design as well as scene blocking and action/dialog directing at the Lowry AFB, Denver, CO. while maintaining his military decorum.
Now living in scenic Overton, Nevada. A one gas station quiet rural town in a valley between some mesas near the north side of Lake Mead, 75 mins from the action in Las Vegas, and 130 minutes from the UFOs and them aliens in Area 51. Currently, Steve enjoys terrain photography, screenwriting, and playing low limit poker in Las Vegas.
Photography for Steve now is the joy of capturing the beauty of nature. Shooting animals with one of his cameras is Steve's way of hunting. Sunrises give him the excuse of crawling out of bed, and off he goes with a camera.
The living colors of growth and shapes of terrain diversity seem to beg to be photographed. It is an endless pursuit to find the perfect picture that he knows will take many lifetimes to find. Yet, the discoveries made along the way are the motivating currency he needs to continue onward.
AS A WRITER:
Steve enjoys writing stories about:
1) Ordinary people overcoming dilemmas and conundrums.
2) Outrageous characters doing outrageous things for outrageous reasons.
3) Stories threaded with a secondary underlining story that meets in a logical (sometimes colliding) exciting conclusion.
He strives to accomplish in his stories a stimulation of our basic emotions of Mad, Sad, Glad, Scare, Envy, Empathy, and concluding with a Comical or a Surprise twist. Why? He wants the audience to drip tears into their popcorn, spill their drinks while laughing their asses off, to SCREAM at the screen, and run to the lobby until their courage is regained to return to their seats.
Whatever the story, Steve wants the audience to be entertained or frightened, also, he wants his stories to bring light to the possible present or future enrichment of humankind.
Steve wants his style of writing to be uniquely original and NOT a copy of another's design. However, his heroes in film-making are Stanley Kubrick, Alfred Hitchcock, Rod Serling, James Cameron, Steven Spielberg, Ron Howard, and S. Paul Klein.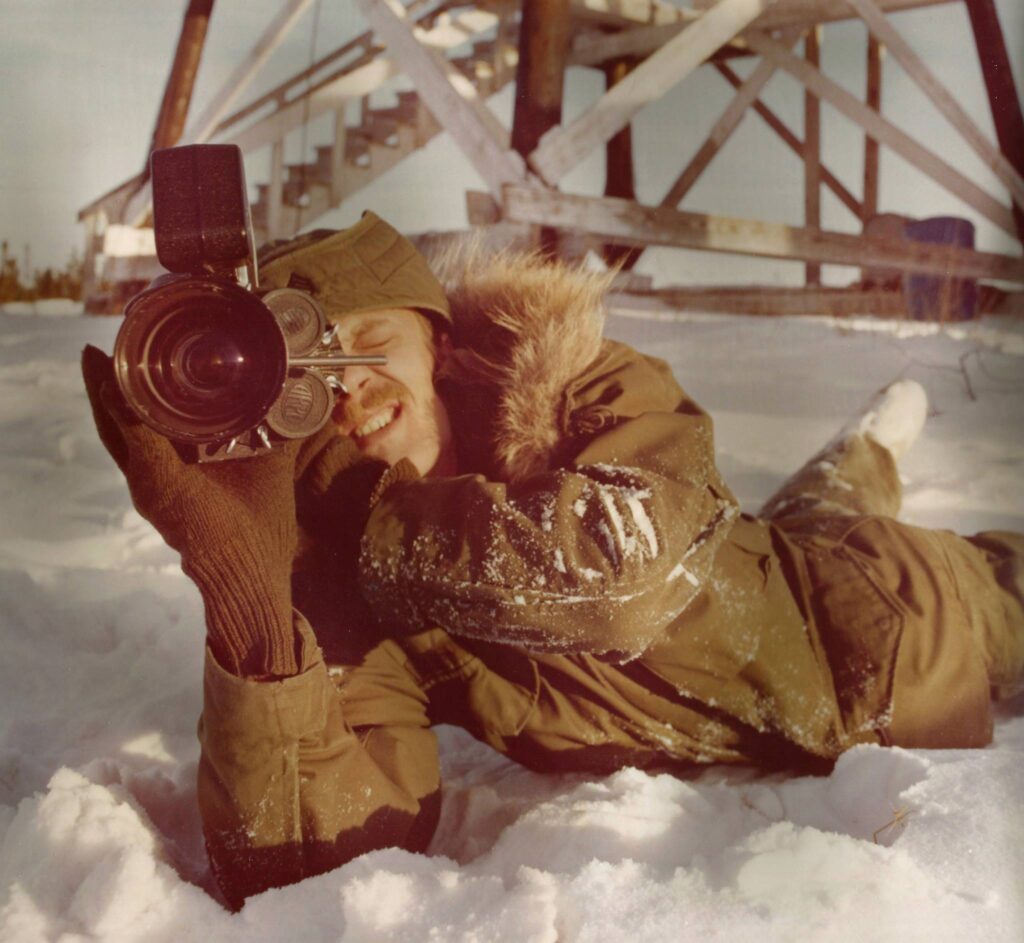 NY Glam: What projects are you currently working on?
The prequel to the Extraterrestrial Highway titled FIREDANCER (currently in final rewrite) about an army Lieutenant who resigns her commission to become a pro poker player because she thinks that will be safer than combat but when she wins all the money from a psycho she is back in a bloody battle to save her life.
This is the same woman, Dakoda, who stars along with her drinking buddy Carol in the Extraterrestrial Highway. Firedancer shows Dakoda's trial and tribulations of her hand-to-hand combat with the enemy earning her the Purple Heart Award for combat wounds and the Silver Star Award for Heroism in combat. Ofcourse, mother nature awards her the brain scars of PTSD.
NY Glam: What makes a film great for you? Are there certain qualities that make a film better for you?
Here, I repeat a portion from my BIO. I want the audience to drip tears into their popcorn, spill their drinks while laughing their asses off, to SCREAM at the screen, and run to the lobby until their courage is regained to return to their seats.
I want action that moves their emotions.
NY Glam: As a screenwriter, what is the most important aspect of building a character?
Show and DON'T tell me the character's conflicts, huddles, etc. DON'T tell me their feelings, but SHOW me their struggles.
NY Glam: How important is for you being a finalist at International Screenwriting Competition –ISC?
I feel this is a high achievement and a stepping stone of moving forward in filmmaking.
NY Glam: Top 3 favorite projects that you have been involved in?
Instructing Army, Airforce, and Marine students the science and craft of filmmaking in gathering footage for, Historical Record, Investigated, Intelligents, Training, and Combat coverage.
Film coverage of army weapons, equipment, and soldiers in sub-zero temperatures at the Cold Regions Test Center in Ft. Greely, Alaska.
Making medical traing films at the Walter Reed Aemy Institue of Research.
Also, the stare downs with North Korean soldiers helped me to become a better poker player.
NY Glam: Do you express yourself creatively in any other ways?
Meet me at the poker table
NY Glam: What advice would you give to someone who wants to have a career in filmmaking?
First, learn to tell a story in pictures without using sound. Second, learn to tell a story using sound only. Mastering these two disciplines will more than satisfy the movie going audience and cause your nemesis to eat their hearts out.
To further your skills learn the layers of the sound elements. Room tone, foley effects, music. Learn that music must fit the action to enhance emotion.
NY Glam: What can we expect from you in this actual year?
Find two main actresses to attach to this project and a producer with enthusiasm for this story and get it onto the screen.
NY Glam: Where can everyone keep up with you to learn more? …social media…website
FACEBOOK: Steve.Sorenson3
TWITTER: @sorenson_steve