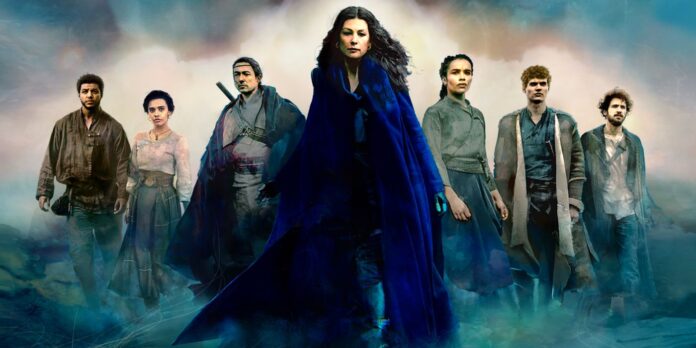 The Wheel of Time is an American epic fantasy television series released through Amazon Prime Video. The series is based on Robert Jordan's novel series of the same name and is produced by Sony Pictures Television and Amazon Studios, with Rafe Judkins serving as showrunner. The first season, consisting of eight episodes, premiered on Prime Video on November 19, 2021, with the release of the first three episodes. The remaining five are set to air on a weekly basis. A second season was announced in May 2021.
The Wheel of Time follows Moiraine, a member of the Aes Sedai, a powerful organization of women who can use magic. She takes a group of four young people on a journey around the world, believing one of them might be the reincarnation of the Dragon, a powerful individual prophesied to either save the world or destroy it.
Prime Video will be dropping the first season's final episode on Christmas Eve, December 24, 2021. But the series won't be over yet. After all, there are 14 novels in the original series. That means there's still a lot of material to go through, and eight episodes definitely aren't enough to do it justice.
If you've been paying attention to the news regarding the show, you might know that it's already been renewed for Season 2. Even before the show premiered, Amazon Studios announced that it would be getting another season. So get ready to dive deeper into the World of the Wheel.