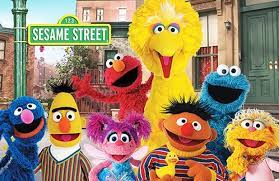 It's been nine years since 20th Century Studios announced plans in 2012 to produce a "Sesame Street" movie (via The Hollywood Reporter). Before the project could get off the ground, it was hit with a series of shakeups and setbacks. After 20th Century passed the project off to Warner Bros., per The Tracking Board, Shawn Levy exited the project as director, with writer Joey Mazzarino following soon after. In 2018, Variety reported Levy was still working on a "Sesame Street" pic as a producer under his 21 Laps banner, with Jonathan Krisel ("Portlandia," "Kroll Show") replacing him as director. Krisel's hiring marks his first step into directing kid-friendly material and feature-length films.
Shawn Levy is producing with Michael Aguilar. Levy has been developing the project since 2012 when 20th Century Fox held the rights. Jesse Ehrman is overseeing for Warner Bros. Sesame Workshop, the nonprofit educational organization behind the longstanding children's program will be involved with the development of the project.
"Sesame Street" recently got picked up for five new seasons on HBO Max and even greenlit four spinoff shows featuring the adorable muppets, including one that features Elmo doing his own kids talk show.