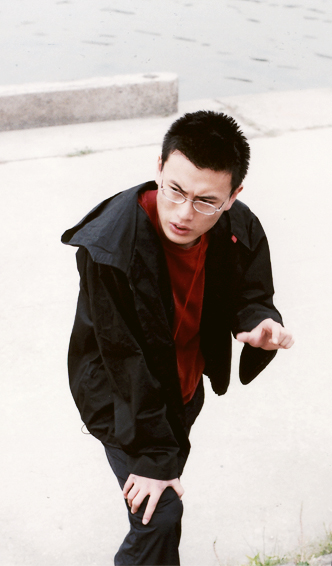 Exclusive Interview with Jung Wook Veon – Filmmaker from Korea
Director 'Veon Jung-wook' majored in directing film studies in Korea, and has been working as a directing team for over 15 years in the commercial film industry in Korea called 'Chung-mu-ro' ​​like 'Hollywood' in the United States.
He started with the junior staff of 'Film directing team' and taken the steps to become his first assistant director, and has been preparing for his commercial film directorial debut from a few years ago.
As his assistant, he worked on personal screenplays and videos every time the filming was over, and as a media creator, he builds up various experiences and positions.
He was in charge of adapting a blockbuster film while working on a variety of genres in storytelling and steadily working on screenplays, and in recognition of the results, he was officially named as an adaptation writer.
(*2018 TAEWON Entertainment <Monstrum>)
His screenplay work, short film directing, and video work of various genres are continuing, and a few years ago, he worked on the screenplay for the short film <First Day>, inspired by a TV documentary about hard lives of 'job preparation students'.
NY Glam: How long have you been making films and videos?
The first time I wrote and directed my own screenplay was the first time I conducted 'Clay Animation' in a club room during my first year in college winter vacation.
I suffered tremendously and there were many twists and turns, but it is very regrettable that I could not complete it in the end.
I was quite frustrated, and during my second year summer vacation, I worked on a 16mm film, but the project also had a big problem of shooting and couldn't be completed.
There was a great pain in the series of frustrations, and it was very difficult at the time.
Afterwards, I entered the commercial film industry, and after filming for first entered film, the director 'Kang Je-gyu' gave a bonus to all the assisdant directors.
(*The first film he participated in the commercial film industry was
"TaeGukGi: Brotherhood Of War" (2003) by director 'Kang Je-gyu'.)
Combined that bonus and my money, I shot a new short film.
And I won an award at a short film festival in Korea.
(*2004 <I like Running>-2004 Korea Youth Film Festival-The First Prize)
I had the complex and fear of completing the film even after I finished it and until I was awarded an award.
It was as if God was telling me not to complete the film, and it seemed to he show directly that Film director was not my way.
So I felt more rewarding and joyful, and above all, I gained great faith and courage in myself.
Like this, I've never been process of achieving something in my life has been smooth.
So even now, I am not so much surprised if anything happens.
Nevertheless, I have never thought of doing anything other than directing a movie.
NY Glam: What film was your directorial debut?
The short film I made in 2004, mentioned earlier, is my first directing film to be officially registered in the Korean film industry.
However, that film made at a very young age, and I want to call this short film <First Day>, which was made in the process of accumulating a lot of experience and walking the path of a film director, as my first debut.
Of course, I am grateful to the actors and staff of all the works, and I am not ashamed of my storytelling and directing.
The ability of various parts to enhance the completeness of the film may be insufficient, but it is because it would not have been made at all if there was no confidence in the film and the story.
NY Glam: What is your recent film about?
One day, while I was in the middle of working on a screenplay for a feature film, I accidentally watched a documentary on TV.
It was documentary that closely covered the difficult daily life of a 'job preparation students,' and I was watching with all my attention.
The appearance of writing three or four 'self-introductions' by holding open a white word window on the laptop and collecting little experiences, was similar to my appearance, and their thoughts of ignoring small and medium-sized companies and only look at big companies were scary.
But what was even more terrible was the interview that the HR managers of large corporations were looking for attractive people rather than looking at their specs and introductions.
There was nothing different from me who no longer worry about the boundary between commerce and art. Watching the documentary, I saw exactly how I was lost and wandering.
And in that day, I completed a scenario of about 5 pages.
The film <First Day> is a story about the worries and problems that must be dealt with by us living in the modern urban society.
Sometimes reality is so terrible than a nightmare.
Even in such a terrible situation, we have to choose something.
Only then can our life move on to the next stage and situation.
With less experience and courage, nothing is as terrible as a moment of choice or a time of agony.
But you have to decide for ourselves.
I wanted to cheer for a sick friend who had to make this decision.
I wanted to give comfort them.
I wanted to let you know that because of that hard choice, the abandoned options are also protected, and that they can make courageous choices.
And I wanted to emphasize the importance of the thoughts and actions of adults so that young people can move forward for the future.
NY Glam: How did you go about casting for the film?
As said in other interviews, I'm more interested in the person himself than in the actor's acting.
However, I can't cast just because the person is attractive.
First, I send a story with emotions and intentions to actor.
Second, some actor says that he wants to meet me after seeing the script.
Third, I hear what felt in this story, and his predictions, thoughts and plans about how his acting will be conveyed to the audience and how he wants to be conveyed.
Just because an actor wants to do something doesn't mean he or she has the perfect ability to do it. Directing should be judged calmly and coldly in this part.
Directing is not a computer programmer who can create anything he wants, but must devote all his energy to the process of communicating and creating an actor.
What the actor speaks and expresses should give the director another, new motivation and stimulation for the work.
If the director get new a cinematic goal through dialogue with the actor, he must cast it immediately. That actors was ' Lim Se-mi' to me in <First Day>.
On page 4.5 in total screenplay, the total amount of the actress's dialogue is less than two pages, but we all read the script and talked for 10 hours doing the pre-production period.
It is very difficult and difficult to find "some actors" who can communicate with this level of depth and level.
However, this is the most important thing the director has to do.
No matter how difficult this casting process is, I have to do it. You have to find it.
And this difficult process is the same for not only the director, but also the actor in the opposite position. I salute the actor 'Se-mi Lim' who went through this rough process and solved it nicely.
The director just needs to talk about his thoughts and wants. The person who solves all of this is the actor after all.
Actor "Kim Roi-ha" is a great Korean actor that I, as a new director, cannot dare to mention.
One day, he saw the scenario and contacted me through the agency at midnight. I was lying down to sleep at the time, and I jumped up and ran away. We talked while drinking until 7 o'clock that morning. It was like a dream.
I was just happy to cast a great actor, but he was bitter as to whether appearing in this short film could be take away the chances of his juniors.
I salute the great actor " Kim Roi-ha", who played like the protagonist of a silent movie without a single line.
Casting him could have been too much greed for me, but I couldn't never give up as a director, and he's a great actor like some director's "William Defoe" to me.
Also, I would like to express my gratitude to actors "Kim Na-yoon", "Hwang Doo-ha", and "Ahn-Hyun", including the leading actors "Lim Se-mi", who have further amplified and conveyed the film's story and emotions to overseas people beyond subtitles.
The actors "Kim Na-yoon", "Hwang Doo-ha", and "Ahn-Hyun" were able to grasp my intentions more intensely and accurately than any other leading actors, even though they only appeared in voices in the movie, and the result was a sharp stab in the hearts of the audience and succeeded in leaving a lot of thoughts.
I respect all actors of <First Day>.
My casting and judgment were not wrong.
Thank you to the actors who believed in me.
NY Glam: What was the most important lesson you had to learn that has had a positive effect on your film? How did that lesson happen?
I didn't realize the lessons from the beginning of my movie life.
It is still a learning process, and it is always insufficient and busy with regret and reflection.
But what I don't want to forget is,
Do not lose the direction even if so exhausted,
Do not get rid of that affection, even if sicked at heart,
Do sublimate with passion even if so Sad…
NY Glam: Tell us a bit about the other films you've made and your other projects.
If I choose one of my scenarios that I want to shoot right away, the title is 'WILD PUNCH'.
The first draft of the scenario came out through interviews, data research, and verification process.
While discussing the direction of the adaptation of the scenario with the production company, it was interrupted in the aftermath of the COVID-19.
In fact, After that I looked for individual investors, but I was hurt and stressed a lot.
A young North Korean defector does all kinds of work to bring his mother and her younger sister who was left in the North, and meets a gangster of the same age and becomes friends.
To compare it to a Hollywood actor, the North Korean defector friend is 'Tom Hardy', and the gang friend is 'DiCaprio'.
'DiCaprio' earnes money by putting 'Tom Hardy' on the gambling boxing ring.
'Tom Hardy' slowly forgets his mother and younger sister and becomes a monster drunk with money, drugs, and women.
'DiCaprio' loses all of his money by being scammed while investing in blockchain and real estate, even 'Tom Hardy"s money.
NY Glam: What role have film festivals played in your life so far?
This question makes me think more than any other question, and it makes me feel sad in some areas.
At one time, I planned a non-competitive film festival for Korean film majors. The project was canceled because it did not match the unique culture of Korea that enjoys fierce competition, but it still remains in my mind. When my brand power is created and any movement can be made, the first thing I want to proceed with is to create a non-competitive film festival.
Of course, the selection process and awards of competition in the film festival are also important, but meeting various external audiences in itself will be a tremendous stimulus and driving force in enhancing the completeness of student films.
But I haven't enjoyed film festivals properly since I have been an assistant in the commercial film industry in Korea for a long time, and I have been hit by life hardships.
As a filmmaker, there will be nothing sadder than this.
However, because it is an unavoidable reality, I tried to focus only on my movies and stories. The atmosphere is not the same as it used to be in the aftermath of COVID-19, but now I want to enjoy the film festival to my heart's content.
NY Glam: Is it harder to get started or to keep going? What was the particular thing that you had to conquer to do either?
This is a difficult and profound question.
If I only talk about the film making , I think it's hard to get started.
In order to start a new movie and write story, I have to get new inspiration, and it is possible only when I am open to my own mind and attitude.
All my five senses must be directed toward the flow of the world. You have to keep your composure about the willingness to communicate and communicate without being too violent, and to think about making it a deeper and more valuable story.
There are many necessary conditions that must be the basis for a new beginning.
Maintaining and keep going is a natural thing for a professional who is active under his or her name.
The desire for creation and the duty as a creator are the same.
If director don't enjoy the process, the project will crumble.
NY Glam: How has your style evolved?
To be able to mention "style evolution" on my own, I think I can do it after completing a dozen or more feature films.
And in fact, there are few directors in Korea who maintain and develop their own cinematic colors. As a filmmaker in Korea, I am very sorry for this part, and I have a lot of troubles myself.
That's why this work was so meaningful to me, and now it feels so good to communicate with people in New York's film industry.
I wanted it so much, and I was very curious about how my cinematic thoughts, approaches, and storytelling would be conveyed not only to people in Korea but also overseas.
The most important topic in my cinematic approach is 'the irony of life'.
We live without great discomfort even though we have contradicted ourselves now.
As life in the city develops, this contradictory life is forced and sometimes pressured.
The most important thing in this part is that no one forces or pressures to you. All the choices and proceedings are even more terrifying and terrifying because it is your own will.
The areas of life that we have called "blind spots" and have been removed to our sight are frequently encountered in the center of our lives, and we are very painful now.
And in that dark time and situation, we hide his pain and sorrow and lives the present.
Only then can you survive in the city.
You brainwash yourself today too.
These thoughts of me may be because I, who are from the countryside, and I, who live in a hot and busy city, feel the feeling of changing day by day to match the city.
I want to make a movie that gives you time to think about what we should never miss even if we become zombies.
I believe that the true function of the movie is that.
NY Glam: What has been your personal key to success?
I don't think I've succeeded.
That doesn't mean making a lot of money is the criterion of success for me.
I always think that if there is an opportunity for me to make a lot of money through movies, all of that money should be spent for the film industry and for my juniors.
'Infinite curiosity', 'Sincerity', and 'Persistent sincerity' are the most important things I think about in the process of progressing and completing a movie project.
A film director is not a person who writes poems and novels.
He must communicate with the audience as a visual language in which the actors appear.
Therefore, unless he can communicate deeper and wider, he cannot make the letters written in the script into a valuable film.
If I doesn't make such an effort, if I can't, we doesn't have need work hard to make a movie.
I try not to forget that the qualification to communicate with the audience through the big screen is not easy to obtain.
NY Glam: What are you thinking about doing next?
Currently, the Korean film market has been hit hard by the COVID-19, and my project that was being discussed with the production company at the beginning of last year was halted.
It is true that the situation for new directors who have not yet officially made commercial films like me in such a worst situation is too difficult.
It was hard, but I got back up and finished this short film with the help of many people.
The completion of this short film took longer than expected due to the problem of using the editing room. because due to the COVID-19, it was impossible to use all the editing rooms.
It wasn't until recently that I don't have a little room to spare in my mind.
I want to keep making a movie, but it is true that the current situation is not so good, so there is a lot of stress and anxiety.
The whole process of preparing, filming, and completing a short film seems to have been a dream.
Now I have to wake up from my dreams and prepare for the next one, but the situation is not very good.
But I won't stop my creative activities.
I shouldn't stop working on the scenario I've been working on and stop discussing and meeting new producers and investors.
Just because the situation is like this doesn't mean that I don't have my scenario that I want to film.
I have a lot of scenarios where I want to start casting right away if someone gives me only a basic situation for film work.
If you are attracted to my movie and story, please find me.
NY Glam: Where does your studio want to go from here?
I am very happy that there is a lot of interest and good reviews for the movie "Minari" (2020) in Hollywood recently.
The interview of "Vice Chairman Lee Mi-kyung" who produced "Parasite" by director 'Bong Joon-ho' about the Korean director was also impressive.
It was news that there was a lot of interest in talented and attractive Korean directors in Hollywood because of the film achievements and good reviews of the films "Parasite" and "Minari".
Yes, it is why I show this film at many overseas film festivals.
I want communicate with filmmakers looking for various materials, various stories, and various cinematic perspectives in the world.
I also want to expand my cinematic abilities and storytelling in the center of Hollywood and make films of various genres.
Like the Marvel Hero movies, I also want to create heroes centered on Korea and Asia.
I want to give children and future protagonists a sense of dreams, hopes, and life lessons that should not be missed through the film, so that they can feel, reflect, and gain courage.
Until then, I will be nicely solve and complete the problems and stories that arise from where I stand. Please find me anytime.
Therefore, this interview is of great significance to my film life.
Once again, I would like to thank the staff of the "New York Glamour MAGAZINE" for understanding and caring about my situation.
It is more important for me to make a movie with completeness above all else.
The form of a movie is not exactly determined and cannot be quantified. The completeness of a film made with craftsmanship could judged by only the audience.
Therefore, the most important thing of all is 'sincere approach' and 'sincere attitude'.
In this part, I will try to keep my tension and communicate well with the audience.
I would like to take this opportunity to express my gratitude to those who helped make this film <First Day>.
I used to do cloud funding due to production cost.
Because of the COVID-19 we are not even able to movie premiere for sponsors now. Nevertheless thank you to the more than '80 sponsors' who silently watched and supported me without any demands.
I would like to thank my seniors and juniors and friends who supported me.
The film <First Day> was finalized with the help of 'Seoul Community Media Center'.
Thank you very much to the staff at the center.
The film would not have been completed without the active cooperation and assistance of 'Seoul Community Media Center' when all the editing rooms were closed due to the aftermath of COVID-19.
And add I would like to express my gratitude to my film distributor 'FUNNYCON' through this interview. 'FUNNYCON' is putting a lot of effort into promoting me and my movie. 'FUNNYCON' is the best!
If you are curious about the story of my movie, come to me I am always ready to make a movie.
I hope that everyone is healthy and happy, and I hope that many conversations and thoughts can be exchanged with each other after watching my movie.
Thank you.
v2veon@gmail.com