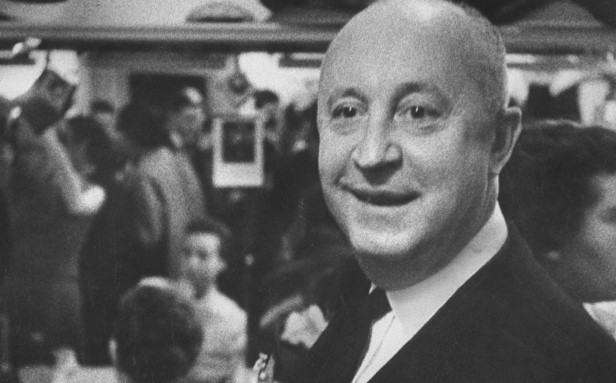 When it comes to haute couture, there are few names as iconic and influential as Christian Dior. The French fashion designer founded his eponymous brand in 1946, and his influence on the world of fashion is still being felt today, nearly 75 years later.
Born in Normandy, France in 1905, Dior initially studied political science before finding his true calling in the world of fashion. After working for several other designers, Dior launched his own fashion house with financial backing from textile magnate Marcel Boussac.
Dior's first collection, presented in 1947, was an instant sensation. It featured what would become known as the "New Look," a silhouette characterized by a nipped-in waist and full, voluminous skirts that flared out from the hips. The New Look was a radical departure from the boxy, utilitarian styles that had been popular during the war years, and it quickly became the defining look of postwar fashion.
Over the course of his career, Dior continued to innovate and push the boundaries of fashion. He introduced a number of iconic styles, including the A-line silhouette and the H-line silhouette, and he was known for his use of luxurious fabrics and intricate detailing.
Dior also played a significant role in shaping the global fashion industry. He was one of the first designers to expand into international markets, opening his first boutique in New York in 1949. He also helped to popularize the idea of licensing, allowing other companies to use the Dior name and designs for products such as perfume and stockings.
Sadly, Dior's life and career were cut short when he died of a heart attack in 1957 at the age of just 52. However, his influence on the world of fashion has endured. The brand he created is still one of the most recognizable and sought-after in the world, and his legacy continues to inspire designers and fashion lovers around the globe.
In recent years, the Dior brand has been helmed by several high-profile designers, including John Galliano, Raf Simons, and Maria Grazia Chiuri. These designers have continued to build on Dior's legacy, incorporating elements of his iconic designs into their own work while also pushing the brand in new and exciting directions.
Today, the Dior brand is known for its timeless elegance and luxury, and it continues to be a mainstay of the fashion industry. Whether you're a fan of the New Look or simply appreciate the enduring legacy of one of fashion's greatest icons, there's no denying the influence and impact of Christian Dior.