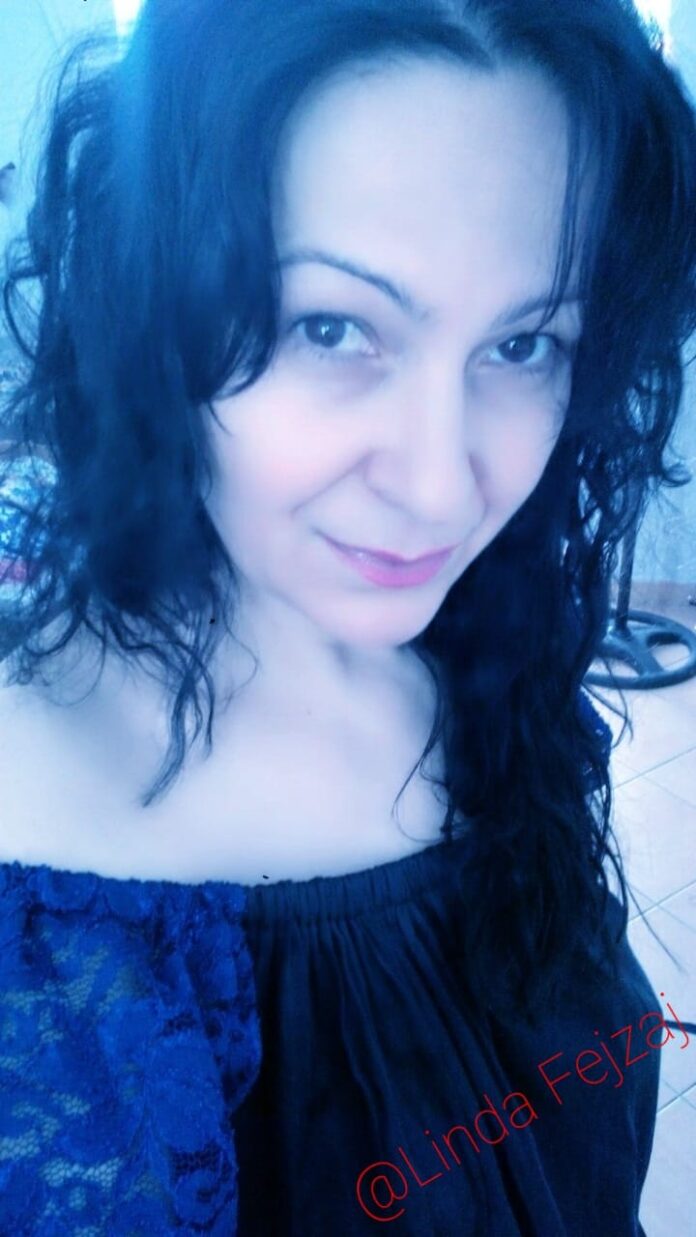 Exclusive Interview with Linda Fejzaj Jaupaj- Screenwriter
NY Glam: What makes a film great for you? Are there certain qualities that make a film better for you?
The soul, the human soul raised in art… Of course there is a lot to say, I was thinking of telling you the essence … The film is born for the first time on the screenwriter's desk, so the first thing that matters is finding … "the detail makes the difference.". The difference that distinguishes us from others, should not be like all others … History, philosophical, artistic, and special unfolding of the event, symbolic. However the script is only the first link … but all the components have to be in function of each other … And if it happens that all seven arts are like a whole art, then the film is like a symphony of frightening beauty.
Film is a collective art …NY Glam: As a screenwriter, what is the most important aspect of building a character?
I need my characters to be alive, to be 'believable'. I try hard to build an inside 'cosmos' of my characters. I think that it is very important for each writer to live with his characters, to stay there watching them and understanding their history, their motives and their dreams. It is very difficult for me not to be empathetic towards my characters, even if they do wrong… I have to keep in mind that every character can represent real people, each and every one of us can find pieces of our soul inside a character. As such, this is a big responsibility towards my fellow humans, towards 'my neighbor'- as Moses put it…
NY Glam: How important is for you being a finalist at International Screenwriting Competition –ISC?
Being a finalist in the International screenwriting competition – ISC, is something very important which I dearly appreciate. The confrontation of the screenwriter and the screenplay, or to better put it 'the showdown' getting different feeds from the competition, make known not only the degree to which the product (script) has reached, but also give an impetus for continuity and achievement. I feel appreciative and extremely confident that this competition is a great window for any screenwriter to try himself and his work, giving to the writer another estimation, a "passport" of achievement. Therefore, I call on all screenwriters to start their journey from ISC- …
NY Glam: Top 3 favorite projects that you have been involved in?
1-"The fatal eye " a collaboration with 'IAM Production' (Switzerland)
2-"Border of life" a collaboration with Turkey. This is one of the most special projects, because it has been developing in totally unfavorable conditions, bringing the tragedy of a people- Aleppo /Syria.
3- "Bolero in the elder's house" collaboration with "Eclipse SA Production Film" Albania
NY Glam: Do you express yourself creatively in any other ways?
Art is my food, it's me … I spend every day of my life writing (novels), designing (fashion) and most importantly, writing and rewriting screenplays … Because a screenplay is like outdated champagne, The longer it stays. in the hands of the screenwriter, working and reworking, the more value it gets… I live and I love every one of my characters, to give and take life from them … The film has brought out the best in me because I breathe through his.
NY Glam: What advice would you give to someone who wants to have a career in filmmaking?
True script perfection goes beyond great characters, compelling plots, compelling stories, and intriguing concepts – and it certainly goes beyond great dialogue. The highest level of perfection that a screenwriter can achieve within his screenplay is Catharsis. What does Catharsis mean in psychology? Catharsis is a concept in psychoanalytic theory where the emotions associated with traumatic events come to the surface. In today's cinematic interpretation, catharsis can be translated as the feeling we feel after resolving the protagonist's story and overall journey. Therefore: Make the protagonist, the story, the screenplay, turn you as a screenwriter into a protagonist of time and cinematography. Art is like the work of pregnancy… it must reach maturity, come to light… Research, develop the idea and together with it develop in research, training. Make the right choices, work, and work and work again…
NY Glam: What can we expect from you in this actual year?
This year is a real challenge … I have in hand two projects which are in collaboration with 'Eclipse SA', which I have already mentioned and I am waiting for "The Ring", an original script that is now debuting as a scenario. It is a very dear story for me, and significant for my country and all the countries of Eastern Europe, the violation of the two political systems that have sealed the fate of Albania and all former communist countries. This year's motive that has just entered and is primary is "The Ring"…
NY Glam: Where can everyone keep up with you to learn more? …social media…website