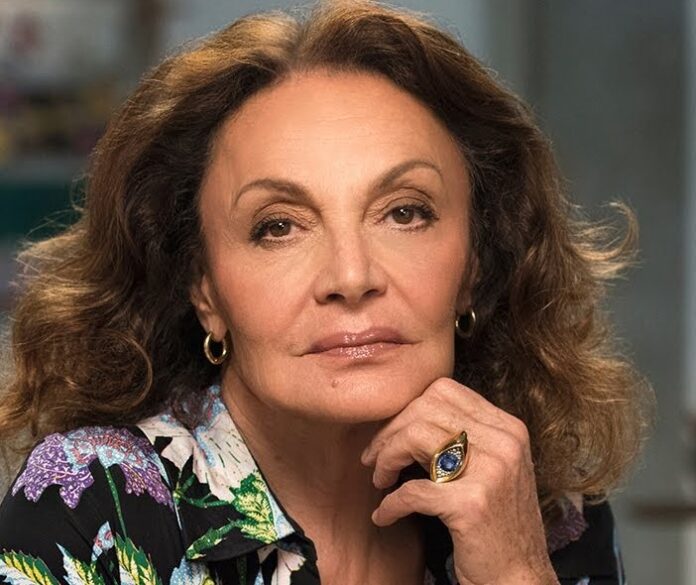 Diane von Furstenberg is a name that has become synonymous with iconic fashion designs and women's empowerment. Her signature wrap dress has become a timeless staple in every fashion-conscious woman's wardrobe, and her influence on the fashion industry is undeniable. But, beyond her fashion prowess, von Furstenberg has dedicated her life to empowering women, and her impact extends far beyond the world of fashion.
Early Life and Career
Diane von Furstenberg was born in Brussels, Belgium, in 1946. Her mother was a Holocaust survivor, and her father was a wealthy industrialist. After studying economics in Switzerland, von Furstenberg moved to Paris, where she began working in the fashion industry. It was here that she met her future husband, Prince Egon von Furstenberg, and began designing her own clothing.
In 1972, von Furstenberg created the wrap dress, which would become her signature design. The wrap dress was a simple, yet elegant, design that could be worn by women of all ages and sizes. It was comfortable, versatile, and easy to wear, and it quickly became a hit with women around the world. The dress was so popular that it earned von Furstenberg a spot on the cover of Newsweek in 1976, and it cemented her place in fashion history.
Women's Empowerment
Throughout her career, von Furstenberg has been a passionate advocate for women's empowerment. In 1973, she founded the Diane von Furstenberg Studio, where she created a supportive environment for young designers, many of whom were women. She also launched the DVF Awards in 2010, which celebrate women who have made significant contributions to their communities and beyond.
Von Furstenberg is also a member of the board of Vital Voices, a non-profit organization that helps empower women around the world. Through her work with Vital Voices, she has mentored and supported women in countries such as Afghanistan, Haiti, and Liberia.
In 2014, von Furstenberg was named the first-ever chair of the Council of Fashion Designers of America. In this role, she has worked to promote diversity and inclusivity in the fashion industry, and to create opportunities for emerging designers.
Legacy and Impact
Diane von Furstenberg's impact on the fashion industry cannot be overstated. Her wrap dress is an iconic piece of fashion history, and her designs have been worn by countless celebrities and influential women. But, her legacy extends beyond fashion. Through her advocacy for women's empowerment, she has inspired countless women around the world to pursue their dreams and break down barriers.
In 2015, von Furstenberg was named one of Time magazine's 100 Most Influential People, and she was awarded the CFDA Lifetime Achievement Award in 2019. Today, at 76 years old, she continues to be a trailblazer in fashion and women's empowerment.
Diane von Furstenberg's influence on fashion and women's empowerment is undeniable. Her designs have become a staple in women's wardrobes around the world, and her advocacy for women has inspired generations. She has broken down barriers and paved the way for women in fashion and beyond. As she continues to inspire and empower women, her legacy will live on for generations to come.