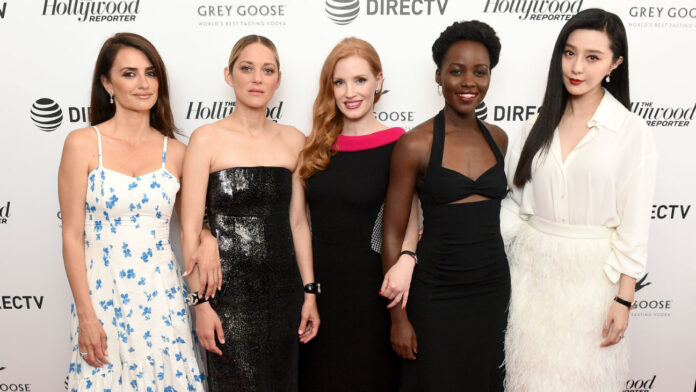 The 355 is an upcoming American action spy film directed by Simon Kinberg, with a screenplay by Theresa Rebeck and Kinberg, from a story by Rebeck. The film stars Jessica Chastain, Lupita Nyong'o, Penélope Cruz, Diane Kruger, Fan Bingbing, Sebastian Stan and Édgar Ramírez. It is scheduled to be released on January 7, 2022, by Universal Pictures.
Cast:
Jessica Chastain as Mason "Mace" Brown, a wild card CIA agent. Lupita Nyong'o as Khadijah, a former MI6 ally and cutting-edge computer specialist. Diane Kruger as Marie Schmidt, a rival German BND agent. Penélope Cruz as Graciela, a skilled Colombian DNI agent and psychologist. Fan Bingbing as Lin Mi Sheng, a mysterious Chinese MSS agent tracking the team's every move. Sebastian Stan as Nick, a CIA agent and Mace's colleague. Édgar Ramírez as Luis, a DNI agent. Emilio Insolera as Hacker Jason Wong as Stevens John Douglas Thompson as Larry Marks Hiten Patel as Ahmed-Imam Leo Staar as Grady Oleg Kricunova as Pyotr Khasanov
It is scheduled to be released by Universal Pictures on January 7, 2022. It was originally scheduled to be released on January 15, 2021, but was delayed to January 14, 2022, due to the COVID-19 pandemic, before moving up by a week to January 7.