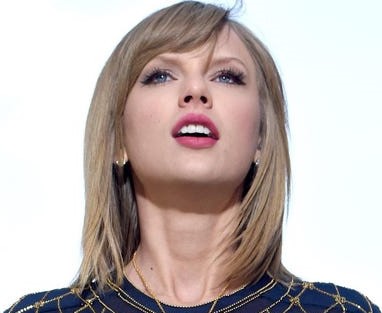 Since bursting onto the music scene in 2006, Taylor Swift has become one of the most successful musicians of all time. With over 200 million records sold worldwide, she has broken records and won countless awards, cementing her place as a pop culture icon. In this article, we will take a closer look at her best albums, songs, awards, and the impact she has had on the world.
Best Albums:
Taylor Swift has released 9 studio albums to date, each showcasing her growth and evolution as an artist. Some of her best albums include:
"1989" (2014) – This album marked a major shift in Swift's sound, with a move towards a more pop-oriented sound. It was a massive commercial success and spawned hit singles such as "Shake It Off" and "Blank Space".
"Red" (2012) – This album was a transitional period for Swift, as she moved away from her country roots and embraced a more mainstream sound. The album features fan-favorite songs such as "We Are Never Ever Getting Back Together" and "I Knew You Were Trouble".
"Fearless" (2008) – This album was Swift's breakthrough moment, winning her several Grammy Awards and catapulting her to international fame. It features some of her most iconic songs, such as "Love Story" and "You Belong With Me".
Best Songs:
Taylor Swift is known for her ability to write catchy, relatable songs that capture the emotions of her fans. Some of her best songs include:
"Shake It Off" – This upbeat, feel-good song from her album "1989" encourages listeners to let go of their worries and dance their problems away.
"Love Story" – This song from her album "Fearless" is a classic tale of star-crossed lovers, with a catchy melody and memorable lyrics.
"Blank Space" – Another hit from "1989", this song pokes fun at Swift's public image and the media's portrayal of her love life.
Awards:
Taylor Swift has won countless awards throughout her career, including 11 Grammy Awards, 5 Billboard Music Awards, and 1 Brit Award. She is also the only female artist to have won the Grammy Award for Album of the Year twice, for "Fearless" and "1989".
World Impact:
In addition to her success in the music industry, Taylor Swift has also had a significant impact on the world. She has been a vocal advocate for LGBTQ+ rights and has donated millions of dollars to causes such as disaster relief, education, and the arts. She has also used her platform to speak out against sexism and gender inequality in the music industry.
Taylor Swift is a musical powerhouse with a global impact. Her ability to connect with her fans through her music and her activism has made her a beloved figure in pop culture. With each new album, she continues to evolve and push the boundaries of her art, cementing her legacy as one of the most successful musicians of all time.