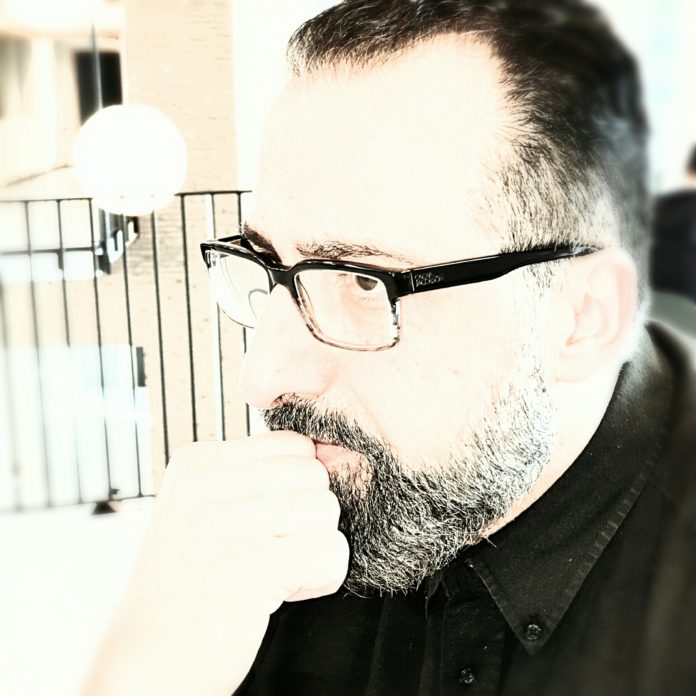 Nico Falcone has been interesting in acting and directing since early teenager and went to acting school in Sweden and latar on moved and study in the USA/Los Angeles. He been working mostly behind the scenes when time and chance has been given and also small theatres, later on he had a record and video deal with a couple of record companys and did some early years musicvideos in the 90's. He also was involved in many other challanging projects in the same time like helping out poor people and mentoring youth to find the right path in life etc. Nowdays he put a lot of focus in the filmmaking and acting that is he, s biggest passion since childhood.
Exclusive Interview with Filmmaker Nico Falcone Georgiadis
NY Glam: Congratulations on being accepted at the prestigious International Filmmaker Festival of New York. Can you tell us about the film and the process of making it?
    The thing about this short film is that i wanted to do something social realistic that involved human behavior out there among us, people with the need of telling a story, to share their faith no matter subject. Its all about different reality's in the same place and room.
NY Glam: How did you go about casting for the film?
I did use my network of people that i know cause you have to dribble a lot when you working with no or limited poor budget and just the power of will 24/7 to make this happen, my cast are amateurs and artist with acting skills and are used to stand in front of a camera or stand on a stage etc.
NY Glam: What is the story about and how did you achieve it cinematically?
The story is about a man that lost motivation in life after the lost of he's daughter and going to a psychologist but also rehabilitating by driving unlicensed taxi just to meet strangers so he can listen to their story's and faith behind the wheels, but how much can you listen without getting involved and is this safe in a world that divide us more and more?
 This film been made with pure will in a short time and no real budget, we did get some help with a local culture institute in Sweden by the name BOOST they loan us a camera etc for some days. So we (me and my CO-producers Anton Bårström and John Lönngren) that also been working with this film in many ways are very grateful for that.
NY Glam: Will you be attending the IFFNY festival in New York in May?
Yes i will attend in the film festival IFFNY and looking very forward to that.

Scene from "WHOSE REALITY 2.0?"
NY Glam: How long have you been making films and videos?
I mostly been working behind the scenes In film and theatre, music videos etc but nowadays i am taking a step right in the directors part and acting. Cause i know that i can deliver much more out there and i will do that 100%! Life is complex and it is many storys need to be told and show on the screen that involves tears and laughter.
NY Glam: What film was your directorial debut?
It was a music video when I was a teenager.
NY Glam: What was the most important lesson you had to learn that has had a positive effect on your film? How did that lesson happen?
Its about treating people right, with respect and convert words to action with positive energy, share the picture and passion with the crew and it will work out even if things are tough in life overall. Let the crew know and feel that you really care about them and guide them to perfection. Close communication is very impotent when you work with your actors and all the rest of your crew. Let them feel that they are important, cause they are!.
NY Glam: Is it harder to get started or to keep going? What was the particular thing that you had to conquer to do either?
I think its hard both ways but not hard enough to stop me, you need to believe in what you doing and be creative and flexible, work hard and make the impossible possible, there is always a way and solution to find, its all about the will and talent.
NY Glam: How has your style evolved?
It mature like wine, it just getting better and more tasty every time 
NY Glam: What has been your personal key to success?
Strong will, creativity and flexible mind
NY Glam: What are you thinking about doing next?
Next movie might be a short film again or a movie with the name "Random Blues"  its all about the budget… either way it will be great and unique story to tell.
NY Glam: Where does your studio want to go from here?
Well me and my close producers and colleagues (Anton Bårström & John Lönngren) want to start with a new film as soon as possible.. actually its in progress (plan)