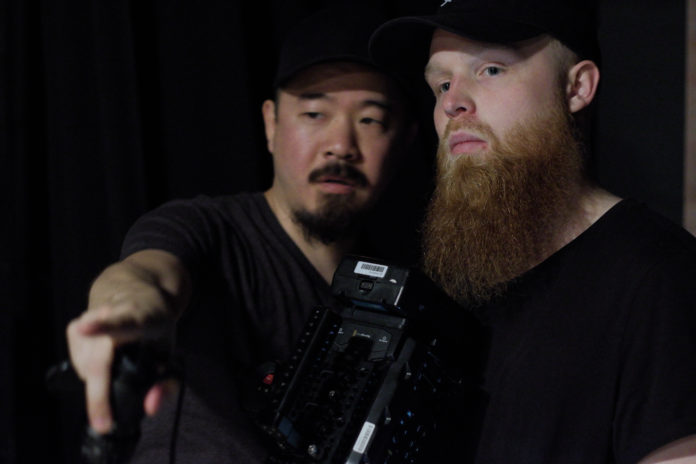 Exclusive Interview with Daniel Kwon- Filmmaker
Daniel (Hoo Youn) found a passion for storytelling when he realized how much influence a film could have on society. With the right stories, he pursues a positive impact with each story he writes. With interest in philosophy and education, he found that film was the perfect media to express his ideas and perspective to the world. His film education started in Santiago, Chile, where he won "Best year Documentary" Award. Soon, he expanded his career prospects in Vancouver, Canada where he discovered his love for independent filmmaking. Ever since then, he has been exploring different aspects of film production with the purpose to understand the multiple departments. Daniel has produced, written, and directed several short films to expand his skills, having earned mentions and recognitions along his teammates. Daniel's inspiration to become a storyteller came from noticing how beautiful and inspiring films were and wondering how wonderful the creative people were behind every film. He is motivated to make the film industry not only an industry that creates inspiring stories, but also serves as an example to our society.

NY Glam: What projects are you currently working on?
I am currently near producing a short film, which I have co-created and will be directing it titled "The Girl in The Forest." In addition, I am developing a first time drama feature with the tentative title "The Wondering Man."
NY Glam: What makes a film great for you? Are there certain qualities that make a film better for you?
Absolutely. A great film has a message that makes you think and explore ideas even after the film has finished. It motivates you to watch it again to seek for answers. Ultimately, you would discover what the meanings are and reflect upon them.
NY Glam: As a screenwriter, what is the most important aspect of building a character?
We know the traditional arc. A character should start from point A, meet challenges and become point B. What I consider the most important aspect is the motivation of that character and how the reaction based on the character's nature and surroundings. That could be a key to learn ourselves as society. In times where we are more individualistic and apathetic, I consider essential the constant exercise of self-reflection and capacity to read others.
NY Glam: Top 3 favorite projects that you have been involved in?
I don't have one yet. Most of the projects that I have been involved have been learning experiences. However, I do have a couple of scripts that I am saving for the right time to produce.
NY Glam: Do you express yourself creatively in any other ways?
Storytelling is the only creative way I do: Writing and directing.
NY Glam: What advice would you give to someone who wants to have a career in filmmaking?
It is a tough industry to get into and it has different departments that work differently. It took me several years to be fairly familiar with it and make a living off of it (and I am still working towards my goal.) I know crew members who are as young as 20. In the case you want to make money, it is could be simple but if you want to use filmmaking at its full potential, you would need life experience and maturity.
NY Glam: What can we expect from you in 2020?
Short films and perhaps the feature [script] I am writing. I am looking to meet people in the industry who have similar goals as I do. It is quite unpredictable.
NY Glam: Where can everyone keep up with you to learn more? …social media…website
I have a writer/director's FB page for me. You can follow me here:
https://www.facebook.com/Hoo-Youn-Kwon-106976280811415
It is very new so there is nothing yet but 2020 will be the year I dedicate to develop myself as a director and writer and will have things to upload. I would love if people would do more than just follow but also share their insights and opinions about storylines that I will be sharing.