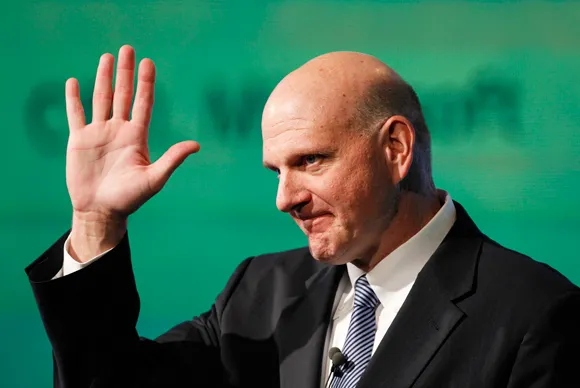 Steve Ballmer is a well-known figure in the world of technology, who made a significant impact in the industry during his tenure as CEO of Microsoft from 2000 to 2014. He joined the company in 1980 and held several key leadership positions, including Senior Vice President of Sales and Support, before assuming the CEO role.
Under Ballmer's leadership, Microsoft saw tremendous growth and success. He played a vital role in the company's transformation from a software company to a comprehensive technology solutions provider, offering a range of products and services to consumers and businesses worldwide. Ballmer's vision for Microsoft was to provide a computing experience that was accessible and intuitive for everyone, and his efforts to realize this vision helped the company become one of the largest and most profitable technology companies in the world.
One of the key achievements of Ballmer's tenure was the launch of Windows 7, a major milestone in the company's history. The operating system was widely praised for its user-friendly design and robust performance, and it remains one of the most popular versions of Windows to date. Additionally, Ballmer's leadership was instrumental in the launch of several other successful products, including the Xbox gaming console, Microsoft Surface tablet, and Windows Phone.
Another important aspect of Ballmer's work at Microsoft was his focus on innovation. He understood the importance of investing in research and development, and he allocated significant resources towards this effort. This helped the company stay at the forefront of technology and remain competitive in a rapidly evolving industry.
In conclusion, Steve Ballmer's contributions to Microsoft and the technology industry are immense and lasting. He was a visionary leader who had a clear understanding of the direction in which technology was heading and took bold steps to ensure that Microsoft remained a dominant player in the industry. His impact on the world of technology will continue to be felt for years to come.
Aside from his work at Microsoft, Ballmer has also made a significant impact in other areas. He is an active philanthropist and has made significant contributions to various causes through the Ballmer Group, which he founded with his wife Connie in 2014. The organization focuses on improving economic mobility for families and communities in the United States and is committed to supporting solutions that address persistent barriers to upward mobility and create pathways to a better life.
One of the most notable initiatives of the Ballmer Group is the launch of USAFacts, a non-partisan, data-driven platform that provides a comprehensive look at the financial and social data of the United States government. The platform provides easy access to information on government spending, revenue, and outcomes and helps inform citizens and policymakers on critical issues.
Furthermore, Ballmer is also a well-known sports enthusiast, particularly in the world of basketball. He is the owner of the Los Angeles Clippers of the National Basketball Association (NBA) and has been a vocal advocate for the league and its players.
In recognition of his contributions to the technology industry and his philanthropic efforts, Ballmer has received numerous awards and honors. He was inducted into the Industry Leaders Hall of Fame in 2017 and was also listed among Forbes' World's Billionaires in 2020.
In conclusion, Steve Ballmer is a true visionary and a leader in the world of technology, philanthropy, and sports. His work has had a profound impact on millions of people around the world, and his legacy will continue to inspire future generations of entrepreneurs and leaders.