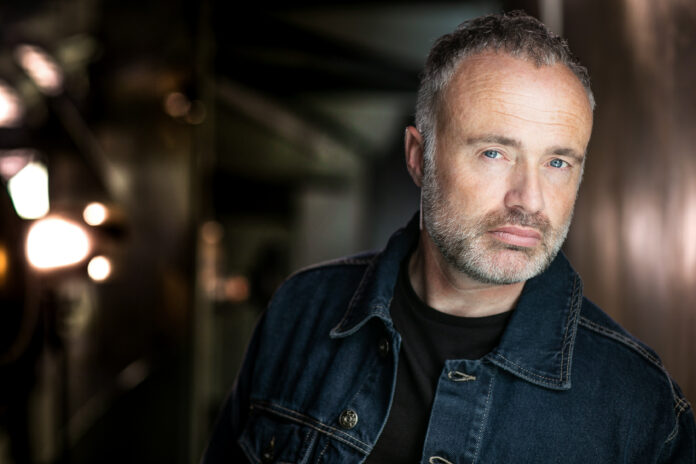 Stefan Michaels is a talented actor, writer, and comedian from England. He has appeared on numerous British television shows and British films as well as being a professional writer for both British Film and the West End.
He started his career as a performer in British clubs before getting his break on ITVS Michael Barrymore show and Trisha Show followed shortly after by performances on channel 4's "The Big Breakfast" and Itv2's "So you think your funny".
His television acting career began in 2009 with an appearance on channel 4's Jack Whitehall show and since then his acting career went from strength to strength. He became the regular delivery on ITVs Emmerdale and also appeared in the huge British soap Coronation Street. Numerous television commercials for major firms such as Pepsi and Vodafone and virgin holidays followed.
Stefan's professional writing career began in 2012 when he wrote for the new London West End show Hellsing that was performed at the Bloomsbury theatre in London. The show was performed by the west end cast of Dirty Dancing and Stefan appeared in the show.
In 2018 Stefan wrote the British film "Innocent Candy" which stars some of the UK's finest acting talent including John Altman from Quadrophenia.
Stefan Michaels has helped raise money for numerous charities including The Rainbows Children Trust and Macmillan Cancer research. He set up a local charity fundraiser that helped build the butterfly hospice for terminally ill cancer patients.
He now works with "Speak your mind" the mental health charity to promote mental health awareness through comedy with the founder of Jongleurs Maria Kempinska MBE.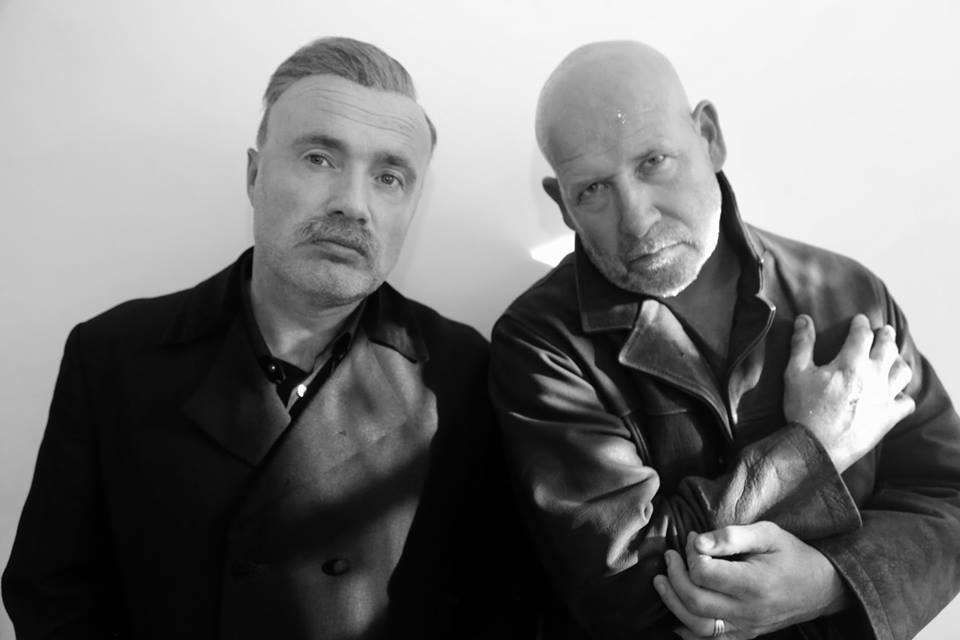 Interview with Actor, Writer, and Comedian Stefan Michaels
You've got tons of acting experience. Give us a brief rundown.
Stefan Michaels: I have been a professional comedian and actor for over 20 years. I trained with David Johnson who was responsible for training some of the biggest names in film and British television such as "Anna Friel"and "Michael Palin". I have appeared on two of the biggest soap operas in Britain, "Coronation Street" and "Emmerdale" as well as a wide range of television commercials for companies such as Pepsi and Virgin Holidays.
I am currently one of the lead characters in a British Film "Innocent Candy" due for release in 2021 and a number of other independent British movies.
Are you working on anything new at the moment?
Stefan Michaels: Covid restrictions have impacted heavily on the industry. However, I have recently finished working on a film called "The Ascension Chronicles" directed by a talented young British director called Danny Cotton.
What other projects do you have coming up?
Stefan Michaels: I have recently been working with a mental health charity called Speak Your Mind. I've done a radio interview and presentation online to highlight the mental health issues that I have dealt with over the years. These include OCD, Depression, PTSD and anxiety disorders. The treatments that I undertook, CBT AND CAT AND EMDR therapies, and the relationships between mental health and performers. Hopefully with a view to removing stigma around mental health and assisting others who find themselves in similar situations.Next year I will be doing more to help with the charity.
How has Covid-19 impacted life in your city and the film industry in UK. What challenges did you face as an artist?
Stefan Michaels: Covid has had a huge impact on film production and live performances. Live standup comedy has all but ceased due to lockdown restrictions. I have written a movie called Innocent Candy and lockdowns in the UK had significantly delayed its production. The whole industry has in some way been adversely affected by the Covid virus. A recent government campaign in the UK encouraged people.
In the arts industry to retrain for other jobs. But all art is essential, and many people have spent their lives training to be in this industry and we should support it and hope that soon the industry will be back to normal.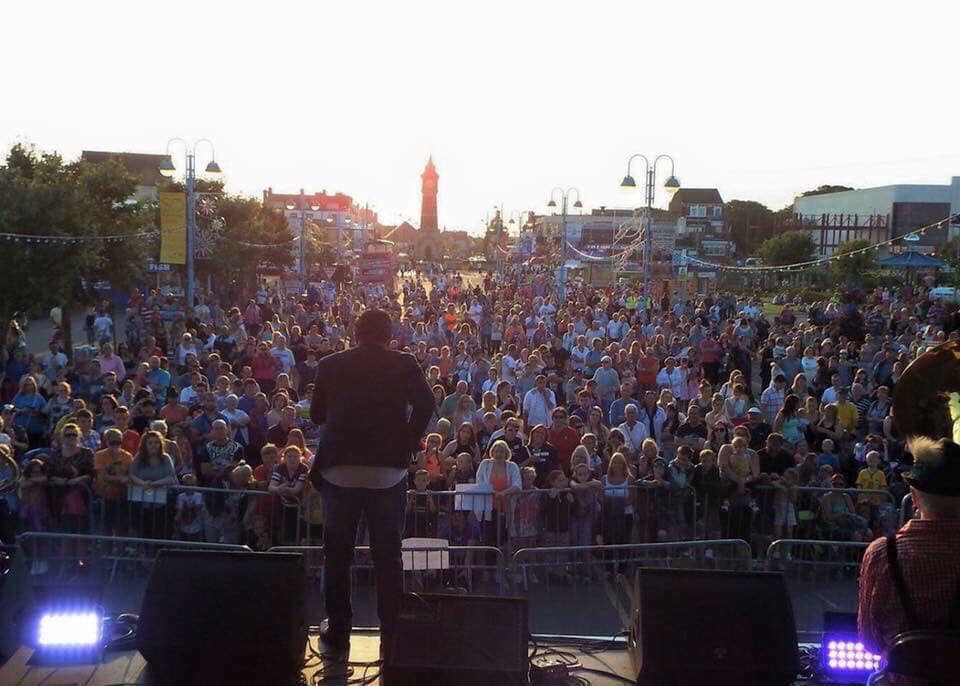 What has been your experience in the industry as an actor and comedian.
Stefan Michaels: I have been very fortunate in my career to have appeared on British Television many times in my career as a both and actor and comedian and have worked alongside some incredible talent. As a comedian I have travelled the UK in many comedy clubs and appeared on ITV and ITV2 as a comedian. I have been the Stage Newspapers featured showman and appeared on Britain's Got Talent also. I have also written comedy lyrics for the West End Show Hellsing at the Bloomsbury theatre in London.
What should an audience expect when they see you perform? What's your act like?
Stefan Michaels: I have always been great believer in unpredictability as a comedian and the art of ad-living and working with crowds. I try to mix my comedy with the art of opening up an audience and reacting to the one liners and audience reaction. Heavily inspired as a comic and actor by the late great Robin Williams. Fast paced and unpredictable comedy with a built-in script to support it.
What types of events have you done?
Stefan Michaels: "Michael Barrymore show", ITVS "The Trisha Show", channel 4s "the big breakfast" and "Jack Whitehall show" and ITV 2 so you think you're funny. I supported Danny Dyer in a live show. I've performed at Jongleurs in the Uk. I have done lots of prestigious private functions, but my proudest moments were the three times I hosted the illumination switch ons in my hometown of Skegness to thousands of people outdoors. Working with Ray Quinn, Jake Quickenden and Chico.
How would you describe your humor or style?
Stefan Michaels: I have always loved the art of ad-libbing and being unpredictable. It is important of course to have a script to work from. But feeling the energy of an audience and allowing them to be part of the performance is key to me. Inspired by the likes of Robin Williams, Freddie Starr, Michael Barrymore and the great double act Morecambe and wise. I always want the audience to feel part of a performance and to watch my show knowing that it will never be the same show twice.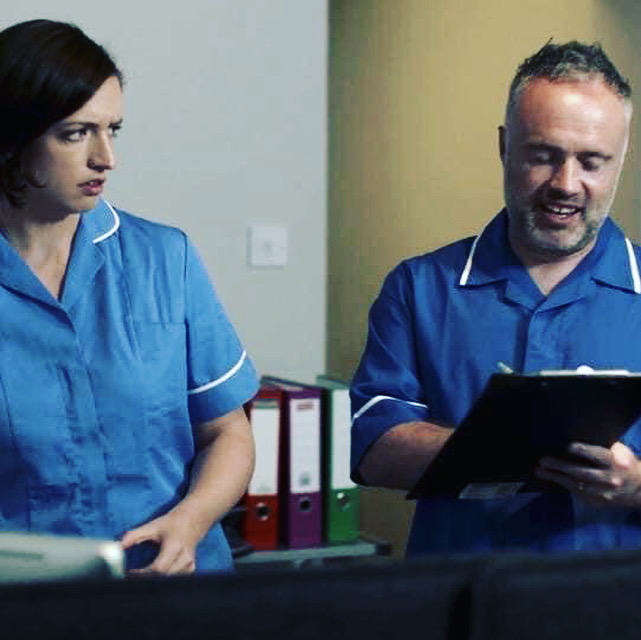 What's your most accomplished moment?
Stefan Michaels: The one achievement I hold dearest is the West End Show "Hellsing" that was performed at the Bloomsbury Theatre in London and performed by the cast of the West End Show Dirty Dancing. I wrote and created comedy characters and lyrics for the show and to watch these talented people bring these characters to life, perform the lyrics to great applause was an incredible feeling.
In addition, I played one of the characters "Gordon Bennett Mild Schizophrenic". The buzz of the west end and the achievement and feeling of seeing your work performed to great applause at such a high level was one of the greatest professional moments in my career.
How would you rehearse a scene if your partner was absent?
Stefan Michaels: It is critical to understand the character and break down the emotion of the piece when performing a duologue. Working with your partner is of course critical. And you can converse via phone or the internet. However, you can also work with a reader to enable you to practice the script until you are able to perform together.
As long you have an understanding of the character and the emotions involved is the most critical.
What marks a great script or stage play?
Stefan Michaels: Clearly the quality of the writing is key. However often a great script is down to interpretation. What one considers to be a great script, others may not value as greatly. With of course the exceptions for writers such as Shakespeare and the greats.
For me I have always been inspired by writing that has twists and turns and does not follow convention. Stories where you think you know the outcome and then the story takes you elsewhere.
Do you have a formula for storytelling?
Stefan Michaels: For me I have always thought of a single idea. The movie Innocent Candy was born from a single scene that I thought of and showed to a friend. The movie was written around that one scene and then grew into a fabulous movie with many deep plot twists and character turns.
As a writer, a lyricist and comedy writer, often single ideas pop into my head and, if they have merit, grow into larger bodies of life.
How do you view the actor/writer relationship?
Stefan Michaels: On "Innocent Candy" I got view the actor/writer relationship firsthand. As both the writer of the film and an actor in the film I saw the key elements from both sides firsthand. I think that as a writer it's key to be fluid enough to allow minor vocabulary changes to actors that request them. And for the actors, if required to have the courtesy to request these changes. Working closely together to create a piece of work that stays true to the writer's vision whilst adapting enough to create a smoother performance. At least this is my view.
What's in the future for you? What do you hope to accomplish in 2021?
Stefan Michaels: Next year I will continue writing further and work more with speak your mind the mental health charity to promote mental health awareness through standup comedy.
Innocent Candy is due for release next year and hopefully, as long as Covid is not an issue, I will be able to perform live more and get back into a stage with an audience.
*Article Cover Photo Credit: Stefan Michaels Photo by Nicholas Dawkes