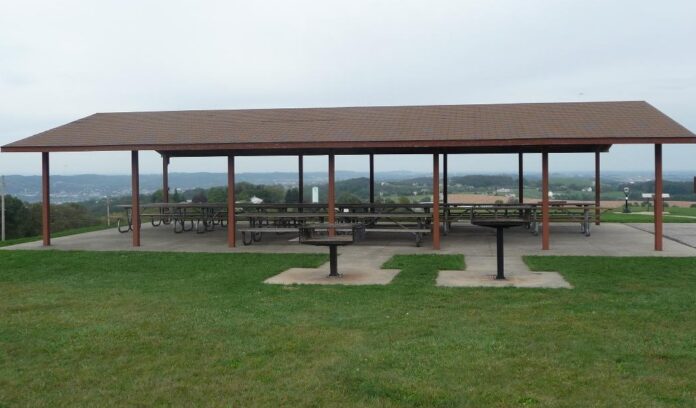 Nestled in the heart of Pennsylvania's Susquehanna Valley lies Samuel S Lewis State Park, a hidden gem that offers visitors a peaceful and tranquil retreat from the hustle and bustle of everyday life. Situated in York County, just a short drive from the city of York, the park offers over 85 acres of natural beauty and recreational opportunities.
Named after Samuel S. Lewis, a prominent York businessman who donated the land for the park, this state park offers visitors a chance to explore the great outdoors and enjoy a variety of activities. Whether you're looking for a relaxing picnic spot or a challenging hiking trail, this park has something for everyone.
One of the most popular activities at the park is hiking. With over three miles of hiking trails, visitors can explore the park's beautiful forests and meadows, and experience the park's natural beauty up close. The trails range in difficulty from easy to moderate, making them accessible to hikers of all skill levels. Along the way, hikers can enjoy scenic overlooks, wildflower displays, and the tranquil sounds of the nearby stream.
Another popular activity at Samuel S Lewis State Park is fishing. The park's stream is stocked with trout each year, making it a popular spot for anglers. Visitors can also enjoy a picnic in one of the park's picnic areas, or take a stroll through the park's gardens, which feature a variety of native plants and flowers.
For those looking for more adventurous activities, Samuel S Lewis State Park also offers opportunities for mountain biking and geocaching. The park's mountain biking trails offer a thrilling ride through the park's forests and meadows, while geocaching offers a fun and challenging treasure hunt that will take visitors to all corners of the park.
The park also features a number of facilities, including a pavilion, playground, and a picnic area with grills. These facilities make the park a great place for family outings, reunions, and other gatherings. The pavilion can be reserved in advance for a fee, making it a great place to hold a birthday party or other special event.
Overall, Samuel S Lewis State Park is a true hidden gem of Pennsylvania, offering visitors a chance to experience the state's natural beauty and enjoy a variety of recreational activities. With its peaceful and tranquil setting, the park is the perfect place to escape from the stresses of everyday life and enjoy some time in the great outdoors.