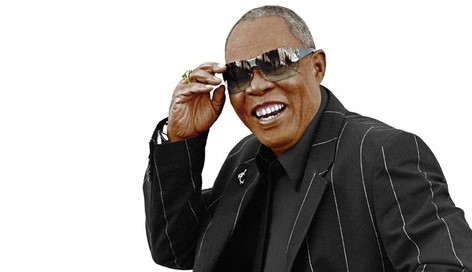 Sam Moore is a legendary soul singer whose music has been captivating audiences for over five decades. Born on October 12, 1935, in Miami, Florida, Moore grew up in a musical family and began singing in church at a young age. As a teenager, he moved to New Jersey and started his professional career in music.
Moore's musical journey began in the 1950s when he formed a group called The Melionaires, which later became The Majestics. In 1961, Moore teamed up with Dave Prater to form the iconic duo Sam & Dave, and their music went on to become a staple of the soul genre.
The duo's first hit was "You Don't Know Like I Know," which was followed by a string of successful singles, including "Hold On, I'm Coming," "Soul Man," and "I Thank You." Their music was a fusion of soul, R&B, and gospel, and it resonated with audiences of all backgrounds. Sam & Dave's electrifying performances and harmonious vocals were a defining sound of the 1960s and 1970s.
Moore's talent as a vocalist was undeniable, and his ability to convey emotion through his music was unparalleled. His voice had a raw, gritty quality that was both powerful and soulful, and his performances were always electrifying. His stage presence was dynamic, and he was known for his high-energy performances, often punctuated by his signature dance moves.
In addition to his work with Sam & Dave, Moore also had a successful solo career. He released his debut album, "Plenty Good Lovin'," in 1970, which showcased his powerful voice and ability to blend different genres of music. His subsequent albums, including "Overnight Sensational" and "Plenty Good Lovin': The Lost Atlantic Sessions," further solidified his status as a soul icon.
Moore's contributions to music were recognized by the Rock and Roll Hall of Fame, which inducted Sam & Dave in 1992. The duo's impact on the genre has been far-reaching, with many contemporary musicians citing them as an influence.
In addition to his musical legacy, Moore has also been a vocal advocate for social justice and civil rights. His music often addressed themes of love, peace, and equality, and he participated in the Civil Rights Movement alongside other prominent musicians of the time.
Today, at 87 years old, Sam Moore's music continues to inspire and resonate with audiences around the world. His voice remains a symbol of an era and a testament to the power of soul music. Sam Moore's contributions to music and culture are immeasurable, and his legacy will continue to be celebrated for generations to come.