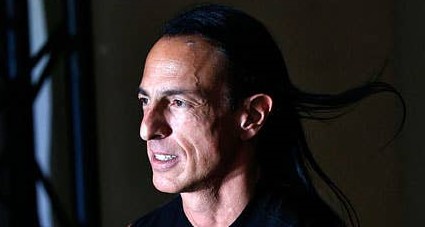 Rick Owens is a fashion designer who has been described as the "Dark Lord" of fashion. Known for his avant-garde designs, Owens has become a cult favorite among fashion enthusiasts and celebrities alike. His unique vision and dark aesthetic have made him one of the most influential designers of our time.
Born in California in 1962, Rick Owens grew up in Porterville, a small town in the San Joaquin Valley. After studying art at a local community college, he moved to Los Angeles to attend the Otis College of Art and Design. He then moved to New York in the early 90s, where he launched his eponymous label in 1994.
Owens' designs are often described as avant-garde and minimalist, with a dark, edgy aesthetic. He is known for his use of unconventional materials, such as leather, fur, and metal, as well as his signature draping and asymmetrical silhouettes. His collections often feature oversized, layered pieces that blur the lines between fashion and sculpture.
One of Owens' most famous creations is his "glamour meets grunge" aesthetic, which combines high fashion with streetwear influences. This style has become a favorite among celebrities such as Rihanna, Kanye West, and Lady Gaga, who have all been spotted wearing Owens' designs.
In addition to his clothing line, Owens has also collaborated with other brands such as Adidas, creating a line of high-end sneakers that have become a cult favorite among sneakerheads. He has also designed furniture and home decor, showcasing his signature dark aesthetic in every piece.
Despite his success, Owens remains a relatively private figure in the fashion industry. He rarely gives interviews and is known for his introspective, contemplative approach to design. In a 2015 interview with The New York Times, Owens stated that he is not interested in creating trends, but rather in "making things that are personal, and that people can connect with."
Today, Rick Owens' influence can be seen throughout the fashion industry, from streetwear to high fashion. His unique vision and uncompromising approach to design have made him a true icon in the world of fashion. Whether you love him or hate him, there is no denying the impact that Rick Owens has had on the industry, and the legacy he will leave behind.