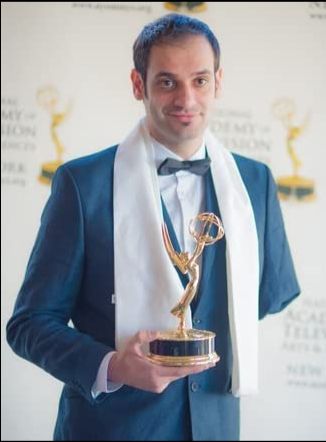 Winner of two New York Emmys® and four other times nominee, finalist for the Oscars®-Student Academy Awards, Goya® Spanish Academy Award Nominee, and winner of a Gaudi® Catalan Academy Award after being nominated on three occasions, Alex Lora is a Spanish filmmaker based in New York City who has screened twice at Sundance Film Festival as Official Selection.
Listed as one of the top 10 promising Spanish directors to watch for in Variety's Cannes Edition of 2014, his work has received over 100 awards, being officially selected in some of the most internationally-acclaimed film festivals.
Alex has also participated at Berlinale's Talent Campus, Guadalajara Doculab, Dok.Incubator, Screenwriting CineQuaNon lab, Sources lab, and IFP independent Week. He has taught film at several prestigious universities and received his MFA in Media Arts Production at City College of New York as a Fulbright scholar, mentored by Chantal Akerman.
What is your recent feature document "The Fourth Kingdom, The Kingdom of Plastics" about?
Alex Lora: My most recent feature documentary is titled "The Fourth Kingdom, The Kingdom of Plastics" and it's about a recycling center in Brooklyn where people can exchange plastic bottles and cans for 5 cents. In the movie we portray a community that some consider marginal, in a poetic way, trying to show their humanity and their redemption.
Who did you collaborate with in this project?
Alex Lora: We were recording there for several months before and at the end we focus on the people that gave us more access. I'd say that our main protagonist is René, a Mexican guy who has been more than 15 years in New York without seeing his family, but luckily, other people like the founder of the center, Ana Martinez de Luco, Eugene Gadsden, Pierre Simmons, Walter or Juan, joined us during our long days of shooting, giving us the opportunity to show that sense of a family that we think the place has.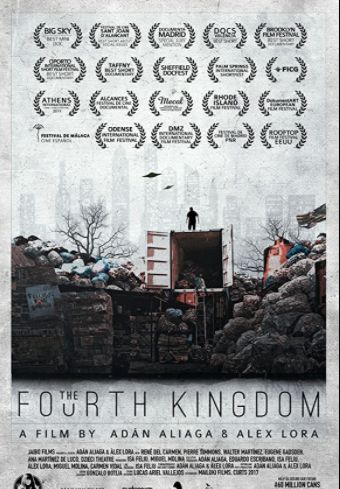 What do you hope people will take away from the documentary film?
Alex Lora: I hope people would see the humanity and the poetry behind each person. Most of the people we portray could be considered outcasted, but everybody has a story to tell. Beyond the prejudices, if one takes the time to get to know them, one might feel that behind the appearances there are poets, philosophers, inventors and even artists.
When is the next screening and tell us about any competitions/festival submission?
Alex Lora: The movie was screened at DOC NYC last year and had a very good festival run. We are negotiation with a VOD platform and we hope that we can have it online soon.
Tell us a bit about the other films you've made.
Alex Lora: I've made another feature documentary titled "Thy Father's Chair", which premiered at IDFA and was a Critic's pick for The New York Times when it opened theatrically in the US in 2017. I've also made several short films, two of them premiered in Sundance, titled Godka Cirka (2014) and Odysseus' Gambit (2012). Both of them are online in Vimeo. Besides that, I edited a lot of movies and I also like to write some narrative features. The last one is titled We Are Living Things and it's based on my short film Only Solomon Lee. It's still in post-production and I hope it will be in festivals during 2021.
What makes beautiful art in your opinion?
Alex Lora: It depends, but I usually find it beautiful when I can find honesty and also when it connects with me in a way that it can make me feel something new, or at least things that I might have already felt in the past.
Which other documentaries/films that you've seen have made an impact on you, personally?
Alex Lora: I studied at City College of New York where Chantal Akerman was one of my professors and my thesis mentor. She definitely made an impact on me and of course her films. "Letters from home" became one of the most important films for me during the last decade for many personal reasons.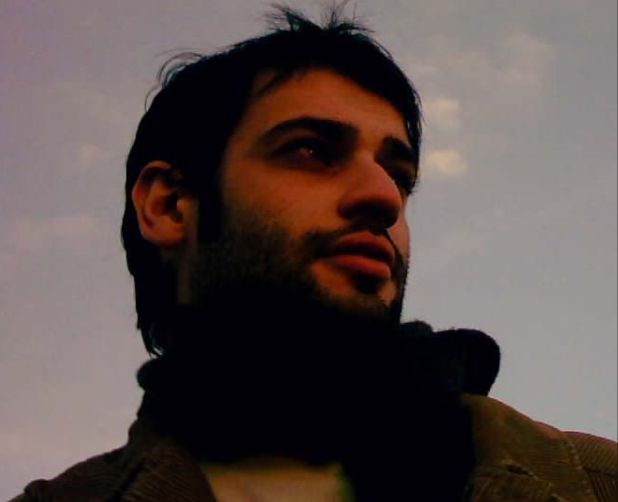 How has your style evolved?
Alex Lora: It depends on the project, but I like vérité and enjoy making things that are cinematic. I find the border between fiction and reality very interesting. I'm also trying to match my style with who I am. I have a disability and only one arm so lately I've been trying to work not moving the camera that much, just with the camera on sticks, without moving it, looking for symmetric compositions and observing the reality that happens in front of it… that how The Fourth Kingdom was made.
What skills/personal attributes are most important to being successful?
Alex Lora: Success is something very relative and perfection is just a delusion for self-satisfaction, a path that can led you to total stasis. I've seen very talented people with really good intentions that don't push any of their initiatives because they are afraid to fail. Realization is not what we see in social media, it's what we find in our journey. So, I always remember this motto: "fail, fail more, fail best" because it keeps you trying and away from quitting. In that sense, I'd say that perseverance and passion are important attributes.
What other hobbies do you have?
Alex Lora: Discovering new places with my 3 kids and y wife is my favorite thing.
What are you thinking about doing next?
Alex Lora: I'm preparing a narrative film to be shot in Spain next May 2021. It's titled Unicorns and it's about a girl that maybe because she wants it all might end up with anything.
Where does your studio want to go from here?
Alex Lora: My studio "Handfulfilms" wants to keep growing. We film but we do a lot of editing too… narrative, features, sound design is also we focus on too. We have started producing documentaries and short films too, not just mine, for other filmmakers. We are thinking to start distributing short films too, so if someone is interested in knowing our services just shoot an email to hadfulfilms@gmail.com.