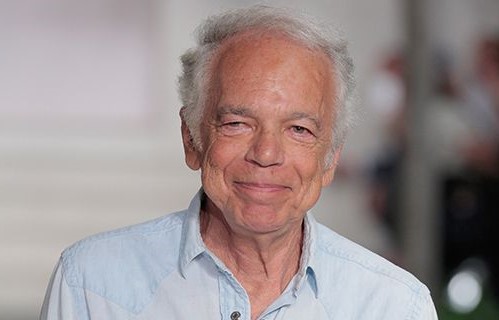 Ralph Lauren is a name that is synonymous with timeless elegance and sophistication in the world of fashion. With his keen eye for design and a strong vision, he has built a fashion empire that has been admired and imitated for decades. His unique style, combining classic elements with a modern edge, has become a hallmark of American fashion.
Born Ralph Lifshitz in the Bronx, New York in 1939, Lauren grew up in a working-class family. Despite humble beginnings, he always had a passion for fashion, and he began working in the industry in his teens. He attended Baruch College for a brief period before dropping out to pursue his dream of becoming a fashion designer.
Lauren's career began in the 1960s, when he started working for Brooks Brothers, the legendary American clothing company. He then went on to work for a few other companies before launching his own label in 1967. His first line was a collection of men's ties, which he sold under the name "Polo." This line was an instant success, and it paved the way for Lauren to expand his brand.
Over the years, Ralph Lauren has become a household name, with his signature polo player logo adorning everything from clothing to home decor. His designs are classic, yet contemporary, and his attention to detail is evident in every piece he creates. He is known for his use of high-quality materials, such as cashmere, silk, and leather, as well as his bold use of colors and patterns.
One of Lauren's most significant contributions to the world of fashion is his pioneering of the "preppy" style. He took inspiration from Ivy League college campuses and created a look that was both stylish and refined. This look, which includes items such as cable-knit sweaters, blazers, and khaki pants, has become a staple of American fashion and has been emulated by countless designers.
In addition to his success in the fashion industry, Ralph Lauren is also known for his philanthropic work. He has donated millions of dollars to various charitable causes, including cancer research and education initiatives. He also founded the Ralph Lauren Center for Cancer Care and Prevention in Harlem, New York, which provides top-quality cancer treatment to underprivileged communities.
Ralph Lauren is a true pioneer of American fashion. His unique style and attention to detail have made him an icon in the industry, and his influence can be seen in countless designs today. He has not only left a mark on fashion but has also made a significant impact through his philanthropic work. Ralph Lauren's legacy will undoubtedly continue to inspire designers and fashion lovers for generations to come.