Aretha Franklin, the iconic soul singer known as the "Queen of Soul", redefined the genre with her powerful voice and moving performances. Born in Memphis, Tennessee in 1942, Franklin began singing gospel music in her father's church at a young age. She quickly rose to prominence, signing with Atlantic Records in 1967 and releasing a string of hit albums including "I Never Loved a Man the Way I Love You" (1967), "Lady Soul" (1968), and "Spirit in the Dark" (1970).
Franklin's music was a fusion of gospel, blues, and R&B, and her soulful voice, passionate delivery, and impeccable phrasing made her one of the greatest vocalists of all time. Her powerful voice and soulful interpretations of songs like "Respect", "Chain of Fools", "A Natural Woman", and "Think" earned her numerous awards and accolades, including 18 Grammy Awards and the Presidential Medal of Freedom.
One of Franklin's most famous performances took place at the inaugurations of President Jimmy Carter in 1977 and President Bill Clinton in 1993. She also performed at the funeral of civil rights leader Martin Luther King Jr. in 1968 and at the dedication of the Franklin D. Roosevelt Memorial in 1997.
Beyond her musical talents, Franklin was also a powerful voice for social justice, using her music and platform to raise awareness about issues like poverty, discrimination, and violence against women. She was a fierce advocate for civil rights and supported many charitable organizations, including the Gospel Music Workshop of America and the National Association for the Advancement of Colored People (NAACP).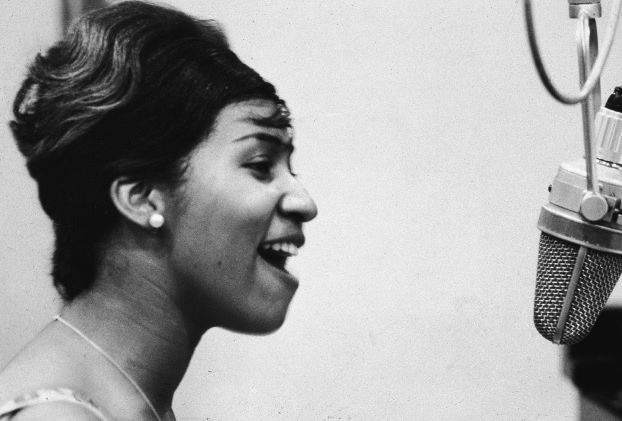 Aretha Franklin passed away in 2018, but her impact on the music industry and beyond will never be forgotten. She remains an inspiration to countless musicians and a symbol of strength, courage, and perseverance. Her music continues to be celebrated and enjoyed by fans all over the world, solidifying her place as one of the greatest artists of all time.
In conclusion, Aretha Franklin was not just a musician, but a cultural icon whose impact on the world will be felt for generations to come. She inspired countless musicians and activists with her powerful voice, passionate delivery, and commitment to social justice. The Queen of Soul will always be remembered as one of the greatest vocalists of all time and a symbol of hope and resilience.