President Donald Trump is sending in the Navy to battle the coronavirus crisis, specifically two massive hospital ships.
They're in "tip top shape," Trump said Wednesday, and will likely be launched "in the next week or so."
The USNS Comfort, based in Norfolk, Virginia, is a ship with 1,000 beds and is currently being prepared to sail to New York, Cuomo said.
Trump said Wednesday that the the Navy was also preparing a second hospital ship, the USNS Mercy, currently docked in San Diego, California, to help treat coronavirus patients, although a destination hasn't been announced yet.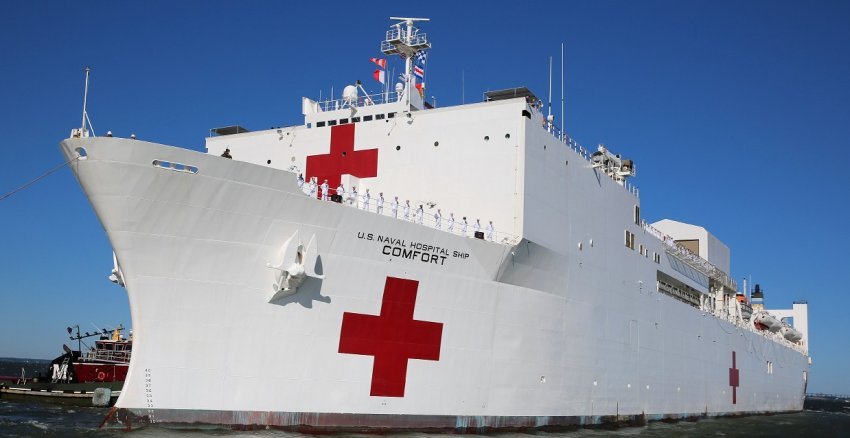 According to The Hill, the announcement comes after New York lawmakers called to bring in the ship to help treat more patients— Cuomo said Wednesday that New York needs to increase its hospital bed capacity by 50,000.
Trump has sent the U.S. Army Corps of Engineers to New York to discuss adding hospital capacity, and Cuomo said he plans to meet with them Wednesday afternoon—the city is also working with the Secretary of Defense and FEMA to help address the coronavirus outbreak in New York, he said.
Cuomo said the city and the federal government are collaborating to set up field hospitals in New York—these mobile hospitals have the capacity to treat between 200 and 250 people at a time.