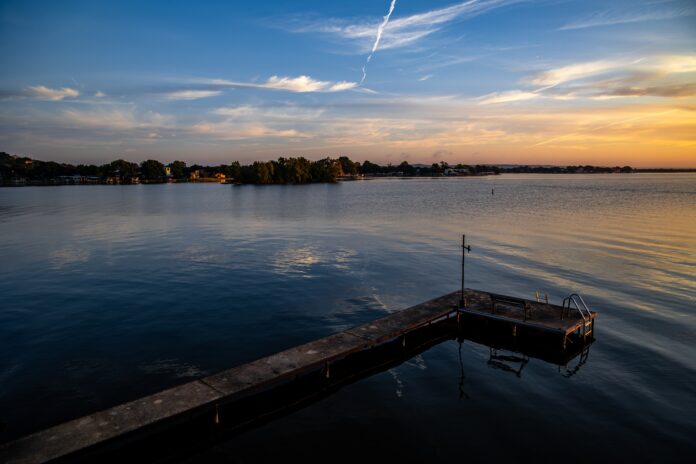 Located in Bloomfield, Connecticut, Penwood State Park offers a beautiful and serene escape for hikers and outdoor enthusiasts. With 787 acres of natural beauty, the park is home to an extensive trail network that offers a range of hiking experiences for all skill levels.
One of the most popular trails at Penwood State Park is the Metacomet Trail, a 62-mile long-distance trail that runs from the Massachusetts state line to the Hanging Hills in Meriden, Connecticut. The trail passes through Penwood State Park, offering hikers stunning views of the surrounding landscape. The Metacomet Trail is well marked and well maintained, making it an enjoyable hike for both seasoned hikers and those new to the activity.
For those looking for a shorter hike, the park offers a number of shorter trails that wind through the forest and around the park's small pond. The Pond Trail is a popular choice for families with young children, as it is a relatively flat, easy hike that offers great views of the park's small pond.
One of the highlights of hiking at Penwood State Park is the scenery. The park is home to a diverse range of ecosystems, including forests, wetlands, and fields. As hikers explore the trails, they'll encounter a range of wildlife, including deer, foxes, and a variety of bird species.
The park is also home to a number of historic structures, including the Penwood Estate, which was built in the early 1900s by Curtis Hillyer. The estate features a number of beautiful gardens and is open for public tours on select days throughout the year.
If you're planning a visit to Penwood State Park, be sure to pack plenty of water and snacks, as there are no food or drink concessions in the park. Additionally, hikers should wear sturdy, comfortable footwear and bring a map or download a trail map from the park's website.
Penwood State Park is a beautiful and peaceful hiking destination that offers something for hikers of all skill levels. With its extensive trail network, stunning scenery, and diverse wildlife, it's a great place to enjoy the great outdoors and get some exercise. So, grab your hiking boots and head out to Penwood State Park for a memorable day in nature!
Photo by D. Lamar Hanri on Unsplash