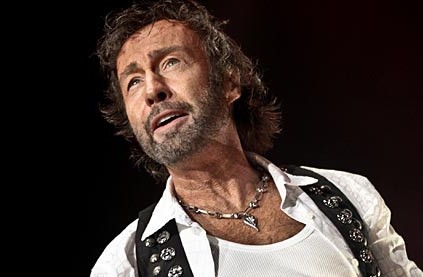 Paul Rodgers is a legendary British singer, songwriter, and musician, known for his powerful and soulful voice that has influenced countless rock and roll artists. His career spans over five decades, during which he has fronted several iconic rock bands, including Free, Bad Company, and The Firm, and collaborated with numerous musicians.
Rodgers was born on December 17, 1949, in Middlesbrough, England. His interest in music developed at a young age, and he started singing and playing the guitar in local bands. In the late 1960s, he formed the band Free with guitarist Paul Kossoff, drummer Simon Kirke, and bassist Andy Fraser. Free became one of the most influential blues-rock bands of the era, with hits like "All Right Now" and "Fire and Water."
After Free disbanded in 1973, Rodgers formed Bad Company with Kirke, Mick Ralphs, and Boz Burrell. The band's self-titled debut album, released in 1974, was a massive success and included hits like "Can't Get Enough" and "Bad Company." The band continued to release successful albums throughout the 1970s and early 1980s, before going on hiatus in 1983.
In 1984, Rodgers formed The Firm with Led Zeppelin guitarist Jimmy Page. The band released two albums and had several hits, including "Radioactive" and "Satisfaction Guaranteed." Rodgers also collaborated with several other musicians during this time, including David Gilmour, Brian May, and Jeff Beck.
In the 1990s, Rodgers resumed his solo career and released several albums, including "Muddy Water Blues: A Tribute to Muddy Waters," which featured guest appearances from a range of blues and rock musicians. He also reunited with Bad Company in the mid-1990s and toured extensively.
Rodgers has continued to perform and record music into the 21st century, releasing albums like "The Royal Sessions" and "Free Spirit." He has been recognized as one of the greatest rock singers of all time and has been inducted into the Rock and Roll Hall of Fame twice, once with Free and once with Bad Company.
Aside from his music career, Rodgers is also known for his philanthropic work, including his support for organizations like the Willows Animal Sanctuary and the Waterkeeper Alliance.
Paul Rodgers is a true rock and roll icon, with a voice that has inspired generations of musicians. His contributions to the genre are immeasurable, and his music will continue to be celebrated for years to come.