"THE GOLD MACHNE" director Grant Gee wins at the 11th Edition of International Filmmaker Festival of New York
"A creative collaboration with Ashéninka producer Gregorio Santos Perez and English writer Iain Sinclair the film follows their ancestors footsteps to the Peruvian jungle. Their journeys flip between continents and centuries as the narrative is wrested by the Ashéninka people, to produce an original mediation – part documentary, part fiction – on fate, family and the search for Eldorado."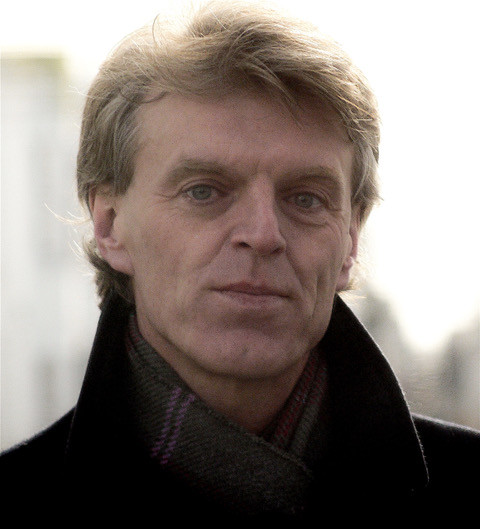 Grant Gee is a director and filmmaker based in Brighton, England.
He has recently completed The Gold Machine a film that moves between Peru, London and St Leonards on Sea with an original script by Iain Sinclair and in collaboration with Ashéninka producer Gregorio Santos Perez.
Other recent work includes, St John Passion (2021), a performance film featuring tenor Mark Padmore and the Orchestra of the Age of Enlightenment, A New Dark Age, a 40 minute film portrait of COVID London for the Royal Opera House in October 2020 and Judith, a 40 minute drama film to precede and set up a performance of Bluebeard's Castle at the Bayerische Staatsoper, Munich.
His film Innocence of Memories a documentary-fiction with original script by Nobel Laureate Orhan Pamuk premiered at the Venice Film Festival in 2015 and was distributed internationally by The Match Factory.
Other feature film work includes Patience (After Sebald) and Joy Division which won the Grierson award 2008 for Best Cinema Documentary, the Mojo Vision Award 2009, CPH:DOX festival's Sound and Vision award (2008) and Audience Awards for Best Film at both Gdansk and 'In-Edit' Barcelona (also 2008).
In a previous life he directed many music videos including the iconic clip for Radiohead's No Surprises. He also directed Meeting People is Easy, a Grammy-nominated feature-documentary about the band.
Since 2013 he has collaborated (as Video Director) with acclaimed theatre director Katie Mitchell on high profile Live Cinema projects at flagship European venues, most recently an adaptation of Virginia Woolf's 'Orlando' for Schuabuhne Berlin and Barbican Theatre London.