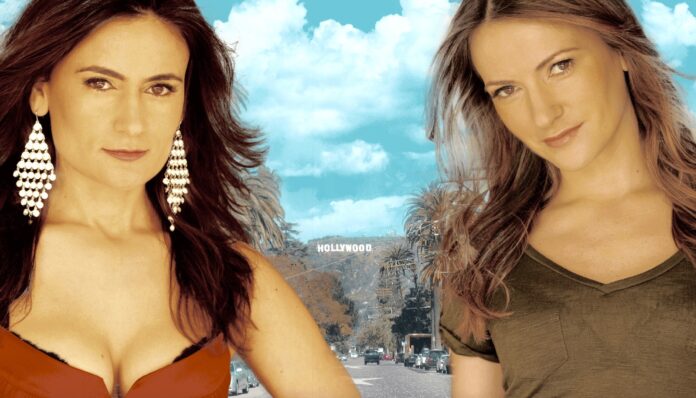 Exclusive Interview with Greta & Vilma Zenelaj- Hollywood Filmmakers
Colored Films https://coloredfilms.net https://facebook.com/coloredfilms
Colored Films is an independent production company with many aspirations that are quickly becoming a reality. Founded in September 2008 in Los Angeles by two sisters and best friends, Greta & Vilma Zenelaj, who share a strong passion for GOD, life, storytelling, and creative arts. The sisters envisioned writing screenplays and making memorable films that captivate the viewer's imagination.
The idea of naming our company, Colored Films, came from the diversity of film genres and how each color, metaphorically represents a certain tone in a movie. Diversity is what makes our world beautiful and special. At Colored Films, we offer high-quality, professional and emotionally charged films that surpass any production limitations. If there is a will, there is always a way. Ambitions and challenges can be an artist's best friends.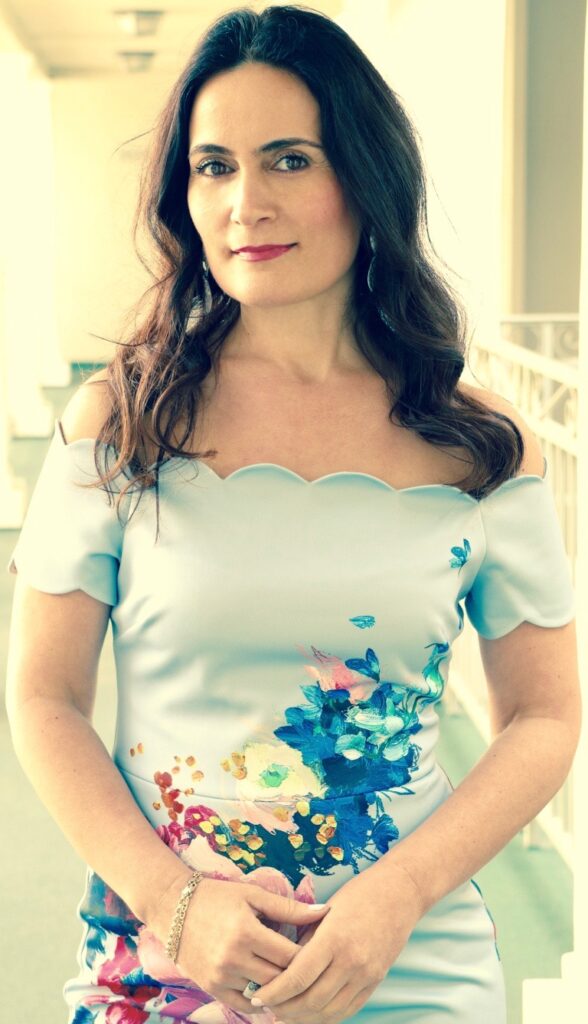 Greta Zenelaj https://facebook.com/gretazenelaj
Named after the famed Greta Garbo, Greta's interest in the arts began at an early age, performing in festivals and theatrical productions in her home town Shkoder, Albania. When she was only eight years old, Greta won her first prize for a regional competition and always aspired to become a working actress. Her dream came true after she moved to Los Angeles and pursued acting to the fullest. At Colored Films, Greta co-writes, produces, and stars in several films and projects. Her future is bright and she's expanding her slate in TV shows as well.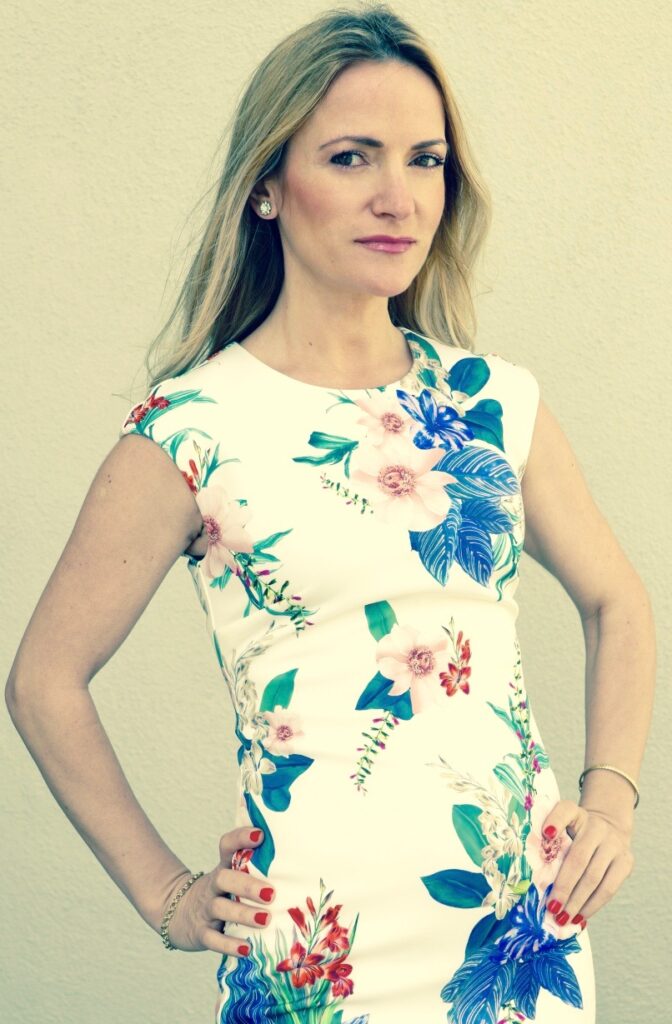 Vilma Zenelaj https://facebook.com/vilmazenelaj
Vilma was born in Tirana, Albania, and was raised in the artful historical city of Shkodra. Creative writing became second nature for her. By the age of thirteen, she had written numerous poems and short stories. Vilma moved to Los Angeles with her sister Greta and decided to pursue a career in the creative arts. Upon trying several hats in the industry, she realized that behind the scenes is where she's most comfortable and where she belongs. Storytelling into a film is now her newfound passion.
Colored Films https://coloredfilms.net https://facebook.com/coloredfilms
Imdb Links
Colored Films https://www.imdb.com/user/ur20047044/?ref_=_usr
Vilma Zenelaj https://www.imdb.com/name/nm3276314/
Greta Zenelaj https://www.imdb.com/name/nm2137895/?ref_=tt_ov_wr
Our films
Gonxhe https://www.imdb.com/title/tt14347498/?ref_=nm_knf_t1
Shqipe https://www.imdb.com/title/tt2286746/?ref_=nm_knf_t2
In the woods https://www.imdb.com/title/tt1727307/?ref_=nm_knf_t3
WDIDN? https://www.imdb.com/title/tt1354572/?ref_=nm_knf_t4
NY Glam: Tell us a little about yourself, growing up and your passions?
Greta & Vilma – We grew up in communist Albania and we were only allowed by the government to watch Albanian films, which were pretty good actually despite the communist propaganda. But at the time, Albania did not produce many films so the scarcity made it more desirable. We loved watching films and would wait for months for their release. Growing up we played house with our cousins and often during summer recess we'd play gladiator war and pretend we're fighting with wooden swords. Watching old films inspired us to imitate these scenes.
NY Glam: Did you have any specific influences growing up that lead you towards the film industry?
Greta & Vilma – Also, our mother loves literature and she would always recite famous poems and stories to us. By hearing her telling stories we developed an ear for good stories. We both used to write poems since we're little and later short stories. But films were always the most entertaining to us. Greta always aspired to become an actress but didn't share her dream till later. Vilma mostly wrote poems as a teenager to let off steam. It helps.
NY Glam: What are you currently working on?
Greta & Vilma – We want to make a new Mother Teresa childhood film since we could relate to her because of our similar Albanian heritage and culture. We had a hunch that Mother Teresa must have had tremendous influence during her childhood years to inspire her to become a servant and a nun. And sure enough, after researching we found out that she came from a very loving and religious family who was a staple in their community and city. So we wrote a script and are currently working to realize this powerful story into a film.
NY Glam: What were your main responsibilities on this film?
Greta & Vilma – Colored Films which our production company will produce the film. We often wear many hats on our productions. So far we are the writers, producers and directors. Greta will also play the role of Drane, Mother Teresa's mother. Hopefully these are the only roles for now, but you never know what can come up and might have to wear another responsibility.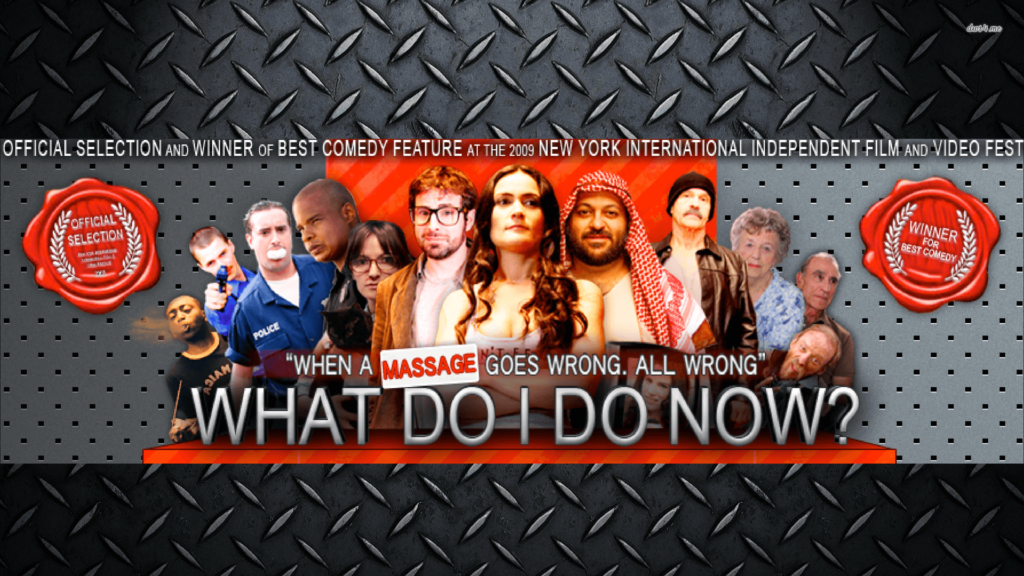 NY Glam: Can you tell us about your experience in working with your team in this film?
Greta & Vilma – We've shared the script with others that we want to work with and they've expressed a desire to partner with us. At the moment it's still too early to hire a crew since the decision on shooting location will sort of determining the production team as well. We prefer to work with local talent because there's just a freshness about them. They're always so grateful for the experience and enjoyable to be around. But we know that production teams tend to become a family during the shoot so we are looking forward to creating this new film family. It's going to be a very exciting new experience.
NY Glam: What was the most important thing for this movie to achieve from a narrative and character standpoint?
Greta & Vilma – This is a true story so the narrative and the characters are already in place. But it was mostly deciding on what part of her life we wanted to focus on and how much. Keeping it consistent and proportional, we didn't want the scenes and dialogue to be too redundant or too long. So we made sure that each word, sentence, and scene moves the story forward with ease. Knowing when to move the story forward a few years ahead was a little bit of a challenge so we narrowed on the most important life and historical events that were significant to Gonxhe. Her father was heavily involved in Albanian politics which was a big part of their family so we didn't exactly want to emphasize too much of that because Mother Teresa was the opposite of politics. Those were the most challenging setbacks, but we love the script and we know is going to be a great film.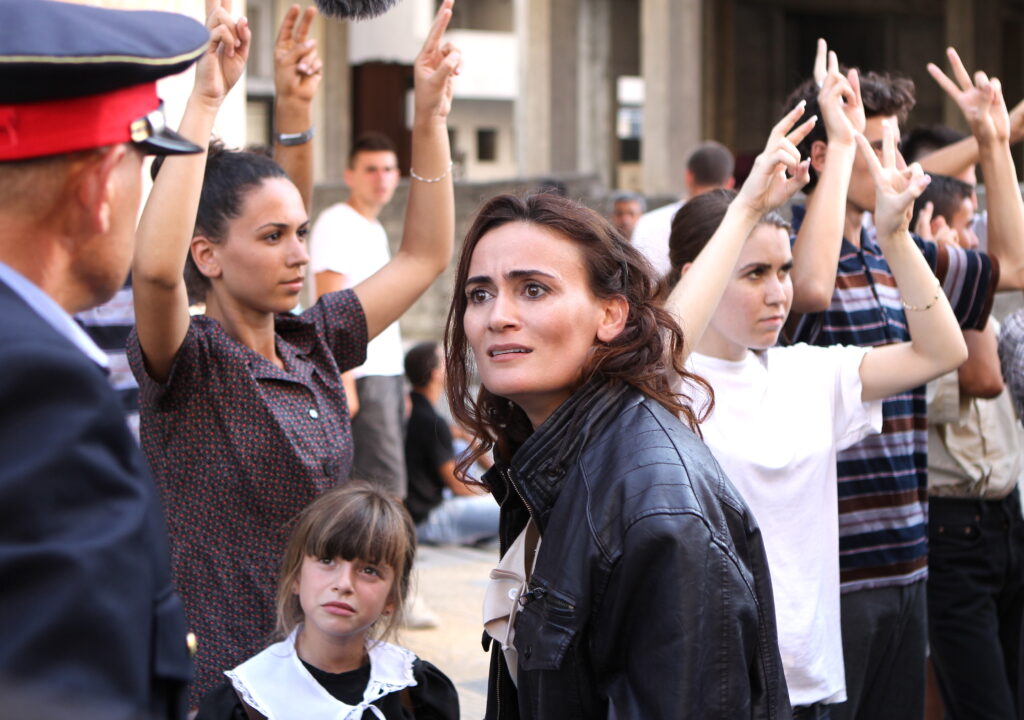 NY Glam: What makes a film interesting for you? What are three qualities that you look for in a movie?
Greta & Vilma – The story is probably the most important thing. Having great actors that bring characters to life, helps enhance the story. They don't have to be known or famous actors, just good ones. Many times we see famous actors in a film and it shows that they are not into character and really don't care about the project. It looks like they are there just to get paid. It could also be the director's fault for neglecting to direct the star. Proper lighting and setting up the right shots for the scenes is also an important part of filmmaking. You can't just put a camera in front of an actor and expect a miracle. You need to frame shots. Filmmakers are telling the story through the camera and its lens is such a powerful tool to maximize the intensity of the film.
NY Glam: What project helped you launch your career?
Greta & Vilma – Our first film 'What do I do now?' launched both of our careers. We both wrote the story and produced it together. Vilma wrote the script and directed it. Greta played the main character Claudia. It's a slapstick dark comedy and we're happy that we filmed it. It helped us gain more confidence as filmmakers.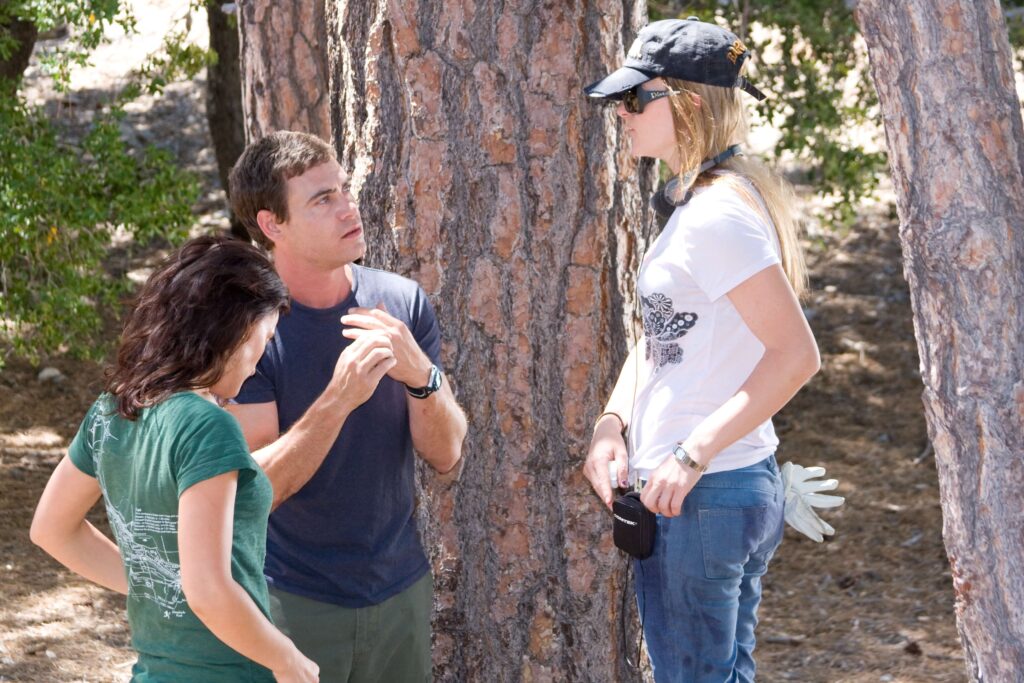 NY Glam: What criteria do your team?
Greta & Vilma – We found through the years of working together that it's good to keep in perspective what we're trying to achieve and as we move forward pay attention to what are our strengths and weaknesses. This way no one is overwhelmed or burdened with too much work. We learned to delegate work and focus on what we're best at by mastering it. Giving each other space and room to breathe is key, and understanding that even though we are sisters and best friends and we certainly like the same things we are two different people. So we learned to appreciate that about each other. Overall it's our commitment and efforts that make it possible. Of course, we have our moments, but we don't let those moments ruin everything we've worked for. We are blessed to have each other and thank God for that.
NY Glam: What are you most proud of? Describe your biggest accomplishment to date?
Greta & Vilma – We're really proud of our current project "Gonxhe" the Mother Teresa film and can't wait to go into production, but our best achievement was Eagle/Shqipe. We filmed it in Shkoder Albania and it was a hard shoot 18 hour days. Very challenging but we love how it turned out and it's available to watch on Amazon Prime. It has gotten great reviews.
NY Glam: As a screenwriter, what is the most important aspect of building a character?
Greta & Vilma – We learned that writers do best with characters when they write about people they know or impress them. Familiarity is most effective when you build a character. Always have in mind a person when you develop someone. The reason why some characters are blah in a film and we really don't care about them is because the writer was focusing entirely on his own imagination. This is not good. Be a people watcher and observe. We are constantly doing that. People are just fascinating.
NY Glam: What are your ambitions for your film career?
Greta & Vilma – Our mission is to produce memorable positive films & shows that encourage viewers to see life's opportunities and God's goodness. Our vision is to create life stories into films that will inspire generations to come.
NY Glam: Do you have any upcoming projects that you're super excited about?
Greta & Vilma – Gonxhe -Mother Teresa film for sure, we're super excited to be working on this film right now. Vilma is writing her first novel and hopes to finish soon. We also plan to start a podcast about the Bible, that's also in the works and of course more films.
NY Glam: What advice would you give to someone who is aspiring to enter the film industry, especially as a film director? \
Greta & Vilma – Make sure this is what you want to do because it's work. Many tend to think 'oh filmmaking how glamorous', well sorry no one is going to hand it to you. You need to prove it with your work. You might have to hold sandbags even if you're the director, (which we did), you might have to cook for the crew (which we did) might have to clean toilets (which we did) so it's not just the shooting part. In the begging expect to be doing most of the work yourself and that's the reality. You'll have to be a one-person show sometimes.
NY Glam: Can you discuss any future projects or direction you are taking in regard to film making?
Greta & Vilma – As far as films we have two other scripts that are waiting to be made. But at the moment Gonxhe –Mother Teresa film has all our attention. After we've filmed Gonxhe we'll decide on which one we want to produce next.
NY Glam: Where can everyone keep up with you to learn more? …social media…website:
Greta & Vilma – Thank you, yes, our website is https://coloredfilms.net, http://facebook.com/gonxhefilm https://twitter.com/coloredfilms https://instagram.com/colored_films