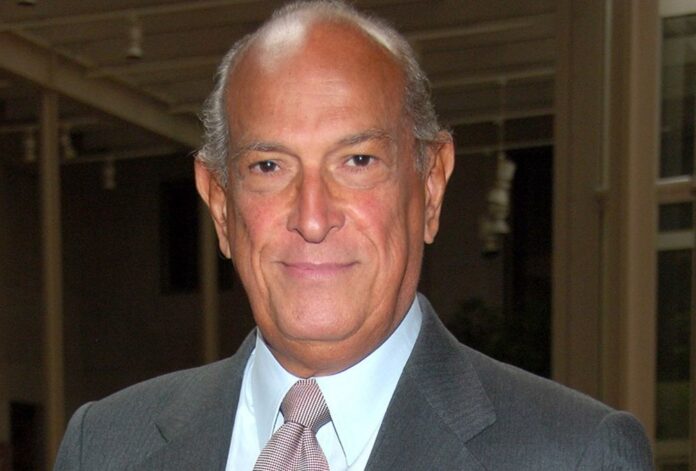 Fashion is an ever-changing industry, with new trends and designers emerging every year. However, there are a few iconic designers who have left an indelible mark on the fashion world, and one of them is Oscar de la Renta.
Oscar de la Renta was born in the Dominican Republic in 1932. He began his career as an apprentice to Cristobal Balenciaga, the legendary Spanish couturier. After working in Madrid and Paris, de la Renta moved to New York in the 1960s and quickly made a name for himself in the American fashion scene.
De la Renta's designs were known for their elegance, femininity, and attention to detail. He was a master of creating exquisite evening gowns, cocktail dresses, and bridal wear, often incorporating intricate embroidery, lace, and beading. His designs were worn by some of the most famous women in the world, including Jacqueline Kennedy Onassis, Princess Diana, and Taylor Swift.
Throughout his career, de la Renta received numerous accolades for his work. He won the Coty Award, the Council of Fashion Designers of America (CFDA) Award, and the Lifetime Achievement Award from the CFDA. In addition to his work in fashion, de la Renta was also a philanthropist, supporting numerous charities and organizations, including the Americas Society and the Metropolitan Museum of Art.
Despite his passing in 2014, de la Renta's legacy lives on. His eponymous fashion house continues to produce elegant and timeless designs, under the creative direction of Laura Kim and Fernando Garcia. The brand is known for its exceptional quality, attention to detail, and its ability to blend classic and modern styles.
In recent years, de la Renta's influence has extended beyond the fashion industry. In 2018, the Oscar de la Renta exhibit was held at the Museum of Fine Arts in Houston, showcasing the designer's work and his impact on fashion and culture. Additionally, the designer's life and work have been the subject of several books and documentaries.
Oscar de la Renta was a fashion legend who transcends time. His designs continue to inspire and influence fashion today, and his impact on the industry and culture at large is immeasurable. The designer's commitment to beauty, craftsmanship, and philanthropy will always be remembered, and his legacy will continue to be celebrated for generations to come.