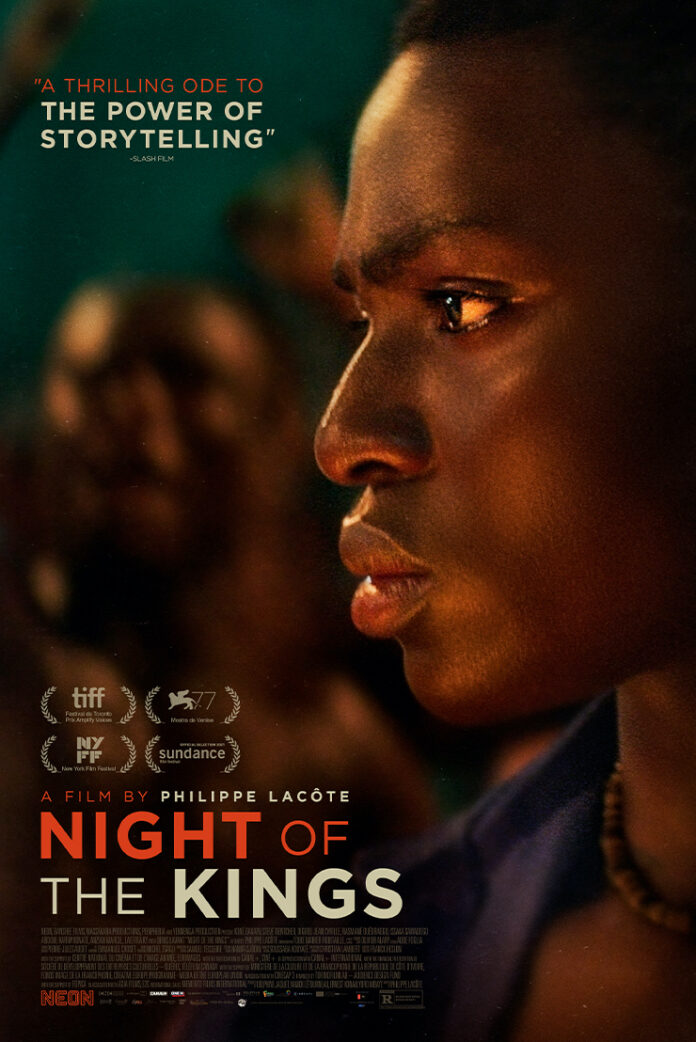 Announced in 2017 under the working title Zama King, the film premiered at the 77th Venice International Film Festival, with a follow-up screening at the 2020 Toronto International Film Festival where it won the Amplify Voices Award. The film was one of two films featured in the Spotlight section of the 2021 Sundance Film Festival. It won the Black Film Critics Circle Award for Best International Film, the African American Film Critics Association Award for Best Foreign Film and the NAACP Image Awards 2021 for Outstanding International Motion Picture[
Cast: Bakary Koné, Issaka Sawadogo, Steve Tientcheu
This film from Philippe Lacôte layers fables on top of fables to document a night inside a notorious prison in Côte d'Ivoire. The place known as MACA in Abidjan is very much real and the site of frequent violence, but there's a mystical quality that hangs over Night of the Kings' tale of warring factions and political upheaval. In Lacôte's telling, the correctional facility is lorded over by Blackbeard, the reigning "dangoro," whose power is being threatened by a group of his lackeys as he grows ill. As a last grasp at control, he anoints a new arrival the "Roman" and orders him to tell a story upon the appearance of the red moon. The terrified young man's life is at stake as he weaves the narrative of Zama King, the saga getting more fantastical as he continues. As Roman speaks, his rapt audience uses dance and song to act out Zama's trials. It's a hypnotic combination of magical realism, choreography, and true life terrors.