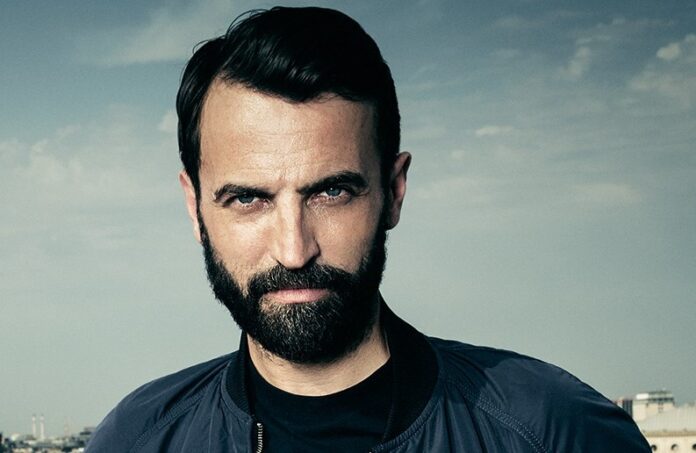 Nicolas Ghesquière is a French fashion designer whose work has redefined the world of high fashion. From his early beginnings at Balenciaga to his current role as the creative director of Louis Vuitton's womenswear collection, Ghesquière has proven to be a true visionary in the industry.
Ghesquière was born in Comines, France in 1971, and grew up in Loudun, a small town in the Loire Valley. He was interested in fashion from a young age, and would often spend hours sketching clothing designs. At age 14, he began working at a local boutique, where he gained valuable experience in the fashion industry.
After completing his studies in fashion design, Ghesquière was hired by Jean Paul Gaultier, where he spent several years honing his craft. In 1995, he was hired by Balenciaga as a designer, and quickly rose through the ranks to become the creative director of the brand.
During his time at Balenciaga, Ghesquière became known for his innovative designs and avant-garde approach to fashion. He was responsible for introducing many new concepts to the world of high fashion, such as using neoprene and other high-tech materials, and incorporating sportswear elements into his designs.
In 2013, Ghesquière left Balenciaga to join Louis Vuitton as the creative director of the brand's womenswear collection. Since then, he has continued to push the boundaries of fashion with his bold and innovative designs. His collections are known for their unique silhouettes, unexpected color combinations, and futuristic materials.
One of Ghesquière's most notable contributions to fashion has been his use of technology in his designs. He has been known to use 3D printing to create intricate designs, and has incorporated digital prints and LED lights into his collections. Ghesquière has also been a vocal advocate for sustainability in the fashion industry, and has worked to create more eco-friendly designs and production methods.
Ghesquière's impact on the fashion world has been significant, and he has won numerous awards and accolades for his work. In 2014, he was named the International Designer of the Year by the British Fashion Council, and in 2016 he was awarded the title of Knight of the Legion of Honour by the French government.
Nicolas Ghesquière is a visionary fashion designer who has redefined the world of high fashion with his innovative designs and use of technology. His impact on the industry is undeniable, and he continues to push the boundaries of fashion with each new collection. It will be exciting to see what new and exciting designs he has in store for us in the future.