Exclusive Interview with Michael Yahn – Writer
Michael Yahn has been writing since his days at his University newspaper in the mid-nineties. Since that time he has continued to do freelance work on books, magazines, newspapers and various websites. He has interviewed hundreds of musicians, athletes, business people and politicians over that time. He turned his attention to screenwriting more recently and has placed in several festivals with his two main projects over the past few years.
NY Glam: What projects are you currently working on?
I am currently chipping away at the screenplay for a horror film in the vein of Trick or Treat, simultaneous with the authors writing of the novel.
NY Glam: What makes a film great for you? Are there certain qualities that make a film better for you?
I have always loved watching sci-fi and post-apocalyptic films as I enjoy seeing where a writer/director takes the story – what their vision of the future is fascinates me. The originality and creativity by the writer and how that translates to the screen by the director, the actors, set designers etc.
NY Glam: As a screenwriter, what is the most important aspect of building a character?
As a writer/screenwriter you need to BE the character or characters. You need to invest yourself fully in who they are, how they think, how they speak. I went from a fiction screenplay about three teenage girls battling cancer together to a true story of a complex, quirky, demanding genius engineer – two VERY different sets of characters (thankfully I have two daughters to model characters off of) and I needed to get inside each of the character's heads to make sure the language and actions were true to the them and to the story.
NY Glam: How important is for you being a finalist at International Screenwriting Competition –ISC?
Although a long-time writer, I only have two screenplays under my belt. In this industry it's no secret how challenging it is to get your foot in the door, so every placement counts. In this case, ISC is long-running and well-respected so being a finalist in a competition such as this gets much-needed attention on the screenplay and can really put a writer in a good position to see the work turned into a film someday.
NY Glam: Top 3 favorite projects that you have been involved in?
The Princess Club is my previous screenplay to Bars of Gold and was a semi-finalist at this year's ISC competition. It has placed in several competitions over the last couple years and will always have a special place in my heart as the characters and story were derived from my own children's personalities and life events.
Bars of Gold, which is a finalist this year, was rewarding as, being a true story (that incredibly had never been made into a film), required a mass amount of research and some great collaboration with the person who brought the story to me to write the screenplay, Scott Rabb. It has three separate stories, one hundred years back when a ship full of gold sank in the Atlantic, the eighties when it was miraculously recovered using science and technology nobody though possible at the time, and then a nation-wide manhunt when the man responsible for it all disappears with the gold.
Third would be the current project just underway as I am collaborating with my brother for the first time in both our long writing careers.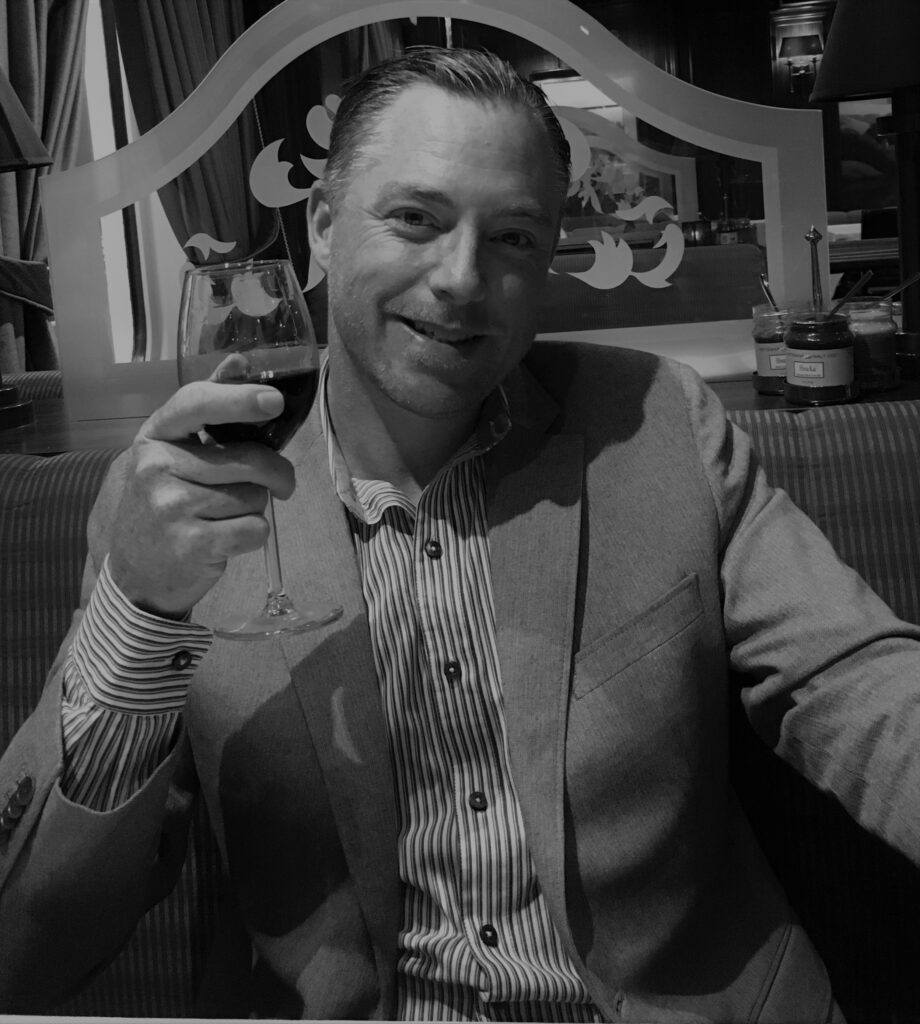 NY Glam: Do you express yourself creatively in any other ways?
I have been writing and interviewing for over thirty years for newspapers and websites which I've enjoyed, but I got into photography in a bigger way through my job about five years ago and have really had fun with that.
NY Glam: What advice would you give to someone who wants to have a career in filmmaking?
Surround yourself with like-minded people; mentors, people in the industry or fellow writers. My wife, Tamara, has been invaluable to me in my screenwriting – being that second set of eyes and bouncing ideas off her. She reads the scripts back to me as an unbiased reader and just doing that helps identify language issues or opportunities to improve the story (and she got emotional while reading out The Princess Club for the first time and I knew I had nailed those particular scenes!)
NY Glam: What can we expect from you in this actual year?
Hopefully some announcements of screenplays being optioned! I'm focused on getting the two screenplays out to the right people this year and continuing to chip away at the new horror screenplay project.
NY Glam: Where can everyone keep up with you to learn more? …social media…website
FilmFreeway.com/MichaelYahn