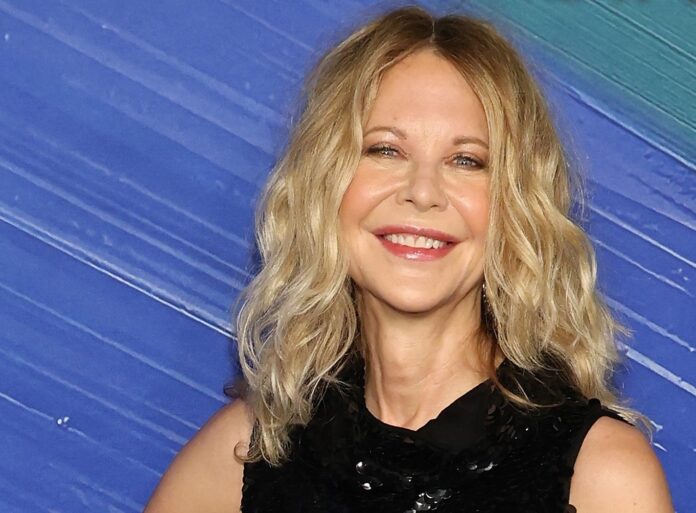 Meg Ryan first gained fame in the late 1980s and early 1990s as America's Sweetheart, a term coined by the media to describe her girl-next-door charm and romantic comedy roles. However, Ryan's career has evolved over the years, and she has proven herself to be a versatile actress with a wide range of talents.
Ryan was born on November 19, 1961, in Fairfield, Connecticut. She began her acting career in the early 1980s with small roles in TV shows and films, including "One of the Boys," "As the World Turns," and "Top Gun." However, it wasn't until her breakthrough role in the 1989 romantic comedy "When Harry Met Sally…" that Ryan became a household name.
Ryan's portrayal of Sally Albright, a neurotic but lovable woman who tries to maintain a platonic friendship with Harry (played by Billy Crystal), won her critical acclaim and a Golden Globe nomination. The film, directed by Rob Reiner and written by Nora Ephron, became a classic and cemented Ryan's status as America's Sweetheart.
In the years that followed, Ryan starred in a string of successful romantic comedies, including "Sleepless in Seattle" (1993) and "You've Got Mail" (1998), both directed by Ephron. These films capitalized on Ryan's trademark charm and relatability, making her a beloved figure in popular culture.
However, Ryan's career took a turn in the late 1990s and early 2000s, as she began to explore more dramatic and challenging roles. She received critical acclaim for her performance in the 1998 drama "Hurlyburly" and the 2000 film "Proof of Life," in which she played a kidnapped aid worker.
Ryan also made her directorial debut in 2015 with the film "Ithaca," based on William Saroyan's novel "The Human Comedy." The film, which starred Ryan, Tom Hanks, and her son Jack Quaid, received mixed reviews but marked a new chapter in Ryan's career as a filmmaker.
In recent years, Ryan has continued to work on both sides of the camera. She has acted in films such as "Serious Moonlight" (2009) and "The Women" (2008), as well as TV shows like "Curb Your Enthusiasm" and "Web Therapy." Ryan has also directed episodes of the TV series "World on Fire" and "The Royals."
While Ryan's career has had its ups and downs, she remains a beloved and influential figure in Hollywood. Her legacy as America's Sweetheart endures, but she has also proven herself to be a versatile and talented actress with a lot to offer. With her continued work both in front of and behind the camera, Ryan is sure to be a force in the entertainment industry for years to come.
Meg Ryan has had a remarkable career, from her early days as a romantic comedy star to her more recent work as an actress and director in a range of genres. Her talent and versatility have made her an enduring figure in Hollywood, and her legacy as America's Sweetheart continues to capture the hearts of audiences worldwide.