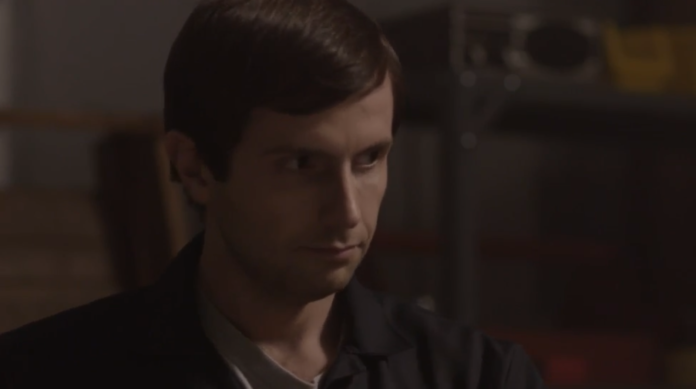 Dave Morrissey Jr. grew up in Long Island, New York, and began acting on stage in the early 1990's, beginning with the Long Island Shakespeare Festival's production of A Midsummer Night's Dream. He has studied creative arts since he was a child. Since then, he's made a career as an actor and producer in live theater, film, television, and interactive new media.
He is a musician, part of two music groups, and has played piano and sang for over twenty years.
Dave started producing in his early twenties with a small group in Long Island, where he put together six plays, and directed one. Currently, he is the Associate Producer for Future Proof 404 Corp in Bushwick, NY. Future Proof specializes in transmedia, large-scale digital and in-person events, as well as interactive arts. Although he works for Future Proof full time, he has many other projects under way.
Dave is also passionate about activism, and using creative platforms to promote equality, education, and positive energy.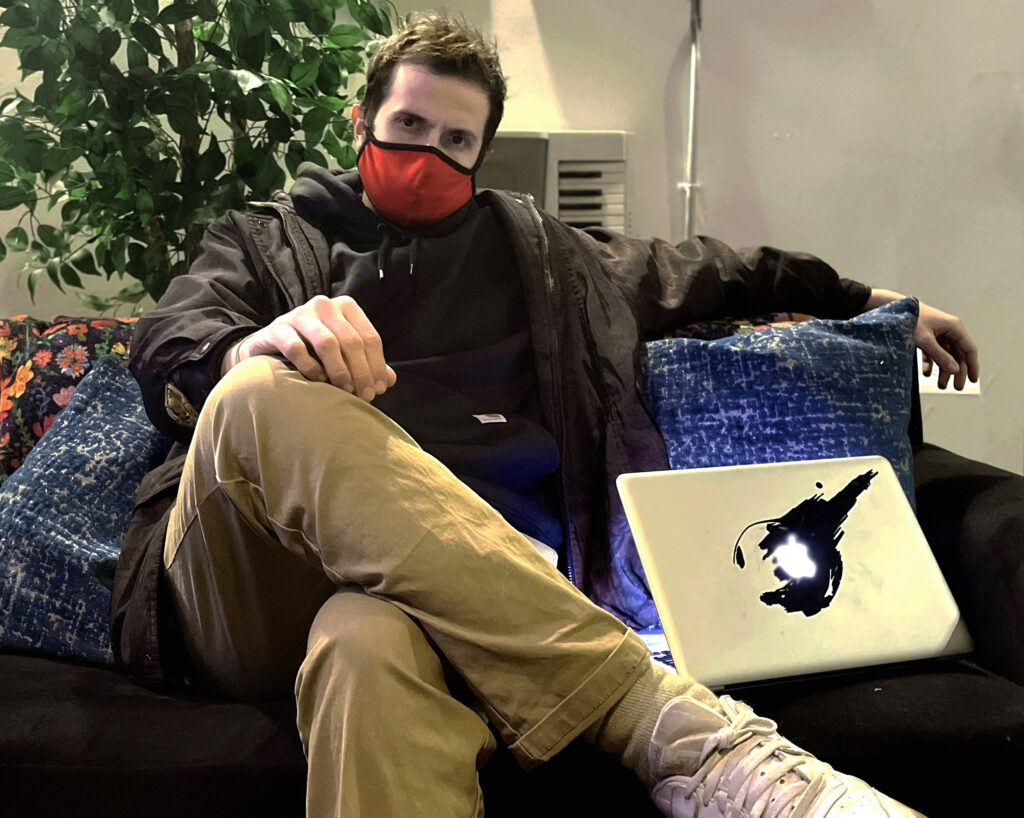 Interview with Dave Morrissey Jr., Actor, Producer, Musician
What's new, Dave?
Dave Morrissey Jr.: A lot! A lot of good stuff. I actually just got back from my wardrobe fitting for my upcoming part in Season 3 of FBI. Which is definitely the most exciting thing that's happened recently. I love my role, I love the direction the series is going, and it's going to be a great experience. Also, Louis Cox's "Now Again," a feature film I produced and had a starring role in, is going to be published on The New Yorker's digital platform in an exclusive yearlong agreement. We also just got the paperwork for that in today as well- we couldn't be more excited.
It sounds like you had an exciting 2020?
Dave Morrissey Jr.: As exciting as someone can be who basically spends their year inside their computer and phone! Which definitely sucks on one level, I miss going out, socializing and all that. But it's been all cool creative digital stuff, and it's getting to the time when a lot of things are coming together, and I've been working with such talented people, and I don't know… like every other artists out there, I just really want 2021 to be our year. Oh! And Chrome: The Series Episode 2 comes out in a month on Amazon Prime and a ton of other services.
Who do you play in Chrome?
Dave Morrissey Jr.: NAL. I'm a huge ex-riot bot whose part of a robot resistance against our human masters, led by a female android whose basically a combination between Xena and Predator. Timothy Hines (Director, Creator) is brilliant.
Music has clearly always been close to your heart. Are you currently working on anything new?
Dave Morrissey Jr.: Yeah, I am actually doing the music for a 90's retro styled video game called PSweet with Future Proof 404 Corp, a production company I've been a proud Associate Producer for over three years. It's a visual novel where you (literally) date computer programs, and things get crazy… crazy like, your system might get invaded by artificial intelligence… there might be a huge insane boss battle… and best of all it's set in a sort of nostalgia world of 90s cyberspace. PSweet is coming soon to Steam and itch.io.
Have you always done soundtracks to video games?
Dave Morrissey Jr.: I've always wanted to! Seriously, when I was like eight years old, I would download the midi tracks to Final Fantasy and Chrono Trigger, and put them into Cakewalk Studio and Cakewalk 2000 and write my own remixes to the songs… But no this is the first time I've been able to professionally compose the soundtrack to a game. I am also doing a lot of the music for "Now Again."
"Now Again" – where and when will we be able to see it?
Dave Morrissey Jr.: Soon, within the next few months. Like I said, Now Again will be published on The New Yorker's online platform.  It's actually the first feature film to be published on their catalog, so me and Louis are super excited and grateful for the chance to be featured by one of our favorite organizations. It couldn't be coming out at a more important time, either- addiction affects everyone, and one of my aims (and the aims of the film) is to address the things that happen when you lose those you love without expectation. It's made from people who know firsthand what grief and trauma does to families, and I'm proud to be a part of it.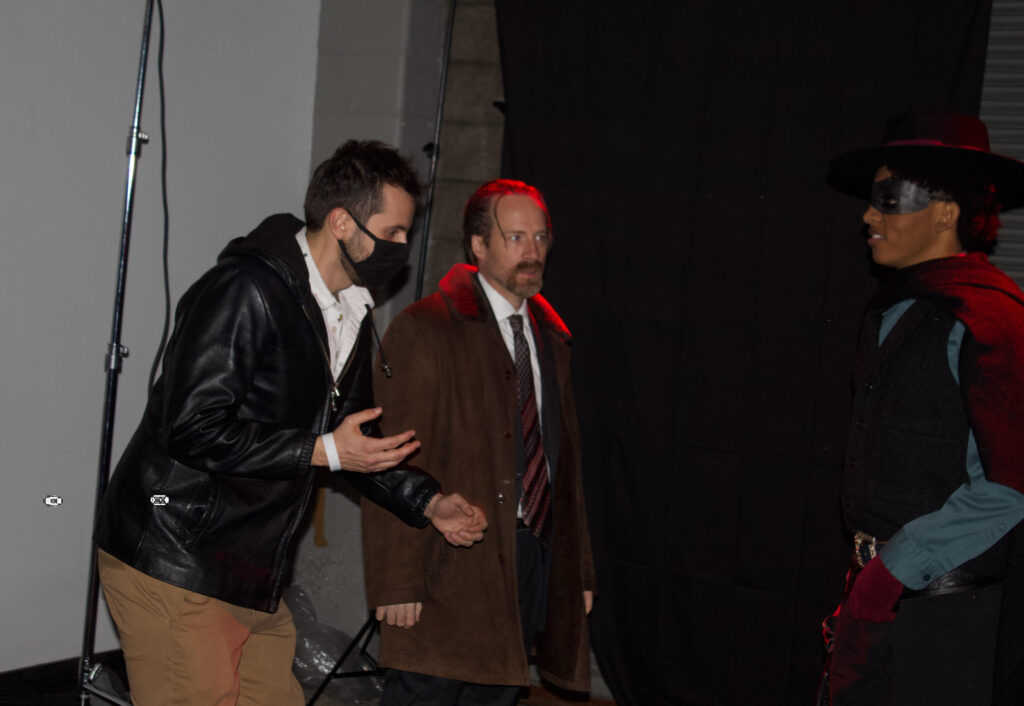 What about your original music and Miles From Home?
Dave Morrissey Jr.: Well Miles From Home is about to come out with an EP, because you know when COVID struck the only other thing to do was finish recording. I'm also actually working with two other musician producers, Sebastian Valencia and Ryan "Chuwee" Doyle, and we're working on a new electronic fusion project that mixes Rhythm and Blues and underground styles, something cool and fresh that people would want to party to in a (safer) world. I grew up playing a ton of jazz and blues piano, and singing my whole life, so this has been an awesome outlet to try things I've always wanted to.
How did you get involved in the entertainment industry?
Dave Morrissey Jr.: My parents were performers, and super supportive of me my entire life. So has my whole family. Also my friends. I've been able to stay involved in entertainment because of the amazing people I get to work with.
What was your major TV Debut as an actor?
Dave Morrissey Jr.: My first TV debut was actually a Nick Jr. commercial as a 5-year-old. A few years after that, I did a few commercials, including one with Cristiano Ronaldo, and eventually I got a small walk on speaking role on Mr. Robot. I've always been more involved in film however.
Please share your experience on the show and how it impacted your career.
Dave Morrissey Jr.: Well, the experience on set, especially a set like that, is incredible. I had the honor of performing with two incredibly talented people, Michael Cristofer, who wrote a play very dear to my heart called The Shadowbox, as well as BD Wong, and, well, you know who BD Wong is. And he was by far, one of the coolest people I've ever been on set with. He was so chill, and inviting, and everyone was just really good vibes. And Sam Esmail is one of the greatest directors and producers of our time. As far as affecting your career, you know, you get one of these gigs, they're call a co-star gig, and then you get another, and then hopefully they trust you more, and then hopefully, they bring you in for bigger stuff. So it was a really good experience, both the day and for my career. It's a big milestone of my growth.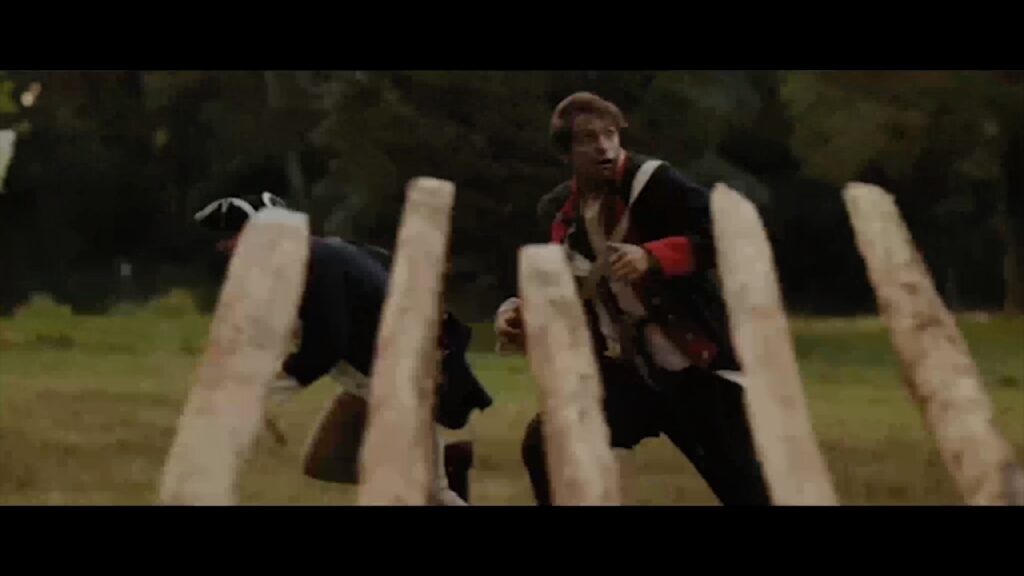 What would you say is your favorite role that you have played so far, and why?
Dave Morrissey Jr.: On stage, it would have to be Down the Road by Lee Blessing. I got to play a serial killer, and the research I did in that helped me lands a role-playing Dayton Leroy Rogers on Grave Secrets a few years later.
What about on camera?
Dave Morrissey Jr.: My favorite role on camera has got to be Benjamin Tallmadge in the Revolutionary War miniseries One Life to Give. I got to work with a lot of people close to my heart, I was brought on by my childhood friend Michael Tessler who was at the time working for TBR News Media in Long Island (and who later started Multihouse Entertainment out in LA,) and it was directed by an extremely talented director Benji Dunaief who brought on Stavis Film, and it was just a really cool experience to be able to work on a story about the history of your hometown, with people from around your hometown, but with such incredible production that the whole project really was magical. It also won a few awards and nominations, which was a first for me. It was all excitement.
Aside from being a musician and an actor, you are also a producer. What interested you into going into producing?
Dave Morrissey Jr.: I was sitting around one day in my early twenties and the best way I can describe the feeling I had is that nothing was really changing. And I was really sick of saying "I wish I could have chosen something better" for productions I was in. It was kind of a, I want to grab life by the balls kind a moment. And I started producing live theater, because my parents came from the theater. And I knew how all the pieces came together because I had acted before, like I knew what Stage Manager did, what a director did, with the producer's responsibilities are, and my mom has a small black box theater out in Suffolk County so I just was sick of sitting around and just found a way to do it. Which happened because my friend was directing Night of the Living Dead on stage, and they wanted more performances than just the one run they were guaranteed, so I brought them to my space and got more involved. After that, we started planning more shows, then planning seasons of shows, then I started doing more shows in the city, and that's basically how it happened.
Can you mention some of your projects?
Dave Morrissey Jr.: My most recent project is Cowboy Killer, it's in post-production, we shot it when cases were low, and it's ****ing awesome. It's a spaghetti western set in Brooklyn, and it's about a single mother who is grappling with sexual assault at the hands of her landlord, as well as her son's obsession with revenge. Its brutal but heartwarming. It's also half-animated. I worked with an amazing team of producers, one of who is my incredible partner/girlfriend Jackie Miller, who is just incredible and inspirational to work with on top of all this. Also, Danny Olabi @sneaky_lyfe is our star, and Michael Turner (Borderlands 2 & 3, Fullmetal Alchemist: Brotherhood) plays one of the most disturbing, sadistic villains I've ever worked with.
Wow, that's quite the project!
Dave Morrissey Jr.: Yeah, the Director/Writer/EP Luke David Pakter is all creativity. But it's also authentic- he organized for tenants' rights in NYC for years before coming up with this concept. He's also become one of my closest friends. I actually met him going door to door for a political campaign on Long Island years ago- he wasn't a door, he was my boss.
How has COVID impacted your plans for this year?
Dave Morrissey Jr.: Everything switched digital. I was in talks with an incredible performance space and arts museum and we were about to talk about putting a new live show in there and then the virus hit and everything came to a halt. I acted on set way less than I wanted, but thanks to Chrome: The Series I was able to have some fun voice acting.
What is next for you?
Dave Morrissey Jr.: I'm about to pick up production on a project put on COVID hold, it's a multiplayer online interactive film called Ultimate Viewing [e]Xperience: Omega. It's with Future Proof, which means it will be unique, wild, dystopian, everything I love, and you'll be able to view/play it on Twitch. At Future Proof we specialize in unique, interactive, immersive content and installations, and I really couldn't ask for a better group to work for. We've done tons of live events in the past few years so this was an adjustment, but we're also planning on doing a huge mega event soon in our massive new event space in East Williamsburg in Brooklyn.
I want to be as healthy as I can. I wanna work on myself as well as my career, work out, eat healthy. I wanna make good creative opportunities for people. I want to be a good influence on the projects I work on. I also want a juicy Guest Star role on Law and Order: SVU. Hope that's not too much to ask for!
**Article cover photo credit: Dave Morrissey Jr. as Dayton Leroy Rogers in Grave Secrets