Daniel Warden has bridged the gap between access to healthcare and the underserved populations, offering home medical supply, providing oxygen, beds, wheelchairs and more. As President of the family-owned business, "Hyde Medical Supply" Daniel is helping patients in need, both adults and children.
Daniel Warden is dedicated to serving the community and as an investor he has helped small businesses thrive. Small business success is essential to community growth, a philosophy which has been a crucial driving force behind his motivation to help others succeed. As an experienced businessman, Daniel seeks to empower people to achieve their dreams.
In an exclusive interview with 1212 Magazine, inspirational leader Daniel Warden shares his message about the foundation of launching a business and lessons learned.
What it will take: A Conversation with Daniel Warden
Tell us a little bit about yourself and your passions.
Daniel Warden: I am from a small town in Oneonta, Alabama. I have been the president of Hyde Medical Supply for almost five years now. We are a small local company and pride ourselves in serving our local community as we would our own family.
I am passionate about outdoor adventure. I am a skydiving instructor; I take people on skydives and teach people to learn to skydive. I am also into mountaineering, rock climbing and travel often for these adventures. Married to Tonya who is my shadow. Tonya is my right-hand woman and keeps things going when I disappear or get hurt on my adventures. We have a daughter named Jordan who is one of the most caring loving persons I have ever met.
We are third generation entrepreneurs. We have done real estate investment our entire lives. Once flipping houses and now buying to hold for long term rental. Tonya makes appointments to show properties and sign leases. I was once a professional photographer for over a decade and photographed as many as 50 weddings a year at one point. In 2008 when the digital storm took over, we exited the photography market and went into video games. We had a successful video game store for almost a decade and when ObamaCare stripped the profit out of healthcare we decided it was time to get into the local healthcare scene and figure out how to make a failing home medical supply business to thrive again.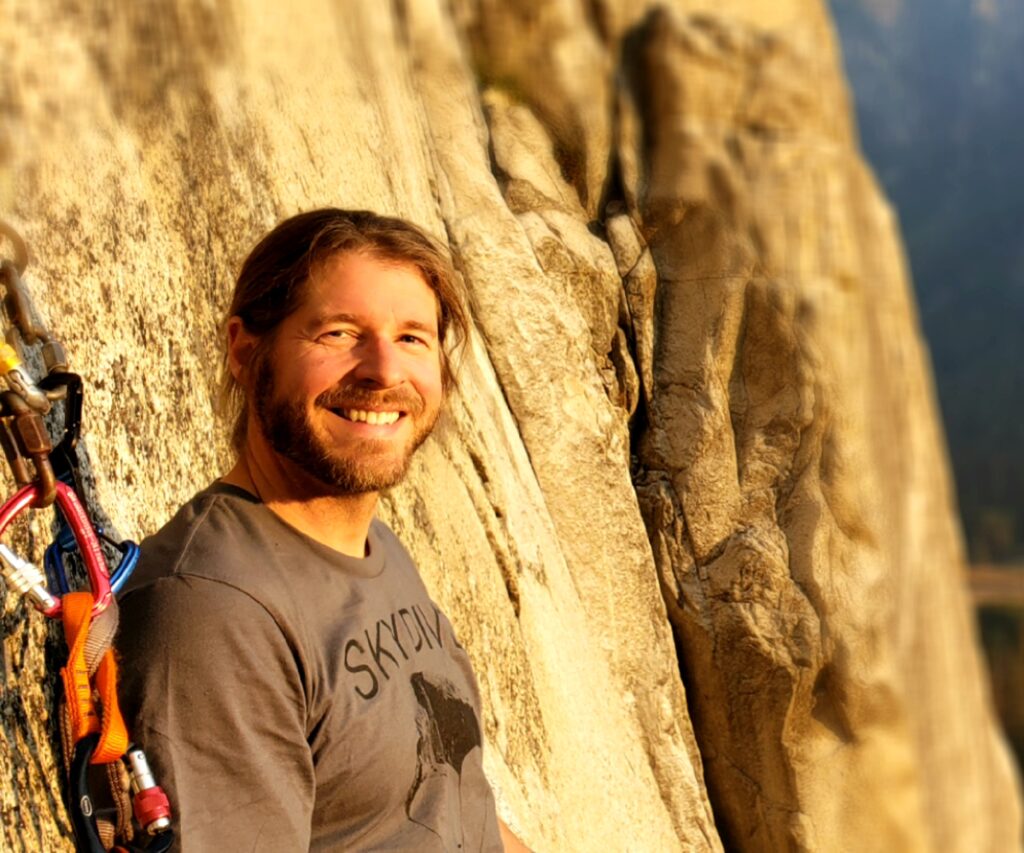 What are your company's priorities at Hyde Medical Supply?
Daniel Warden: We are continually focusing on our local customers and how we can serve them better. Due to the nature of our business our prices are not really controllable insurance pays what they will pay, and people's deductibles are what their deductibles are. So, the only place we can really excel is in our customer service.
What projects have been your favorites that you have been a part of and why?
Daniel Warden: As an investor I actively look for smaller companies who need a little help to make it to the next level. Having been a struggling small company for the first half of my life I understand the struggle and hope to be able to recognize other people striving equally hard in their Journey.
I am an investor in Alpha Expeditions and consider this a project worth supporting. I believe the founder of the company Matt Ward is a real go-getter and I believe in their mission.
What other projects are you involved in?
Daniel Warden: Real estate investing (www.dollarcannulaclub.com). Tonya is a full-time teacher to our daughter Jordan due to the recent COVID pandemic. And they both have adapted very well to the change. I am so proud of both of them.
What are your success metrics? How do you measure success?
Daniel Warden: I consider myself successful when I can spend time with the people who I value in my life.
What was the most significant change you brought about in a project?
Daniel Warden: Assembling the wonderful team we have at Hyde Medical Supply. Everyone has their special skills and putting people where they can Excel and move up.
What is the biggest lesson you have learned in your career?
Daniel Warden: Nothing stays the same. If you are not changing for the better, you're probably changing for the worse and don't realize it.

How did you learn from failure?
Daniel Warden: I feel so often people probably think that everything I touch goes good but they don't see the nine out of ten things I tried that didn't work. I have really learned over the years that when something doesn't work out to move on not let it get me down and to try again at something else.
And single biggest failure was when I crashed my parachute Nov 5th, 2020. I got broke up pretty bad and can't learn to walk till March 2021. I have learned Tonya is an excellent nurse and caregiver on top of everything else she is and does.
What are your personal goals?
Daniel Warden: Learn to fly a plane.
What do you hope to accomplish next year?
Daniel Warden: I would like to start a nonprofit organization, one I see a very big need for. I would like to gather used medical equipment by donation when people no longer need it and set up a way of getting it to other people who either have no insurance or cannot afford to make their deductible.
Where do you see yourself in the future?
Daniel Warden: On various expeditions across the globe.
What is the best advise you received recently, and that you still follow?
Daniel Warden: Try not to take myself so seriously. Slow down and enjoy the journey.
**Article Cover Photo Credit: The Warden family Jordan, Tonya and Daniel