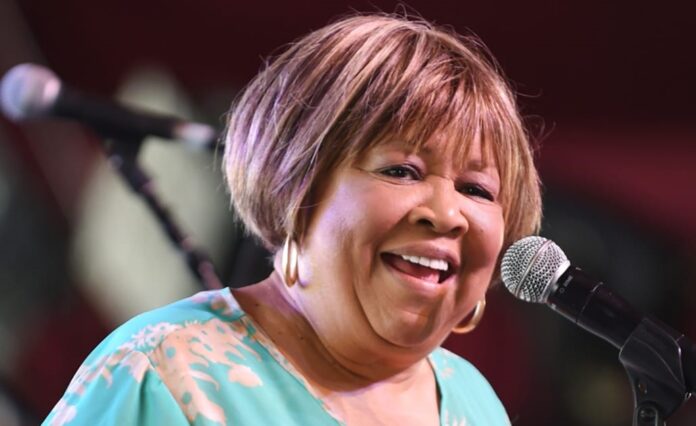 For more than six decades, Mavis Staples has been captivating audiences with her powerhouse voice and uplifting messages. As a gospel, soul, and R&B singer, she has left an indelible mark on American music, inspiring generations of artists to come. But her impact extends far beyond the world of music; throughout her career, Staples has been a tireless advocate for social justice, using her platform to speak out against racism and inequality.
Born in 1939 in Chicago, Illinois, Staples began singing with her family's gospel group, The Staple Singers, at the age of 11. The group, which also included her father Roebuck "Pops" Staples and siblings Cleotha, Yvonne, and Pervis, quickly gained a following for their powerful harmonies and socially conscious lyrics. Their first major hit, "Uncloudy Day," was released in 1956, and they went on to record a string of successful gospel and R&B albums throughout the 1960s.
In the 1970s, The Staple Singers expanded their sound to incorporate more secular themes, and their music began to reach a wider audience. Their hit single "I'll Take You There" became an instant classic, reaching the top of the charts and earning a Grammy Award for Best R&B Performance by a Duo or Group with Vocals. Staples also released several solo albums during this time, including the critically acclaimed "Only for the Lonely" in 1970.
Throughout her career, Staples has collaborated with a diverse range of artists, from Bob Dylan to Prince. Her work with The Band, including her show-stopping performance of "The Weight" in the concert film "The Last Waltz," has become the stuff of legend. In recent years, she has continued to release new music and tour extensively, earning widespread acclaim for her live performances.
But it is Staples' activism that truly sets her apart. From her early days performing at civil rights rallies alongside Dr. Martin Luther King Jr., to her more recent work advocating for voting rights and racial justice, Staples has used her voice to speak out against oppression and inequality. In 2020, she released "We Get By," an album that she described as a "message of hope" in a time of darkness. The album's title track, which features the lyrics "We get by, we get by with a little help from our friends," feels particularly poignant in the context of the COVID-19 pandemic.
At 82 years old, Mavis Staples shows no signs of slowing down. Her voice remains as powerful as ever, and her commitment to justice and equality is as strong as it was when she first started singing with her family. As the world continues to grapple with issues of social justice and systemic racism, her music and her message feel more important than ever. Mavis Staples is a true icon, a living legend, and a force to be reckoned with.