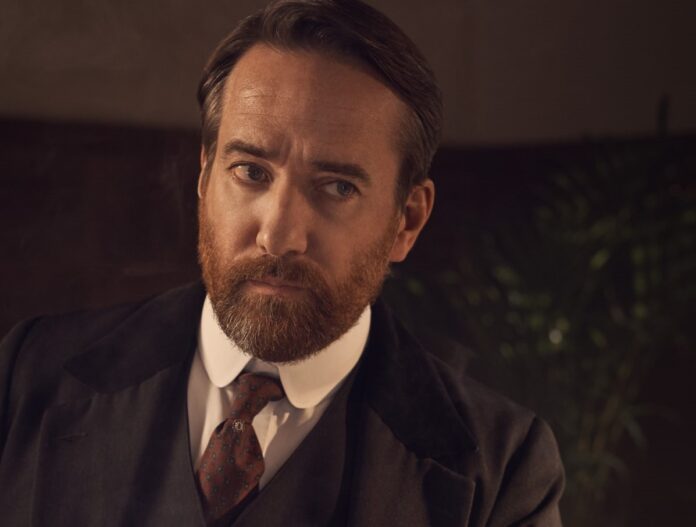 Matthew Macfadyen is a versatile and talented British actor known for his striking screen presence, outstanding performances, and nuanced character portrayals. With a career spanning over two decades, he has established himself as one of the most sought-after actors in the industry, with a range of critically acclaimed and popular roles in film, television, and theater.
Early Career and Breakthrough Roles
Born in Norfolk, England, in 1974, Macfadyen trained at the Royal Academy of Dramatic Art (RADA) in London, where he honed his craft and developed his skills as a performer. He made his acting debut in the early 2000s, with small roles in British television series like "Wuthering Heights" and "Spooks."
Macfadyen's big break came in 2005 when he was cast as Mr. Darcy in the film adaptation of Jane Austen's "Pride & Prejudice." His portrayal of the brooding and conflicted romantic hero earned him critical acclaim and widespread recognition, establishing him as a rising star in the industry.
Film and Television Career
Since his breakout role, Macfadyen has gone on to star in a number of high-profile film and television projects, showcasing his versatility and range as an actor. Some of his notable film credits include "Anna Karenina," "The Three Musketeers," and "Robin Hood."
In addition to his film work, Macfadyen has also made a name for himself on the small screen, with a number of standout performances in television series. He played Detective Inspector Edmund Reid in the acclaimed crime drama "Ripper Street" and portrayed Tom Wambsgans in the HBO series "Succession," earning critical praise and a Golden Globe nomination for his performance.
Recent Work
In recent years, Macfadyen has continued to impress audiences with his performances in a variety of roles. He starred in the BBC series "Howards End," adapted from the novel by E.M. Forster, and appeared in the British crime drama "The Pale Horse." He also starred in the dark comedy "Quiz," based on the true story of the "Who Wants to Be a Millionaire?" cheating scandal.
One of Macfadyen's most recent and notable roles is his portrayal of Charles Ingram in the limited series "Quiz." The series explores the scandal surrounding the British version of "Who Wants to Be a Millionaire?" in which Ingram was accused of cheating to win the grand prize. Macfadyen's performance as the disgraced former army major was widely praised, with many critics commending his ability to capture the nuances of the character and convey his emotions convincingly.
Matthew Macfadyen's career is a testament to his talent, versatility, and dedication to his craft. From his breakthrough role in "Pride & Prejudice" to his recent work in "Quiz," he has consistently delivered compelling and nuanced performances that have captivated audiences and critics alike. With a number of upcoming projects in the works, including the upcoming film "Station Eleven" and the TV series "Close to Me," Macfadyen shows no signs of slowing down, and audiences can look forward to seeing more of his exceptional work on screen.