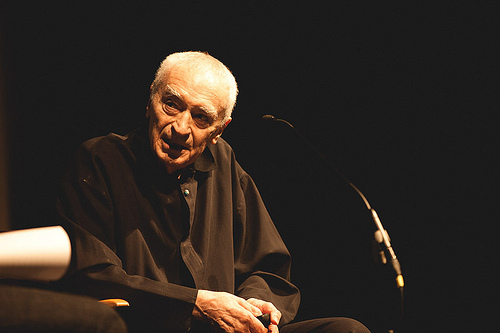 Massimo Vignelli was an Italian graphic designer and architect who had a significant impact on the world of design. Born in Milan in 1931, Vignelli started his career in design in the 1950s, working in Milan and then moving to the United States in the 1960s. Over the course of his career, he designed a wide range of products, from corporate identities and product packaging to furniture and interiors.
One of Vignelli's most famous works is the design of the New York City subway map, which he created in the 1970s. This map became an iconic symbol of the city, known for its simple and clean design. Vignelli's work on the subway map epitomizes his minimalist design philosophy, which emphasized simplicity, clarity, and legibility in design.
Another notable project that Vignelli worked on was the corporate identity for American Airlines. He created a comprehensive system of symbols, typography, and color that helped to unify the company's brand and make it more recognizable. The American Airlines identity is still widely recognized today, and is considered one of the most successful corporate identity programs of all time.
In addition to his design work, Vignelli was also an educator and author. He taught design at several universities, including the Rhode Island School of Design and the Pratt Institute, and he wrote several books on design, including "The Vignelli Canon." Through his teachings and writing, Vignelli helped to shape the way that designers think about and approach their work.
Vignelli's impact on the world of design is undeniable. He was a pioneer of minimalist design, and his work continues to inspire designers around the world. He was awarded numerous awards and honors throughout his career, including the Lifetime Achievement Award from the Cooper Hewitt National Design Museum and the Chrysler Design Award.
In conclusion, Massimo Vignelli was a visionary designer whose work and teachings continue to influence designers around the world. His commitment to simplicity, clarity, and legibility in design has helped to shape the field of graphic design and has left a lasting legacy that will be remembered for years to come.