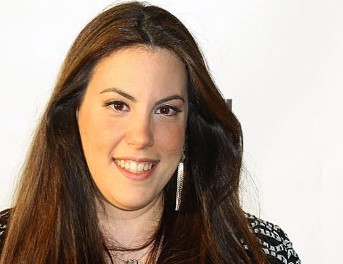 Mary Katrantzou is a Greek fashion designer who has gained international recognition for her innovative and vibrant use of prints and patterns. She is known for creating striking and colorful pieces that are instantly recognizable as her own. Her designs are a fusion of art, fashion, and technology, resulting in unique creations that have captivated the fashion world.
Early Life and Career
Katrantzou was born in Athens, Greece, in 1983. She grew up in a family of textile manufacturers and designers, which exposed her to the world of fashion from a young age. She studied architecture at the Rhode Island School of Design and then completed a Master's degree in Fashion at Central Saint Martins in London.
Katrantzou's first collection was showcased at London Fashion Week in 2008, and it immediately caught the attention of the fashion industry. Her signature style of digital prints on structured silhouettes earned her critical acclaim and a loyal following.
Prints as her Signature
Prints have always been the central element of Katrantzou's designs. She is known for using digital technology to create intricate and detailed prints, often inspired by objects from everyday life. Her collections have featured prints inspired by everything from stamps and banknotes to pencils and typewriters.
Her work often involves combining these prints with innovative design techniques, resulting in garments that are both visually stunning and structurally unique. Her ability to transform two-dimensional prints into three-dimensional designs is one of the things that sets her apart from other designers.
Awards and Collaborations
Katrantzou's innovative use of prints and patterns has earned her numerous awards and accolades throughout her career. In 2015, she won the British Fashion Council's Designer of the Year award, which is one of the most prestigious awards in the fashion industry.
She has also collaborated with several well-known brands, including Longchamp, Topshop, and Adidas. Her collaboration with Longchamp resulted in a collection of bags featuring her signature prints, which were an instant hit with fashionistas around the world.
Katrantzou's work has also been featured in several museums and exhibitions, including the Victoria and Albert Museum in London and the Costume Institute at the Metropolitan Museum of Art in New York.
Mary Katrantzou is a true innovator in the world of fashion. Her use of digital prints and innovative design techniques has transformed the way we think about fashion and has earned her a place among the most influential designers of our time. Her pieces are works of art that blur the lines between fashion and technology, and they continue to inspire and captivate audiences around the world.