Marilo Meta has made a career of starting organizations and promoting youth development, including Leadership Development Association Balkan (LDA) which he founded in 2016 and serves as President. Under his leadership LDA Balkan has developed roots as well-known international organization, committed to creating environments where youth thrive.
Marilo Meta is a recognized leader in youth development, with extensive experience in the nonprofit sector. In 2018 he served as Atlas Corps fellow from Albania at the Open Government Partnership in Washington, DC. He later launched the international NGO "Leadership Development Association Balkan, to provide leadership opportunities for youth. As President of LDA, Marilo Meta has successfully organized international conferences for youth development via LDA Balkan in Albania, Kosovo, Montenegro, Presevo Valley and Northern Macedonia.
Marilo Meta is currently pursuing a master's degree in International Relations and Regional Studies at the European University of Tirana. He earned a bachelor's degree in computer science (2013) and a Master of Science in Information Technology and Communications (2015) from the University of Tirana in Albania. Marilo holds a certificate in Political Leadership and a certificate in Cognitive Law from the Elita Professional Academy in Albania.
In 2019 he served as Intellectual Property Inspector at the State Inspectorate for Market Surveillance, to oversee and maintain the integrity of electronic data relating to intellectual property, EU acquis Chapter 7. In 2017 Marilo worked as IT specialist at the Albanian Financial Intelligence Unit (Anti Money Laundering) Albanian Ministry of Finance and Economy. And in 2015 he served as the advertising and public relations Marketing Manager for the Albanian Police Force.
Marilo Meta is passionate about human rights, the environment, and effective governance. He is considered one of the influential young leaders in Albania. He is engaged in several youth organizations including AEGEE, AIESEC, Beyond Barriers, Rotaract Tirana, and Albanian Youth Network.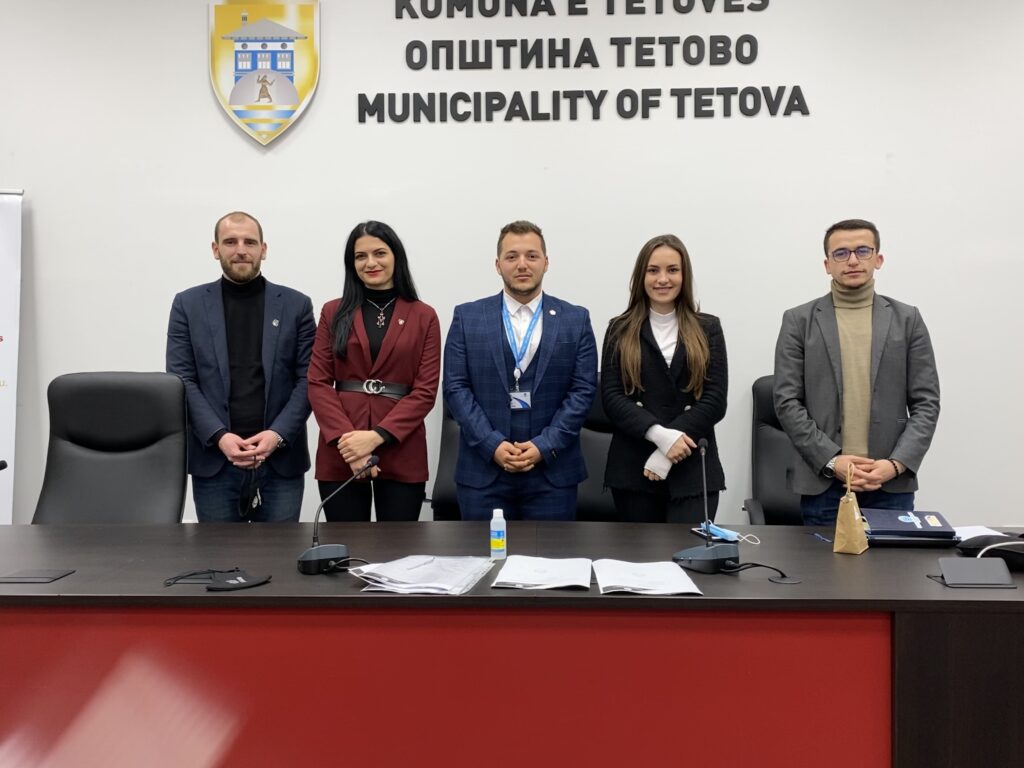 Interview with Marilo Meta, President and Founder of Leadership Development Association Balkan
What is the key message you want to convey via the Leadership Development Association Balkan (LDA)?
Marilo Meta: We believe that the young people's potential is a movement for future and for a better tomorrow. We encourage young people in Albania to become involved in youth organizations. Our message is to support and help each other with progressive principles for the future of the country.
Tell us about other team players you collaborate in LDA Balkan?
Marilo Meta: We are excited about our teams who tirelessly promote the mission of LDA Balkan worldwide. Our leadership team includes the following amazing and talented people:
For the Kosova team, Qëndrim Hoxha is the Vice President, Dr. Sedat Baraliu, is the HR Manager, and Qendresa Nikqi, Deputy Director.
For the Tirana team, Dorian Kane is the CEO of LDA Balkan in Albania, Iva Durdaj is the HR Manager, and Ina Tase, the Project Director.
For the Northern Macedonia team, Dafina Memeti serves as the CEO of LDA Balkan Branch in Northern Macedonia. Liridona Kuqi and Jeton Buçi are representatives at the LDA Balkan Regional Board of Directors from LDA in Northern Macedonia.
For the Presevo Valley team, Leonora Pajaziti is the CEO of LDA Balkan Branch in Presevo Valley and
Leotrim Edipi is the representative at the LDA Balkan Regional Board of Directors from LDA in Presevo Valley.
For the Montenegro team, Vjola Avdiu is the CEO of LDA Balkan Branch in Montenegro and Vediha Gjoni is the representative at the LDA Balkan Regional Board of Directors from LDA in Montenegro.
What is your vision for this organization?
Marilo Meta: LDA continues to provide opportunities that empower young people through education, development, and regional cooperation. We want for the youth to see the world from a different perspective. Our vision at LDA is to mobilize young people through youth groups engagement, social network discussions, and youth parliaments. We emphasize the importance of becoming active local actors, capacity building and promoting inter-youth dialogue.
Through LDA Balkan in Albania, we are providing new opportunities for personal and professional development for young people. We are trying to bring excellence to youth work and personal development to young individuals.
What do you see as the role and value of the board in your success as President and Founder of LDA?
Marilo Meta: Motivating young professionals and leading with passion are key to LDA's success. My leadership style is to lead with trust, integrity, and inclusive leadership. We try to encourage cooperation through education, capacity building, volunteering, and networking.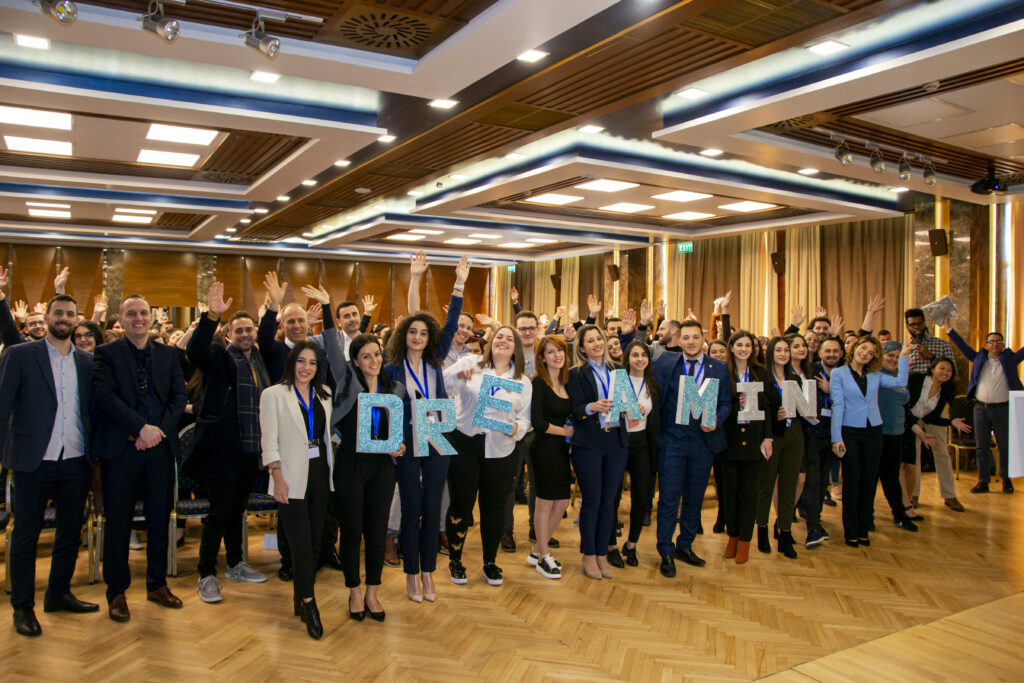 What experiences and activities have been successful so far?
Marilo Meta: LDA activities include trainings programs for different target-groups, seminars, conferences, and workshops. Some of our causes have focused on public campaigns against domestic violence, promoting environment protection and promoting a healthy lifestyle. We also engage youth in public debates, provide internships and educational activities.
We have engaged in several activities that have had a great impact internationally for the Balkan Youth. An Albanian delegation of 25 participants from LDA Balkan, represented the country in Sochi, Russia, at the World Youth Festival 2017, among 30,000 young people from 180 countries.
More than 400 participants from Albania, Kosovo, and Macedonia attended the Albanian Dreamin' 2020 Conference. This conference is part of the Global Dreamforce Salesforce Conference and was held for the first time in Albania in February 2020. Salesforce representatives from the USA, Spain, Italy, France, and Croatia participated as well. They shared their experiences and discussed how artificial intelligence is shaping the future.
Another important event I would like to highlight is the LEAP Summit Zagreb in Croatia, that was held for three consecutive years from 2018 to 2020.LDA Balkan participated with a delegation of 40-50 Albanian youth from Albania, Kosovo, Montenegro, Presevo Valley and Northern Macedonia at the LEAP Summit Zagreb. The global 3-day conference gathered more than 2,000 young entrepreneurs, professionals, NGO leaders and various experts. The conference focused on modern technologies, entrepreneurship, and career development.
What are some of LDA's biggest accomplishments?
Marilo Meta: In 2019 the Leadership Development Association Balkan received the Certificate of Achievement from United States Agency International Development (USAID) for successfully completing the Leadership Strengthening Program. LDA was also named "Best Performing Entity of the Year" in 2019 by the Leadership development Association International.
In 2018, LDA received Certificate of Appreciation for supporting the European Union Strasbourg Model that took place in the European Parliament in Strasbourg. The previous year it received the Certificate of Appreciation in recognition of valuable contribution to the LEAPiN Tirana 2017 by LEAPiN Summit Croatia.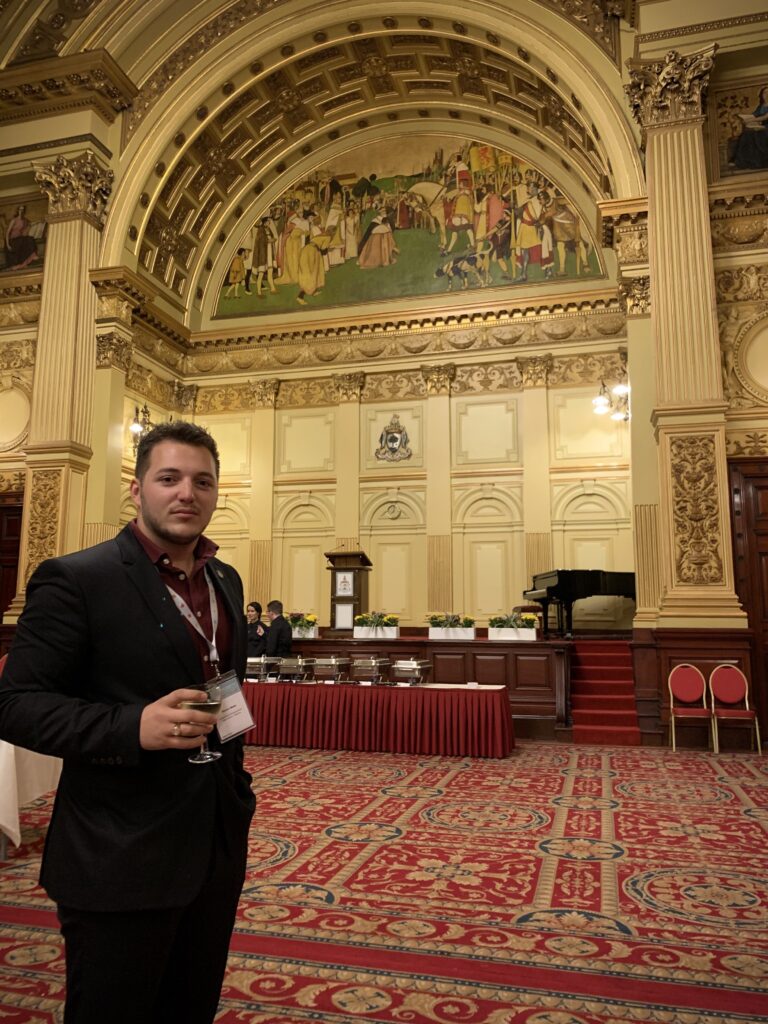 We heard that you are also expanding and branching your organization. Can you tell us more about this initiative?
Marilo Meta: Since LDA's inception in 2016, we were inspired by the potential we saw in young people. In 2017 I had the pleasure to meet with Mr. Qëndrim Hoxha, Vice President of LDA Balkan and CEO of LDA Balkan in Kosovo, my best colleague. Together with Qëndrim Hoxha, we decided to give our best efforts to create a sense of "Ohana" (family) through the Balkans.
Qëndrim Hoxha and I are delighted to support young people and provide many exciting opportunities for them. LDA Balkan will continue its work in the current active branches in Albania, Kosovo, Northern Macedonia, Montenegro, and the Presevo Valley. And we look forward to creating new branches in the future.
What other projects do you have coming up?
Marilo Meta: After our regional board meeting, held in Prizren, Kosovo on November 1, 2020, LDA Balkan hopes to engage all LDA Balkan branches to co-create a 3-year Regional Youth Program. This program will include several key activities such as LEAPiN and DREAMiN Conferences in all the LDA branches and youth camps in Western Balkans. We hope to continue our collaboration with our international partners, including NECE (Networking European Citizenship Education) Conferences, WYF (World Youth Forum) Egypt, Dreamforce Salesforce California USA, and WFYS (World Festival of Youth and Students).
In this Regional Youth Program LDA will engage young people to foster local partnerships with institutions and organization running in the Western Balkan. LDA Balkan in Albania is engaged with the Open Government Partnership (Washington DC, USA) to co-create with the Tirana Municipality the new, improved 4-year action plan for Tirana, Albania.
What are your plans for the future?
Marilo Meta: I see myself involved in international relations. I will continue to work with youth via LDA Balkan in hopes of empowering youth and creating an equal society in Albania. And I look forward to all the wonderful events we have planned with our international partners.